Articles
The Public Market Renaissance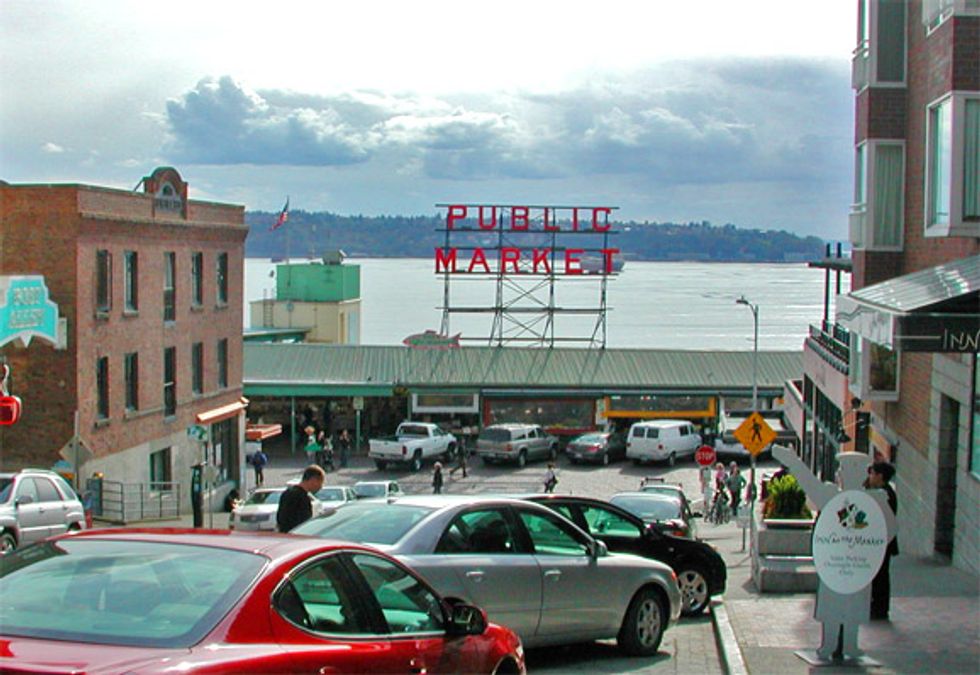 After decades of decline, America's local markets are making a comeback.
After a visit to the bustling Pike Place Market in Seattle, a financial adviser for philanthropist Betty Noyce (the late, ex-wife of the Intel microchip founder) suggested that she fund a new public market in Portland, Maine, in order to revitalize the downtown. Noyce went on to finance the $9.4 million Portland Public Market, which opened in 1999 with 23 food vendors. Over the next seven years, farmers lodged complaints about poor access, the market struggled with a high vendor turnover rate, and two high-end restaurants there failed. In 2006, the market closed, after Noyce's foundation reported annual losses of about $1 million.Several vendors launched a subsequent campaign to "Save the Market" and a year later, a new, slightly renamed, Portland
Public Market House
-a smaller, unsubsidized building filled with four permanent vendors (three of whom own the building) and a community kitchen-opened on a square adjacent to the city's once-a-week outdoor farmers' market.
\n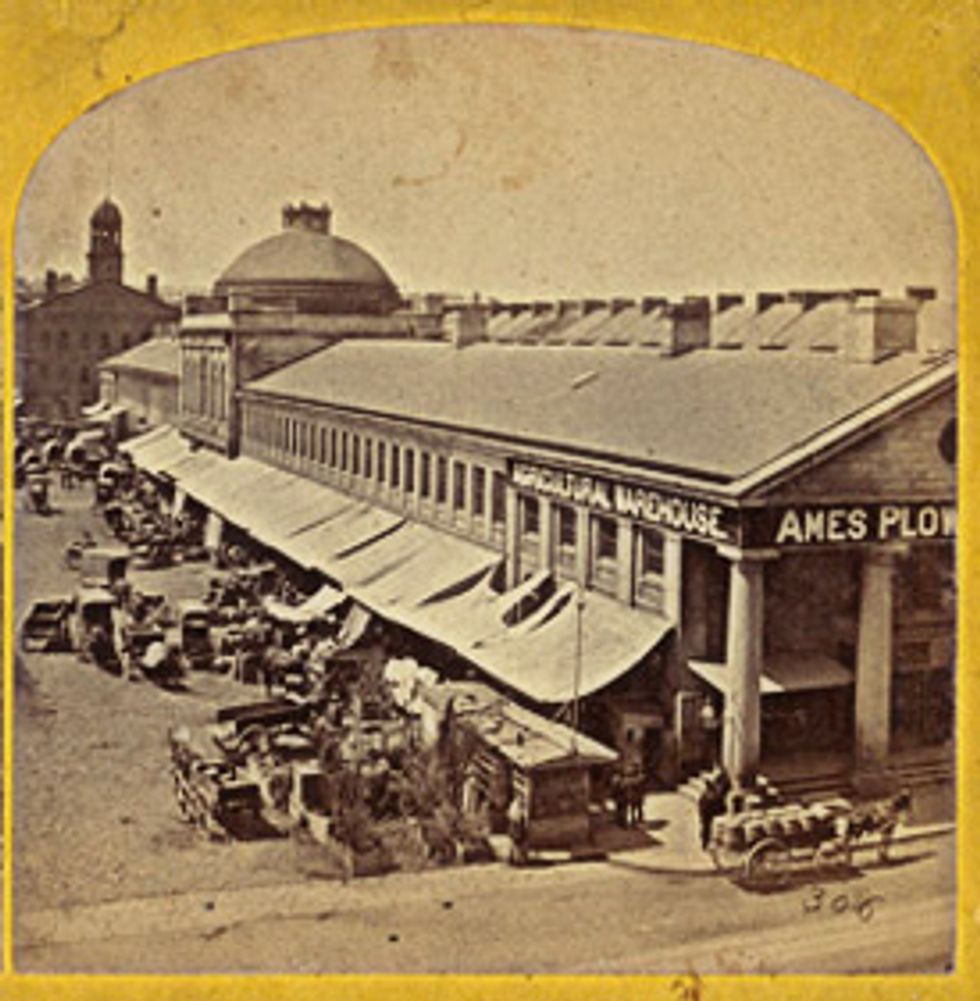 ---
\nAbove: Quincy Market in Boston.\n
"A market should suit its place," says David O'Neil, the former general manager of the Reading Terminal Market and a Senior Associate for the nonprofit
Project for Public Spaces
. "It's like if you plant a seed, and you put it too deep and add too much water. It's not going to grow."Many of the historic public markets that served as civic backbones disappeared in the United States with the advent of refrigerated transportation and downtown redevelopment in the mid-20th century-and only about 100 remain today. Boston, for example, turned Faneuil Hall and Quincy Market over to for-profit developers in 1975, who, in turn, made the markets into glossy shopping extravaganzas. While the city's open-air Haymarket continues to operate a year-round street produce market, the Rodale-backed
Boston Public Market
in Dewey Square has only just started an outdoor market-with high hopes of becoming a more permanent indoor space for regional vendors.Across the United States, the public market concept
may
be undergoing something of a renaissance
-
coinciding with an
increase
in farmers' markets, direct-to-consumer food sales, and smart growth initiatives in downtowns. Within the last year, the
Eastern Market
in Washington, D.C., reopened, a new
Milwaukee Public Market
opened, and both the
Moore Street Market
in Brooklyn and the
Eastern Market
in Detroit, Michigan, have been renovated. Others markets are still being developed conceptually, including the
New Amsterdam Market
in Manhattan and the
James Beard Public Market
in Portland, Oregon.
\n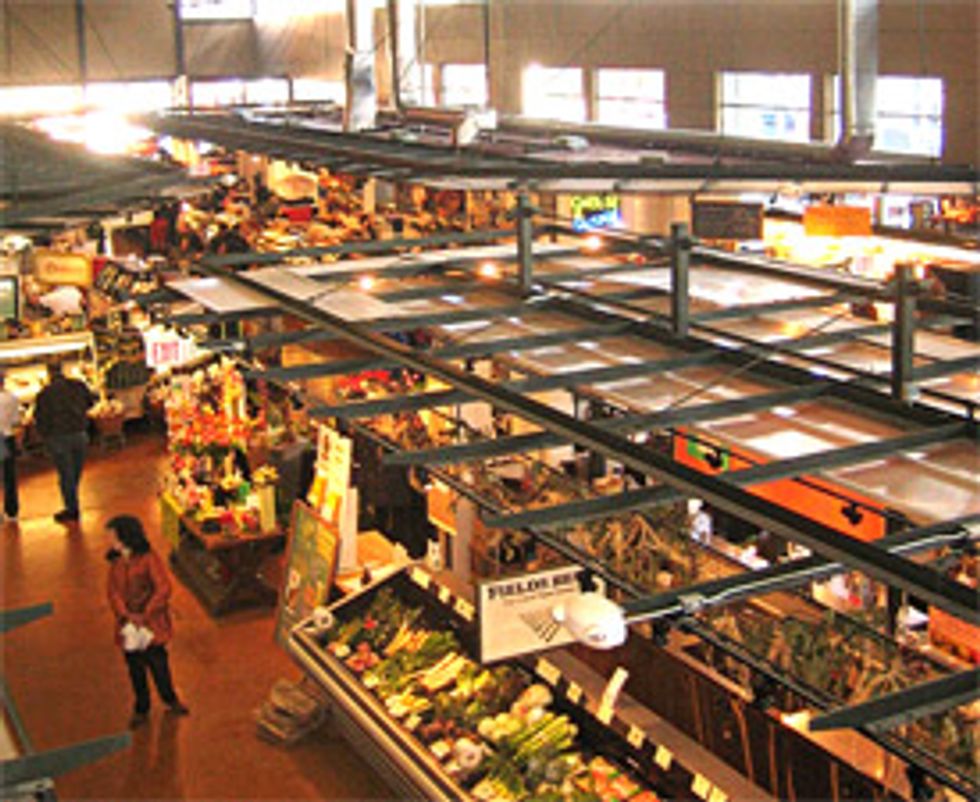 \nAbove: Milwaukee Public Market\n
Traditionally, public markets in the United States have served as places to expand seasonal markets with fishmongers, butchers, and bakers selling both staples and regional specialties. The historic
Lexington Market
in Baltimore, for example, might seem grungy and lacking anything green or fresh. But it's a slice of culture, where neighborhood residents can still pick up the essentials for little money and where tourists can pick up chitlins and a taste of life in the maligned city. (Don't miss the Chinese fried chicken vendors.) Like it or not, it's cheap and busy.More than just food, markets tend to reflect the health and values of communities. "They create value, and not just in transaction value," O'Neil says. "They create valuable places that, in turn, spur additional investment. That's a very profound piece. ... The microeconomics of cash transactions has a multiplier effect. There are many reports on sales going up on market day."Like the downsized rebirth of Portland, Maine's market, which was
heralded as a reemergence of a downtown market district
, public markets can foster business opportunities-smaller, surrounding food carts, farm stands, and additional day tables-more than they promise to deliver any quantifiable results for public health.
One recent analysis by the USDA
found that the proximity of neighborhoods to junk food (known as "food swamps") correlated with higher body mass index. But only one of the studies analyzed showed that a relative proximity to the produce aisles reduced BMI-and even then the effect was small. Which means that introducing food-related markets in low-income areas can translate into increased commerce, but an increased access to unprepared foods does not address problems with obesity.As places like the failed Portland Public Market show, there's no sure-fire way to guarantee a diverse public market. Cities starting to rebuild or revitalize indoor, year-round, urban markets might look to the success of both public and private developments that start small and evolve-places where customers feel directly invested in a market's success-rather plopping down upscale, sterile gourmet food courts that are required to benefit shareholders. After all, by enriching cities with access to affordable foods and supporting a network of regional farmers, genuine public markets also serve a greater public good.
Top photo (Pike's Place Market, Seattle) from flickr user (cc) cliff1066. Quincy photo by flickr user (cc) Boston Public Library. Milwaukee market by flickr user (cc) compujeramey.