Articles
The State of Summer School: Teens Are Hitting the Books Year-Round
Top high school students are feeling the pressure to get into the best colleges, so they're signing up for summer school. Willingly.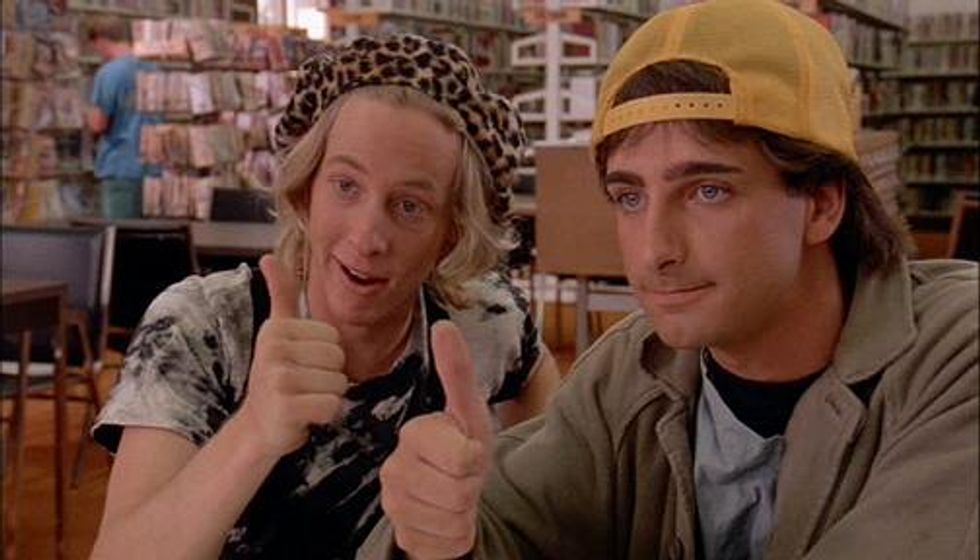 When I was in high school I spent my summers letting my nerd flag fly high by doing things like sitting around reading The Count of Monte Cristo—all 1,312 pages of it—in one day. My peers hit up the pool or roamed the mall, but none of us ever considered going to summer school. For my generation, summer school was where the "bad" kids who ditched class to smoke weed in the parking lot went so they could still graduate on time. But nowadays if you live in a city where summer school hasn't been eliminated due to district budget cuts, chances are that the honors and AP crowd is more likely to spend June, July, and part of August waking up early and schlepping backpacks to campus—and it's all driven by the desire to get into a top college.
---
Collin Heritz a 15-year-old South Bend, Indiana teen heading into his junior year in a rigorous international baccalaureate program full of honors and AP classes is taking gym class this summer—and he's not alone. "Most kids I know take summer school," Heritz says. "The smarter kids go to summer school. You won't really see the kids getting a 2.0 GPA. You see the 3.0's, the kids that really care about their grades." Heritz wants to attend Purdue University and be a pre-med major so his strategy is to get elective classes out of the way. "If you're in some of the harder programs, like a magnet program or an IB program, you're taking classes like health and gym during the summer," he says.
Julio Lopez, a 16-year-old Los Angeles student who plans to attend UCLA, and, like Heritz, be a pre-med student, is enrolled in an equally tough Advanced Studies Academy which requires that students take six to ten AP classes. "The top colleges want more foreign language and advanced core classes, like math, science and English," says Lopez. "If I didn't take classes during summer school I would not be able to take certain advanced classes due to the requirements I must meet to graduate from high school." So, Lopez says he saves classes like "health, physical education and life skills, as well as technical and visual arts" for summer school so that he'll "have enough AP classes to apply to top colleges and even be considered."
Taking health or gym during the summer doesn't sound so bad, but high schoolers are also signing up for those tougher core classes. While 16-year-old Springfield, Illinois student David Doss says he sees plenty of students taking summer school to make up classes they failed, he sees summer school as "a good way to gain more knowledge...while gaining extra credits at the same time." Doss, who wants to join the Navy and then attend the University of Illinois and major in criminal justice, takes core classes every summer. This year he's signed up for 11th grade English even though he doesn't officially start his junior year till this fall.
Likewise, Nailah Jamerson, a 14-year-old South Pasadena, California teen also says she's taken summer school every year and doesn't think it's possible for a student to graduate from high school with all the requirements they need to get into a top college if they don't. The soon-to-be sophomore, who wants to attend Spelman College in Atlanta and be an investment banker, is taking a geometry class so she can "be ahead" and "go into higher math classes in the future."
If you think this is a case of "Tiger parenting"—relentlessly pushing students to do well in school—each of the teens is adamant that their parents aren't making them go to summer school against their will. They want to go because they're thinking strategically about their futures. Today's students are much more ambitious—and focused—than we adults give them credit for. But as Jamerson notes, while it's good to get ahead, "its sad that even if you do well at the end of the year you still have to go take classes."