Articles
The Tastemaker
Dan Barber finds haute cuisine in New York's back yard.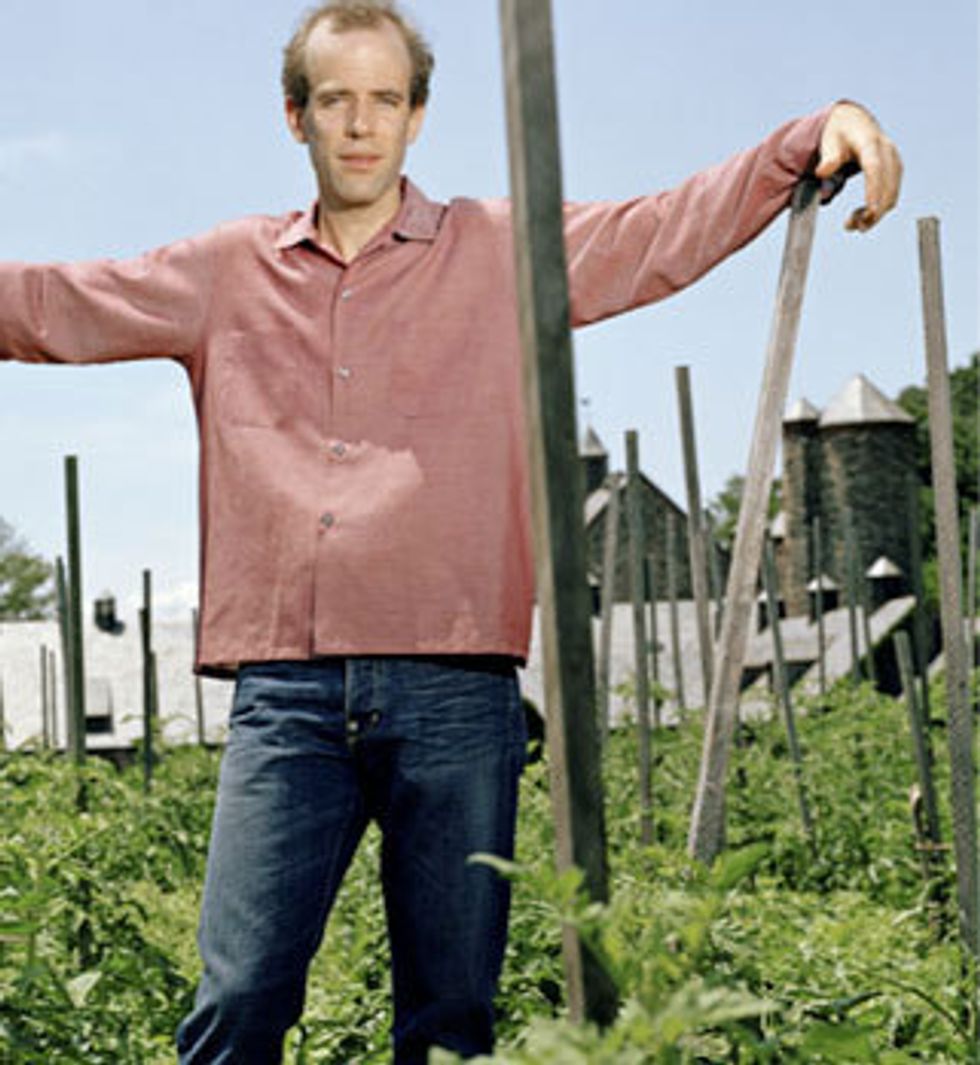 ---
Dan Barber finds haute cuisine in New York's backyard.
Dan Barber
might be hungry for change, but he's far from starving. In fact, he's eating pretty damn well. Barber, 36, is creative director of the Stone Barns Center for Food and Agriculture - the $30 million David Rockefeller-founded and -funded experiment in local, sustainable, organic farming just an hour north of Manhattan. He's also the chef of the center's critically acclaimed seasonal American restaurant, Blue Hill. By serving up some very, very good grub, Barber is changing how people think about what they eat."Until pretty recently," the native New Yorker says, "the less pleasure you got out of food, the better it supposedly was for you and for the land. This movement has turned that on its head: good taste and clear flavors follow good farming."
Quote:
Until pretty recently, the less pleasure you got out of food, the better it supposedly was for you.
Trained in kitchens from the south of France to Alice Waters' legendary Berkeley restaurant, Chez Panisse, Barber opened the original Blue Hill in New York City in 2000 with his brother and sister-in-law. Mr. Rockefeller quickly became a fan and invited Barber to join him at Stone Barns.The center opened in the spring of 2004 as a full-service restaurant, a working farm, and an education center that offers year-round public programs to people of all ages. These three interlocking elements illuminate the connections between land, farmer, food, and diner. "You are making food choices on an everyday basis," Barber says, "but those decisions have larger tributary effects on the world."Barber and Stone Barns advocate for a food revolution, but they do so with a candied carrot, not a macrobiotic stick. A thoroughly delicious meal at Blue Hill spurs people to action. "People come and experience the pleasures of this kind of agriculture and this kind of food and leave here and apply it to their own communities," says Barber. And in many ways, Stone Barns owes its success to what Barber calls the pleasure factor: "You can be greedy for good food and do good for your community, your environment, and your health. The more hedonistic you are, the better."
RATED
Blue Hill scores a 26, 22, 24 in the Zagat trifecta. Stone Barns gets a 27, 28, 26.
LEARN MORE
bluehillnyc.com
,
stonebarnscenter.com