This Hurricane Season Is a Doozy, So Why Aren't We Sweating It?
09.18.10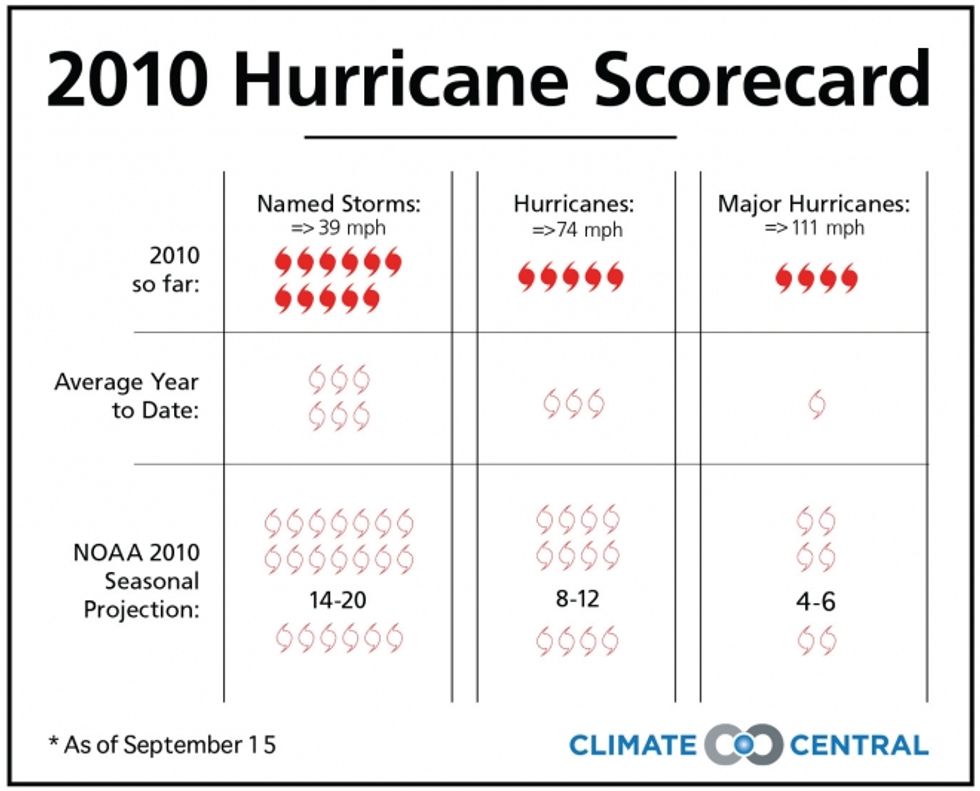 We were warned
that this hurricane season was going to be a doozy. Halfway through it now, how is that playing out? It's a doozy. Andrew Freedman
describes on Climate Central
:
So far, five hurricanes have formed in the Atlantic, three four of which — Danielle, Earl, and Igor, and Julia — have reached major hurricane status with sustained winds greater than 111 mph. In fact, Hurricane Igor, which at its strongest point had sustained winds of up to 150 mph, was the strongest hurricane in the Atlantic basin since Hurricane Felix in 2007.

---

\n
Freedman goes on to explain something I've been wondering: Despite the "above average hurricane activity this season, coastal residents in the United States have largely breathed a sigh of relief, since no hurricane has made landfall yet." It's interesting to think that some of the hurricane seasons that have been perceived as the worst haven't actually been statistically bad, and that an above average season like this one could be easily dismissed in the public consciousness as a weak season.
Articles