Articles
This is Noémie
NAME    Noémie Lafrance\rAGE    34\rLOCATION    Brooklyn, New York\rOCCUPATION    Artistic director and founder of Sens\r\rWHAT SHE MAKES Site-specific performances\r\rWHAT SHE'S MADE Choreography of the video of Feist's "1234" and "Agora," an interactive performance piece in Brooklyn's empty McCarren Park..\n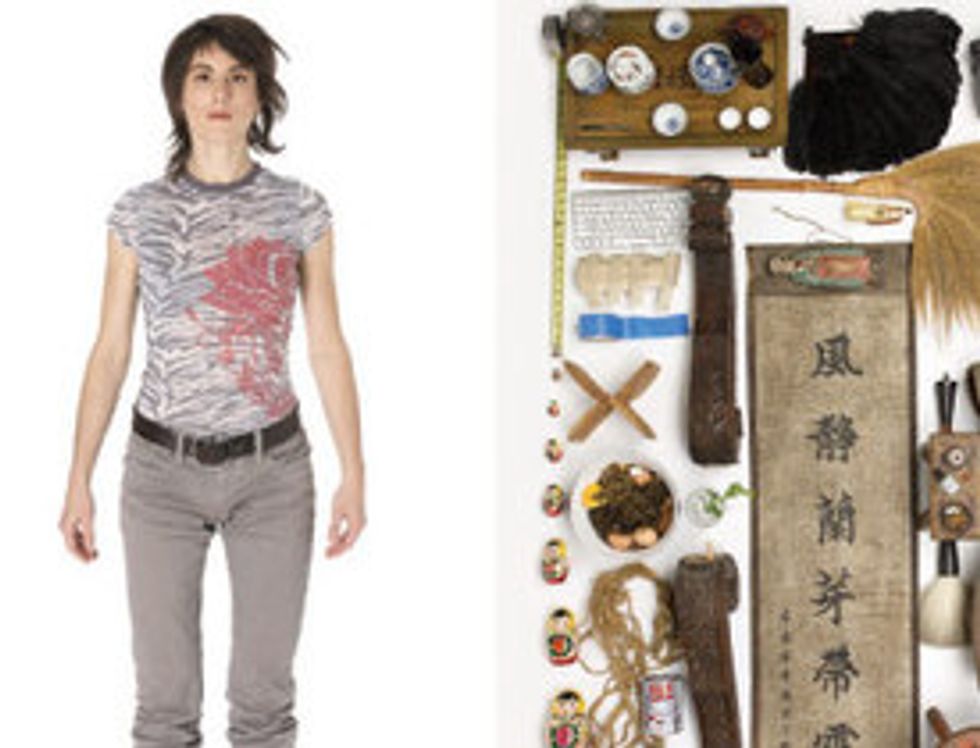 NAME
Noémie Lafrance
AGE
34
LOCATION
Brooklyn, New York
OCCUPATION
Artistic director and founder of Sens
WHAT SHE MAKES
Site-specific performances
WHAT SHE'S MADE
Choreography of the video of Feist's "1234" and "Agora," an interactive performance piece in Brooklyn's empty McCarren Park Pool
WHAT SHE'S MAKING
A solo show next year to be performed in a secret location and a collaborative program celebrating Frank Gehry buildings around the world
And Those Are Her Things

---
1. Construction tools: "I have one favorite tool: It's a circuit tester. You can touch any live wire and see that it's alive. It's really demanding to do construction, but it helps me relax."

2. Gaffer's tape: "Gaffer's tape is a very important part of life-for everything."

3. Little plastic animals: Used in preparation for her secret December show.

4. Compost bowl: "I grew up composting near a maple-syrup farm. When this is full, it goes into a bucket outside."

5. Iron circles: "I use these for hot things, as coasters sometimes."

6. "Melt program": "It's made of beeswax. The performers in the piece sit covered in beeswax and lanolin under a hot light for half an hour."