Articles
This Is Scott
Among Scott's possessions: a shirt from The Cure's 1989 [i]Disintegration[/i] tour, an Eames chair, and a laser pointer for his cats.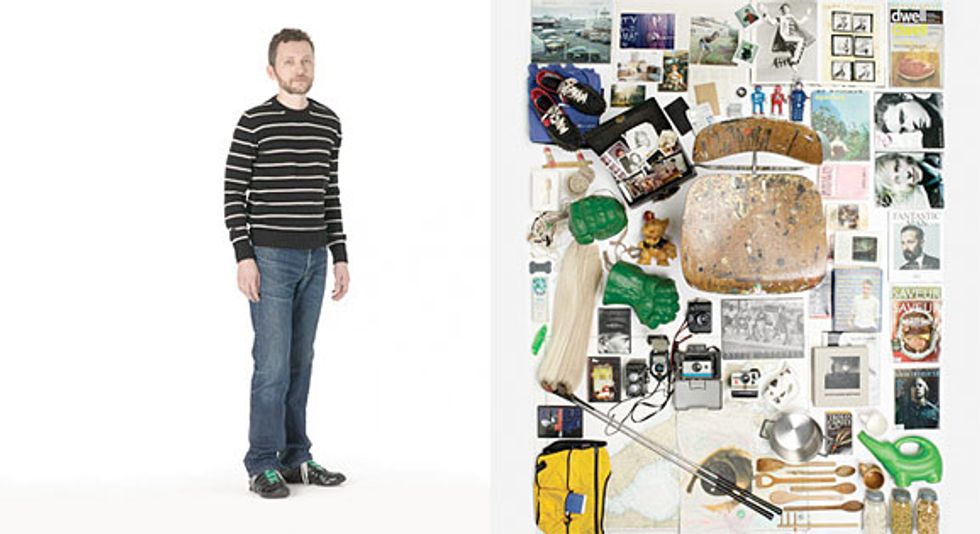 And Those Are His Things
Name
Scott Hall
Age
36
Location
Queens, New York
Occupation
Photo Editor at
T: The New York Times Style Magazine

---
1. The Conformist DVD:2. The Cure shirt from 1989:
"I snuck out and slept two nights in line to get tickets for the
Disintegration
tour."

3. 1950s Rolleiflex:4. Found Eames chair:5. Cat laser pointer:6. Blond/Dirty Blond, 1998 (golf club art piece):7. Russel Wright coffee mugs: