Articles
This Is Sean
...and these are his things. A portrait of network administrator/SFZero Founder Sean Mahan and a birds-eye view of the material things that define him.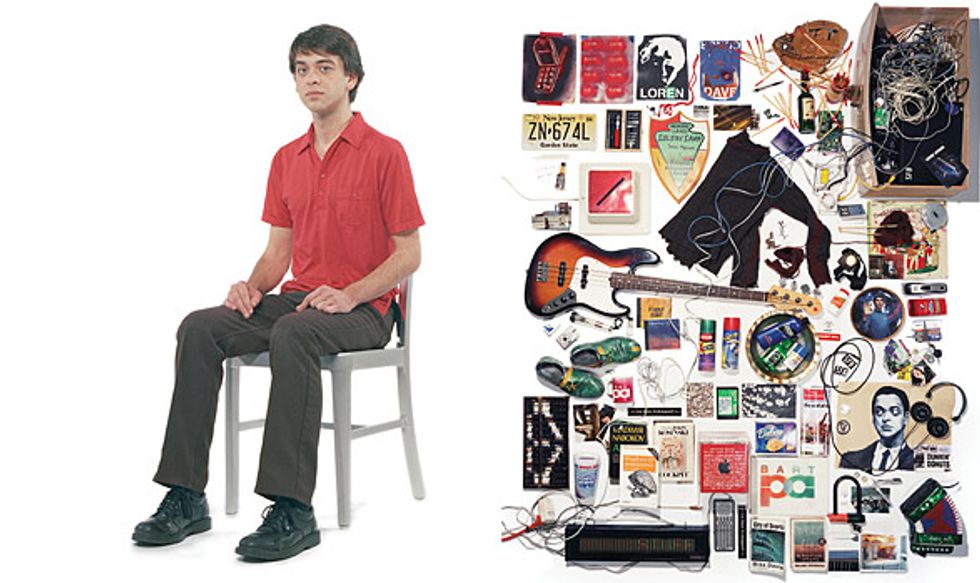 Name
: Sean Mahan
Age
: 25
Location
: San Francisco
Birthplace
: Born in Snellville, Georgia (but grew up in Medford, New Jersey)
Occupation
: Network administrator for an architecture firm in San Francisco and one of the founding directors of SFZero, an anti-boredom society
Work hard
My first I.T. job was technical support for the humanities division of the University of Chicago. Now I'm the only I.T. guy at a firm in San Francisco. I was an English major, but I guess it's pretty common for liberal-arts people in the Bay Area to end up in tech jobs.
Play harder
Alternate-reality games are usually based online with a narrative revealed in a decentralized way. We decided that for SFZero, the plot would come from the players.
And These Are His Things

---
1.
Stencils for T-shirts from a show his "fake" band played.

2.
Jameson Whiskey: "Fredric Jameson asked, 'What is life but reduction to the body, to the present?' Really, what is whiskey but reduction to the body?"

3.
Old, often-repaired sweater: "I hate buying new clothes."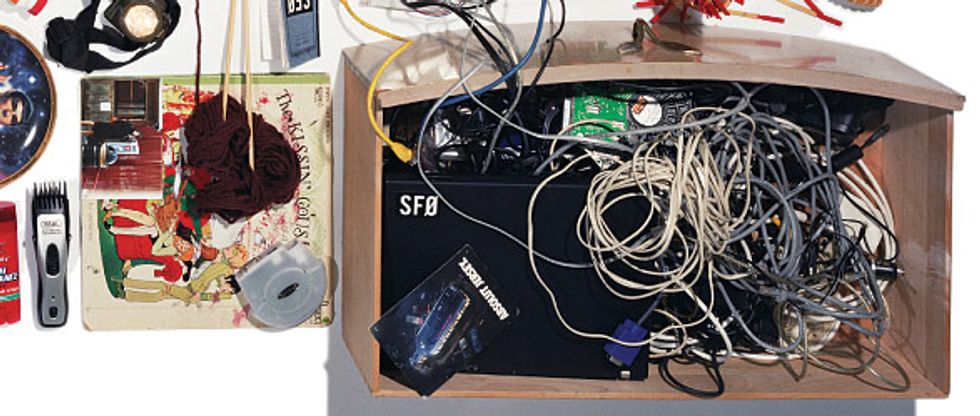 4.
Drawer of electronics.

5.
Self-made infrared camera.

6.
Ikea light: "Whenever someone's SFZero task gets approved online, it turns on."

7.
Spray-painted shoes with 9-volt-powered LEDs.

8.
City of Quartz
by Mike Davis: "Passion shouldn't be incompatible with academia."