Articles
This Pod Drives Itself: The Latest in Personal Transit Comes with No Conductor
Everyone knows about Google's self-driving vehicle, but these new pods at Heathrow are already moving the public around.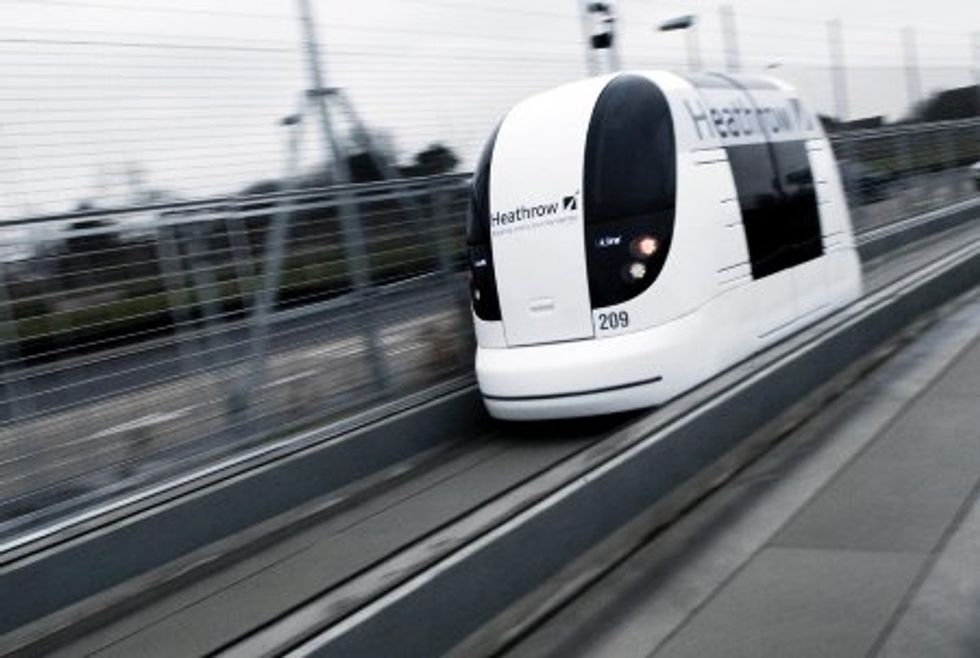 While Google's self-driving car might steal the spotlight when it comes to automated vehicles, there's a new kid in town, and it's actually available for public use. The UK-based company ULTra recently opened the first commercial personal rapid transit system in the world at Heathrow airport in London, where 22 electric autopilot pods now shuttle 800 passengers a day back and forth from parking lots to the British Airways terminal.
---
Four to six passengers plus cargo can fit in the pods, which can travel 25 miles per hour and use laser sensors to find their way along a 1.2 mile paved "guideway." The pods arrive at the station at the behest of passengers, like an elevator, rather than a normal airport shuttle bus that keeps running when no one's waiting for it. Passengers press a button to start the vehicle and indicate their destination. The system is cheaper to install than light rail, and at 5 feet wide, the guideway is narrow enough to be accommodated by many city streets.
According to ULTra's website, Heathrow might not be the only place to enjoy these pods for long. Planners in San Jose and Mountain View, California; Tysons Corner, Virginia; and Calgary, Alberta, among other cities, are all considering their own ULTra systems. Let the automated revolution begin.
[youtube]http://www.youtube.com/watch?v=_rFvoxMTS4Y&rel=0&fmt=18