Articles
Lil B says his new album, I'm Gay, is all about his love for the gay community, and people in general.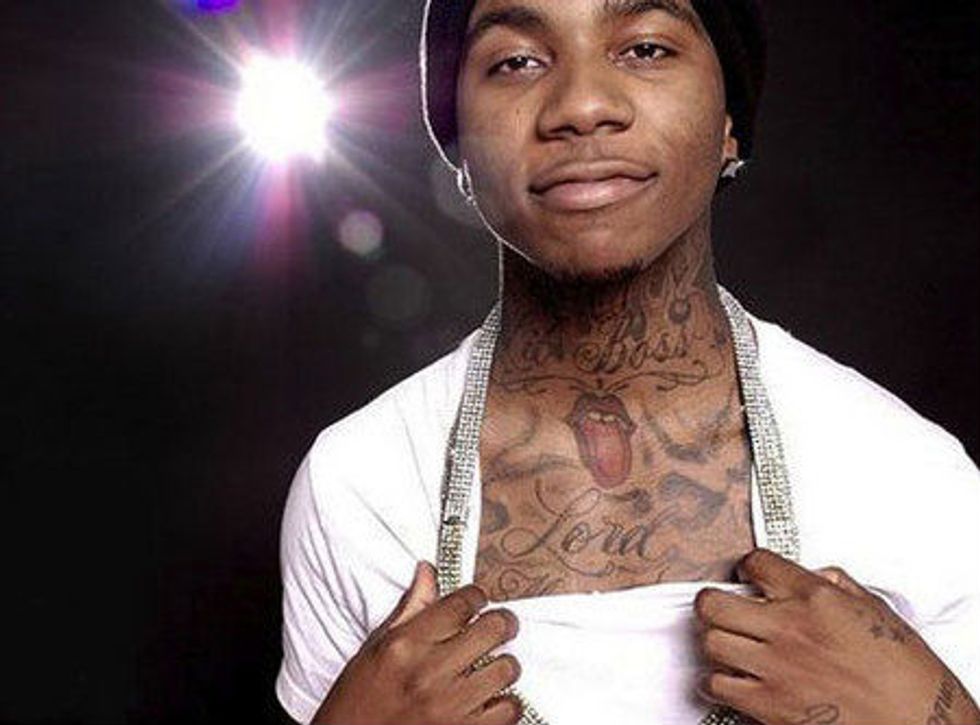 Bay area rapper Lil B put himself on the map by signing up for more than 100 Myspace accounts and then filling them with copious amounts of his independently produced hip-hop music. He's since gone on to create a prolific mixtape career, the fruits of which led Slate writer Jonah Weiner to call B a "brilliantly warped, post-Lil-Wayne deconstructionist from the Bay Area." In short, the 21-year-old is already huge, and he's got a lot to lose if he makes some bad career choices. Which is why you might be surprised by B's new album title: I'm Gay.
---
Today, the rapper explains his record name to New York magazine:
The message I want to send is that it's time to stop using words of separation, judging people, and losing lives over senseless acts of violence. I just want all people to be treated equally, all creeds. It would just make everybody's time on earth easier. Any of my homophobic fans or any homophobic people, I hope that they can see me do this and it bridges a gap.

\n
Gay rights organization GLAAD has released a statement saying they hope I'm Gay isn't a gimmick. But B swears he's genuine. "I am not interested in men, but I do support men and women and any choices that they make that are positive," he said. "I don't support negative energy. I don't support people putting other people down. I'm a supporter of GLAAD and the gay community. It's major love."
Say what you will about B's music—which I happen to think is pretty bad—but coming out hard against homophobia is something almost nobody in rap has done, not even heavy hitters like Jay-Z and Kanye West, both of whom are decades older than B. It takes guts to do what he's done, and he should be commended for that.