Articles
This Weekend Is 10/10/10 and There's Lots Going On
There's the 350.org Work Party, the Re:Form School art show, Los Angeles's car-free street party, and screenings of a classic design film.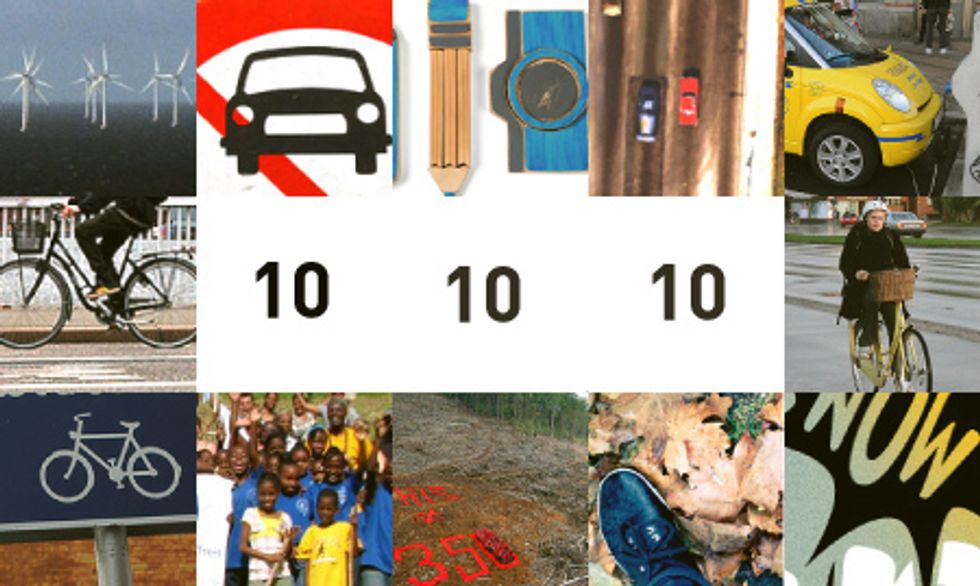 This Sunday is October 10, 2010, and there happens to be a lot going on. To help you plan for a great weekend, here's a quick roundup.
First and foremost there is the global 10/10/10 Work Party being organized by Bill McKibben and the nonprofit 350.org. The point of this event is to gather likeminded people to do something that's both fun and addresses climate change in your neighborhood: Fixing up bikes, installing solar panels, cleaning up a beach, that kind of thing. Find an existing event in your area or host one yourself.
---
On Saturday, in New York, there's the Re:Form School art show. It's a group exhibition featuring the work of GOOD guest art director Keith Scharwath, Swoon, Shepherd Fairy, and many others who've created pieces advocating for a better education system. See some behind-the-scenes photos for a taste.
On the other side of the country, Los Angeles is holding its first CicLAvia event. Seven and a half miles of streets will be shut down for a car-free urban jam.
Finally, this weekend there will also be a series of events to celebrate the classic short film Powers of Ten, made by the designers Ray and Charles Eames in 1968. You can see the film online here, and find events at the Powers of Ten blog.
Have a great weekend, friends.