Articles
Tribewanted is building sustainable tourism in Sierra Leone from the ground up. Here's an update on the progress.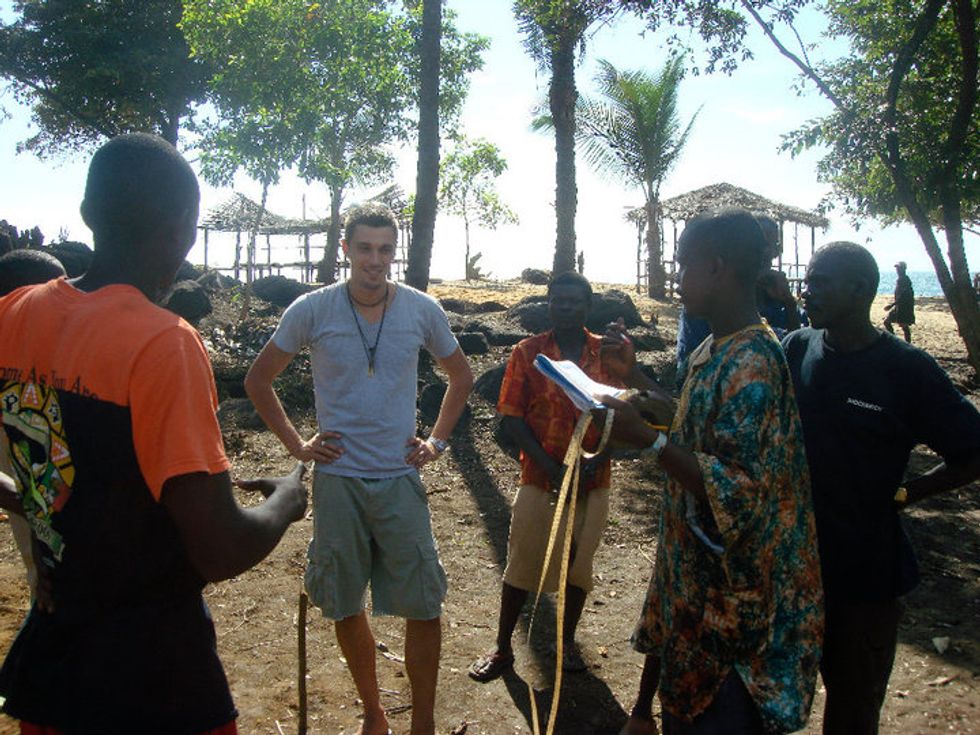 Change has been quietly coming to Sierra Leone's shores. The battle-torn country has seen some rough times-years of civil warfare and strife left it devastated. But in the decade or so since the war, the country has enjoyed a state of peace.
Now the organization Tribewanted has sown the seeds for a sustainable tourism industry in John Obey beach, a village of 372 people. It's a project aimed at building the village in Sierra Leone from the ground up into a business which is sustainable and beneficial to the local community.
---
And it's no easy task. GOOD first reported on Tribewanted during its initial stages earlier this month and now projects are well underway, although that isn't to say organizers haven't faced some roadblocks along the way. Co-founder Filippo Bozotti writes of the first few weeks:
Compost toilets and the fresh water well are behind schedule. ... so for now, we have to resort to bottle water to drink and fresh river or rainwater to cook and wash. The bush is our toilet. You have not tried anything in life until you go to the toilet in the bush under a rainstorm holding an umbrella with one hand, trying not to get the toilet paper completely soaked.

\n
But what's inspiring is the teamwork and cooperation from the local community. Bozotti writes how memebers from John Obey arrive in the early morning and work-rain or shine-to finalize preparations before the first tribesmen come.
Travelers to the site can learn from and work with local community members on a variety of tasks, from building canoes to weaving baskets to fishing.
In the meantime, Bozotti relishes the natural beauty of the beach.
Where the river meets the ocean, the waters form a natural sand bank island along the beach. Fresh water on one side, the ocean on the others, nothing but green lush rainforest hills all around and miles of virgin beach all to myself. I sing at the top of my lungs just because I can.

\n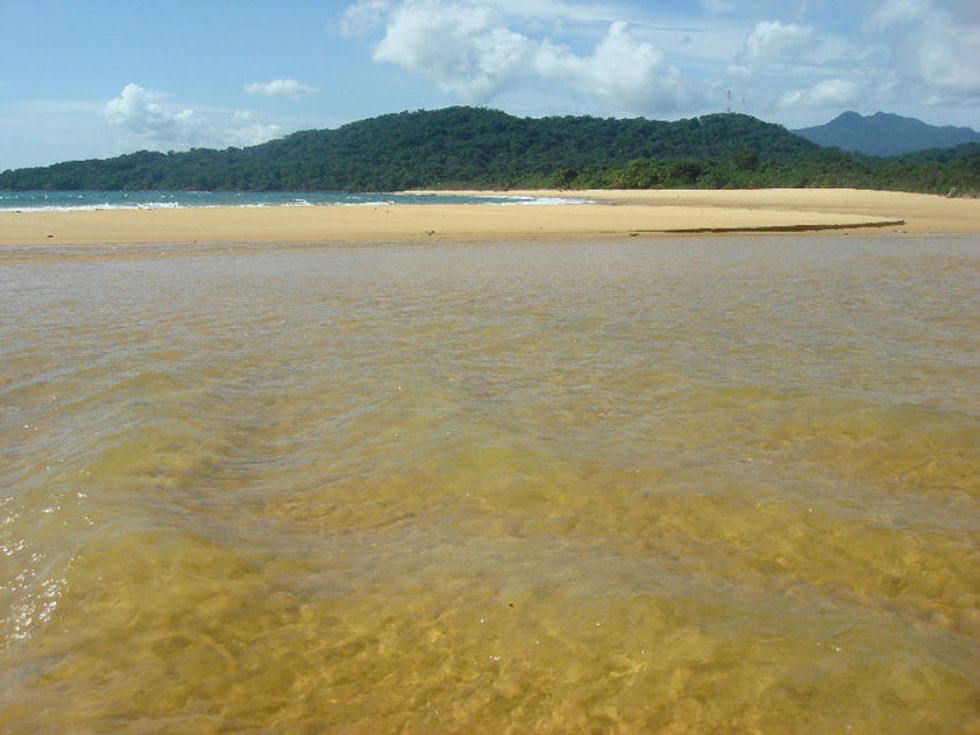 To learn more about Tribewanted Sierra Leone, visit its Facebook page where you can enter to win a free trip to John Obey beach and find other ways to get involved.