Twitter Is Helping Scientists Identify Earthquakes Faster Than Sophisticated Sensors
Because if no one is tweeting about it, there's probably no earthquake.
10.09.15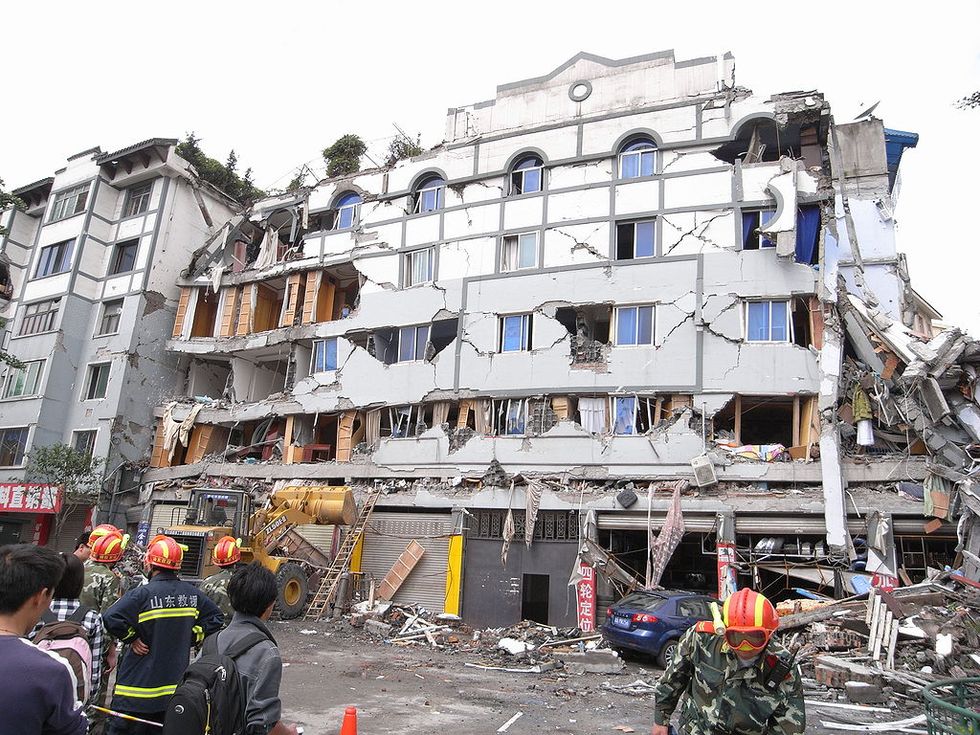 Twitter identified the 2008 earthquake in Sichuan, China, faster than U.S. scientists. (via miniwiki)
When the big one comes, chances are Twitter will know it first. That's the conclusion of a joint Twitter-U.S. Geological Survey (USGS) project, which is using the social media platform to identify major earthquakes even faster than the government agency's sophisticated detection equipment.
---
USGS, the government agency officially in charge of tracking earthquakes, got the idea for the parternship when it realized that social media posts identified a 2008 earthquake in Sichuan, China, faster than its 2,000-odd sensors. But to make Twitter data helpful, scientists had to find a way to filter out all the silly, random tweets and aggregate those that would quickly point to major earthquakes. They used existing data to do a little research.
First, the scientists discovered that people feeling and then tweeting about real time earthquakes tend to post in seven words or less: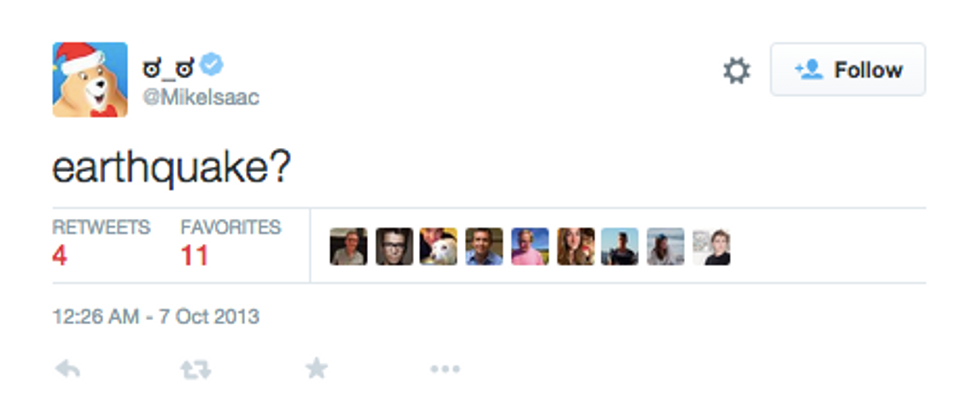 twitter user MikeIsaac
The researchers also found that relevant tweets generally don't include links, or numbers relating to the size of an earthquake. (In the heat of the moment, most will not tweet: "Is that a 3.1 I'm feeling?")
By filtering out tweets with numbers, links, and more than seven words, USGS scientists found they could detect most earthquakes felt by humans in two minutes or less. In 2014, when an quake shook California's Napa Valley, Twitter data identified it in 29 seconds flat. (The region's tech savvy population probably contributed to that crazy speed, Twitter notes.)
Government researchers can also use Twitter to determine when their equipment is giving them a false report. Welcome to our modern world: If no one is tweeting about it, there's probably no earthquake.
(via Quartz)
Articles