Articles
U.S. Freeing Up Gaddafi's Billions for Libya's Rebels
As the fighting continues in Libya, Secretary Clinton prepares to bolster the rebel efforts with cash seized from Gaddafi.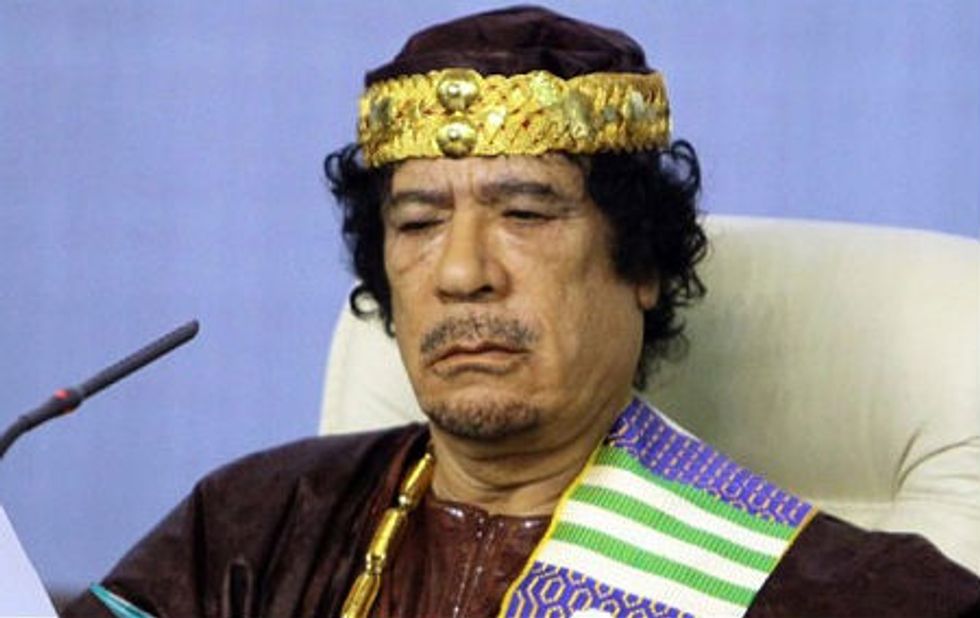 As Libyan rebels continue their siege on the nation in an effort to bring down the dictatorial regime of Muammar Gaddafi, the United States is set to aid the anti-Gaddafi forces even more.
---
In late March America launched air strikes on Gaddafi's army with other allied forces, attacks that have been slowed, but not completely stopped, Gaddafi's campaign of violence. Now, Secretary of State Hillary Clinton has decided to open Gaddafi's seized bank accounts and dole out millions to fund the rebel efforts. Gaddafi has $33 billion in assets frozen by the U.S. government, "some portion" of which Clinton says will be loosed to "help the Libyan people."
A source close to the state department says Clinton is considering giving as much as $150 million in the short-term, with the possibility to give more in the future. In order to ensure an orderly money transfer, and prevent the sort of robbery for which Gaddafi is infamous, the Transitional Libyan Council, an ad hoc rebel governing body, will handle the funds.
Hopefully, when Gaddafi is toppled, all $33 billion can go to returning Libya to its former beauty—the country has been ravaged by months of war.