Articles
Update: Parents Continue Fight Against Toxic Dump in California
A year ago, parents in the small farming community of Kettleman City, Calif., were shy and unquestioning. Many were dealing with the devastation...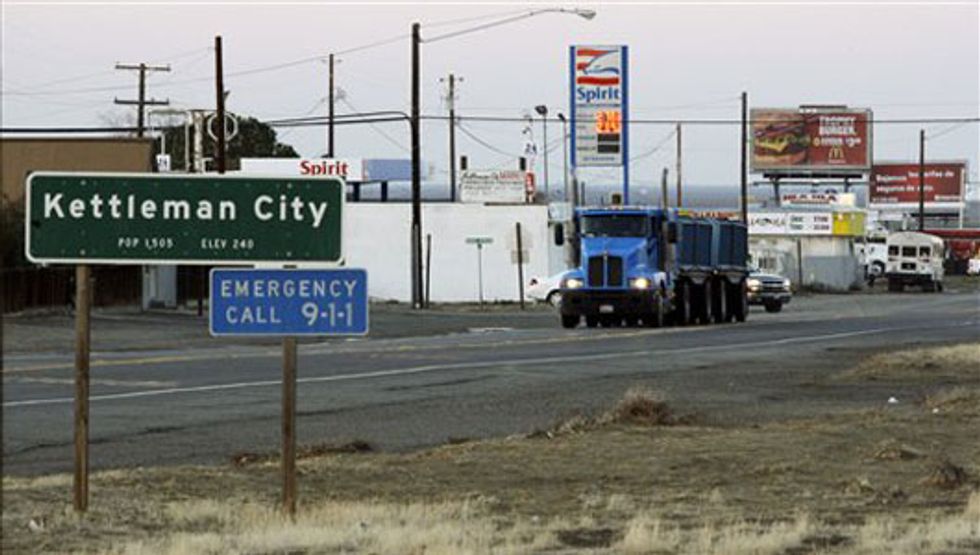 ---
\n
A year ago, parents in the small farming community of Kettleman City, Calif., were shy and unquestioning. Many were dealing with the devastation of miscarriage or the difficulties of raising children born with serious birth defects. They were alone. They were afraid to ask for answers.
Not anymore.
In less than a year, these
Kettleman City families
have overcome their fears of government officials and placed this farmworker community—one of the poorest in the state—on the national stage. Their voices united a year ago, when a local landfill operated by Waste Management, Inc., applied for a county permit to expand. Greenaction for Health and Environmental Justice, a San Francisco environmental group long opposed to the landfill, conducted an informal health survey, finding at least five cases of birth defects among 20 babies born in the area between September 2007 and November 2008. Three of them had died.
Community members say that five babies out of 20 live births in a recent 14-month period had facial deformities. An additonal review by the Kings County Public Health Department found that six of 63 babies born over the same period to mothers living in the town had various birth defects.
Initially, the parents' concerns were dismissed by government officials who claimed that parents "may never know the root cause of these birth defects." Apparent spikes in birth defects or cancer cases are difficult to verify and even more difficult to trace back to a cause. But after several months of phone calls and protests,
California
Gov. Arnold Schwarzenegger directed state public health and environmental officials to visit Kettleman City to conduct "a thorough investigation" into the causes of
birth defects in the San Joaquin Valley
farming community. The Environmental Protection Agency (
EPA
) also launched a federal investigation into the situation, with regional director Jared Blumenfeld calling it "a human tragedy at a scale ... none of us would want to have to endure."
Last week, investigators arrived in Kettleman City to talk with the parents of children born with birth defects. Gathered in a cramped trailer, the families listened as state officials with clipboards asked personal questions: Did they or their husbands smoke, drink or take illicit drugs? Had they been exposed to pesticides or other toxic substances in the United States or Mexico? Do their families have histories of birth defects?
"You want to know if we ever smoked cigarettes or took drugs," Maura Alatorre said during the interview. "But I'm telling you that if the dump is allowed to expand, we'll suffer more damage and illness. Why? Because we are poor and Hispanic. The people who issue those permits don't care about us getting sick from it because all they think about is money."
Alatorre's 2-year-old son, Emmanuel, is missing part of his brain and cannot keep his balance. Alatorre is one of several parents who continue to fight to find out what is happening to their children and how future children in the area can be protected. Here's a video clip about the story with interviews from many of the families involved. Interestingly, the video also includes interviews with representatives from Waste Management who contend they have nothing to hide and welcome the government investigators.
Photo by Reed Saxon/AP, courtesy of Mother Nature Network
\n