Articles
Vote for the Best Solutions to Reinvent Fast Food in Yoxi's Social Issue Competition
Six teams are trying to solve the fast food dilemma. And today you can vote on which idea is best.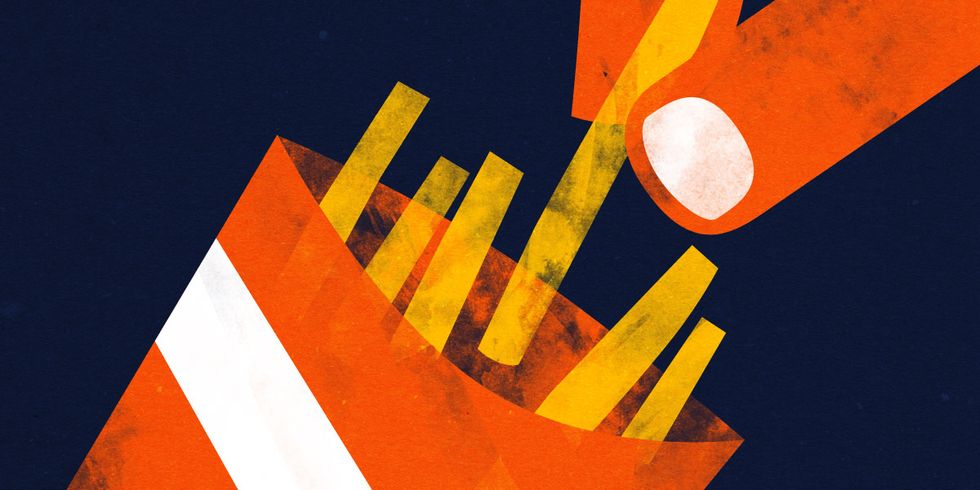 ---
\n
Joshua D. Fischer is the editorial director at
Yoxi
, a competition where teams battle to create and communicate the best solutions to social issues.
Did it take forever for you to decide what to eat today? Were you dissatisfied with all the greasy, fatty options around you? Did you wish there was a faster, easier, healthier way?
For weeks at Yoxi.tv, we've been wrestling with the issue of reinventing fast food, and right now is a big moment. Today—and today only—you can view and vote on videos from the six remaining teams in Round 2. See their solutions to this great fast food dilemma, and help your favorite team and idea advance to the final round so they can make their idea a reality. Here's what you'll see:

A group-based daily deal at area restaurants; a seed fund for food entrepreneurs like stands and carts; an online community where you connect and cook with friends; an overseas alternative to burgers at the drive-thru; a national organization of mothers against fast food clowns; and a modest substitution of junk foods for healthy ones.

That's six ideas from six teams. Only two teams will move on. You decide.

If you haven't done it already, here's what you do:

1. Go to Yoxi.tv








2. Sign in (or join via the shiny orange tab at the top, if this is your first time)
3. Click on the big green banner on the homepage that says VOTE, and start watching videos. Vote for the team and idea you like. Then check back on Wednesday to see which teams made the cut.
Remember, you've only got today to vote on Round 2. Show the world there is a solution to our fast food frenzy.