Articles
Legislators backing voter restriction laws may be screwing over their own constituents.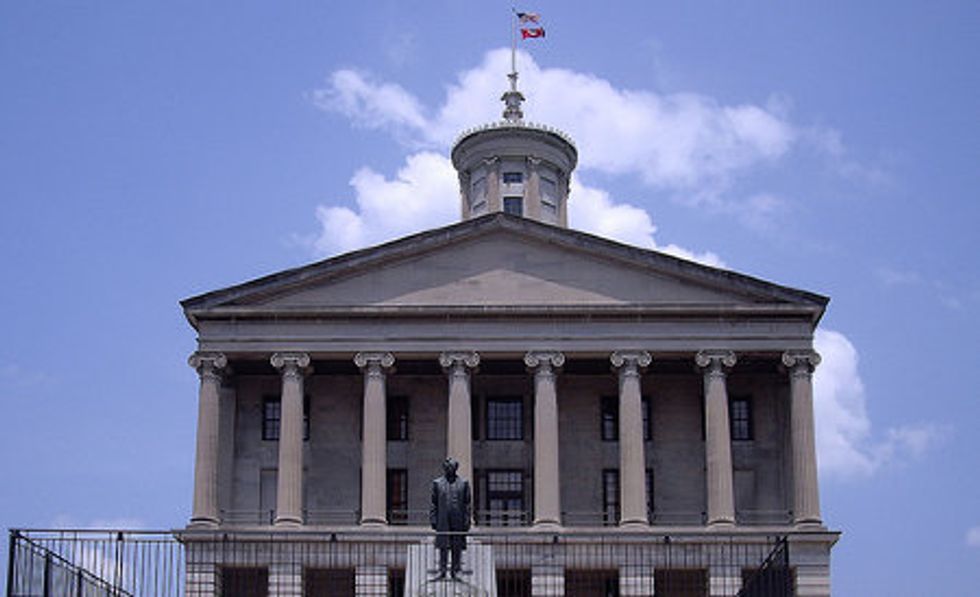 We told you
back in October
that due to dozens of passed and proposed voting restrictions pushed by Republicans in 14 states, up to 5 million people could face difficulties voting next year. Now, stories like Thelma Mitchell's are beginning to surface. The 93-year-old Tennessee resident, who cleaned her state capitol for three decades, was told this week that her
old state ID didn't meet
new voter ID regulations that require proof of citizenship to cast a ballot.
Mitchell was delivered by a midwife in Alabama in 1918 and was never issued a birth certificate. When she explained this to the drivers' license clerk, he suggested she might be an illegal immigrant. Mitchell had attempted to renew her license because she'd been told her expired one did not meet the new regulations. As it turns out, it's perfectly legal to use an expired license to vote. But the incident shows how confusing and misleading legislation can disenfranchise certain voters. A less determined citizen might have been intimidated enough to simply stay home. Mitchell told her story to her local television station.
---
Young, poor, and minority voters are the people most affected by the new voting regulations, all passed in the name of a nonexistent voter fraud problem. But there have been a spateofcases of elderly voters blindsided by the laws, too. Given that senior citizens are much more likely to vote Republican, the GOP's policies are coming home to roost. Legislators pushing voter restrictions because they're worried about illegal immigrants or former felons should take a hard look at cases like these: The voters they're marginalizing could be their own constituents.
Photo via (cc) Flickr user Ron Cogswell.