Articles
Announcing GOOD Maker, our platform to activate GOOD ideas.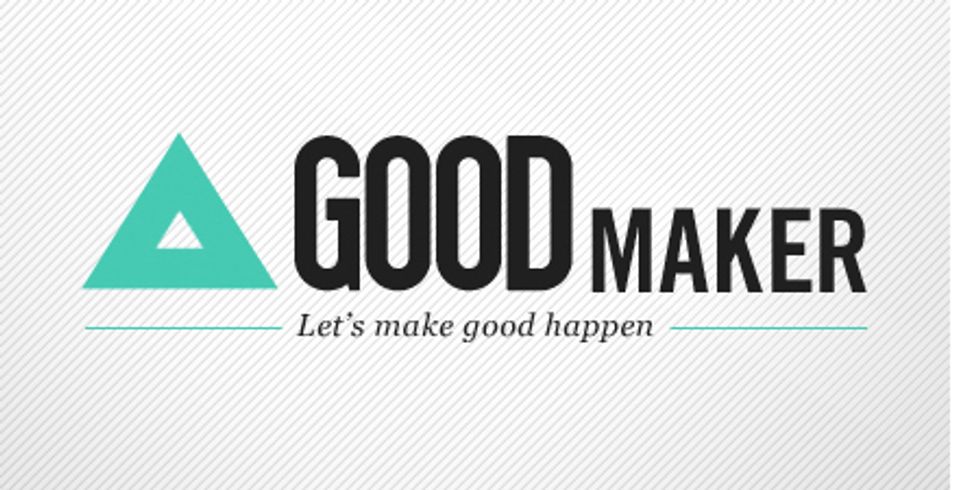 Calling all problem-solvers, designers, techies and do-gooders. Today marks the official beta launch of GOOD Maker, a platform for finding and activating the best and brightest ideas from the collective brain of the GOOD community.
---
Here's how it works: On maker.good.is, we'll post a variety of challenges that call on the GOOD community to tackle a social issue. Depending on the challenge, we may ask for a plan to execute a community project, a campaign design, or an innovative solution. Post an idea in response, and after we've reviewed each entry, the public will vote on the submission with the most potential for impact. The winner will receive a grant to help bring the project to life, plus a write-up on good.is.
Current challenge partners include the U.S. Agency for International Development and the Ad Council, whose newly launched FWD campaign aims to connect people to relief efforts in the Horn of Africa. FWD stands for famine, war, and drought, and represents a call to action to "FWD" the facts about the devastation in the region. Tell us how you would raise awareness in your community about the crisis in East Africa. GOOD will reward the idea with the most votes with $5,000 to implement the plan locally, and it will be featured in digital and social media channels by USAID and the Ad Council.
If graphic design is more your speed, consider our challenge in partnership with Occupy Design and create an icon or infographic to unite the 99 percent. Occupy Design will share, print, and distribute the winning design. Need some green to help your nonprofit thrive? Share your nonprofit's story; the GOOD community will choose who should receive $5,000 in grant funds from Brookside Foods. Stop by, have a look around and keep your eye on the GOOD Maker pipeline for new opportunities to move the world forward.
Want to create your own challenge or be notified whenever a new challenge launches? Let us know.
\n