Articles
Some of the miners are out of the hole. Find out how to watch the rest come up live.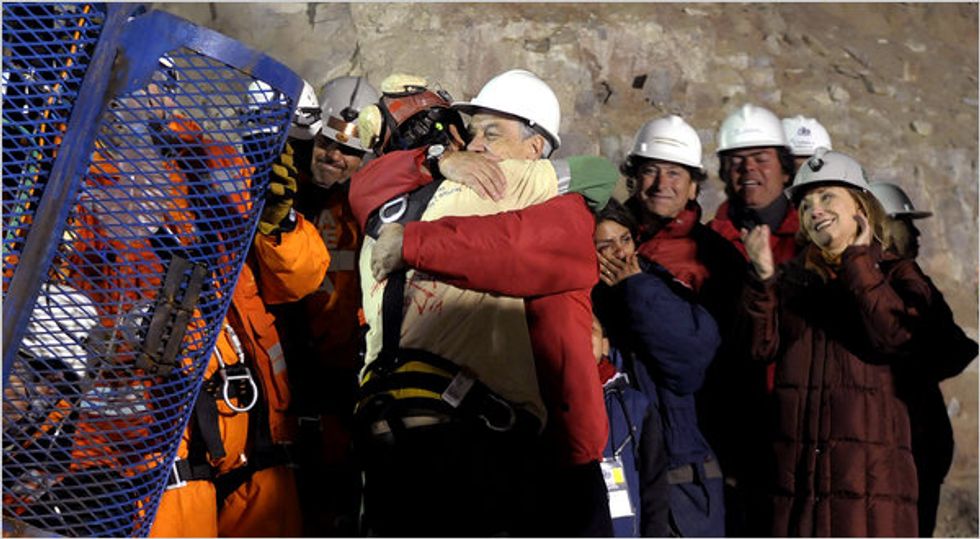 ---
Ten of the Chilean miners are
in the pod and out of the hole
. Twenty three are still in the mine as of this writing. They will be bringing up the rest throughout the day, and you can
watch the whole thing live
here as the rest come up.
Photo by Jose Manuel De La Maza/Chilean Presidential Press Office, via Associated Press