Articles
Wetlands Get $35-Million Conservation Grant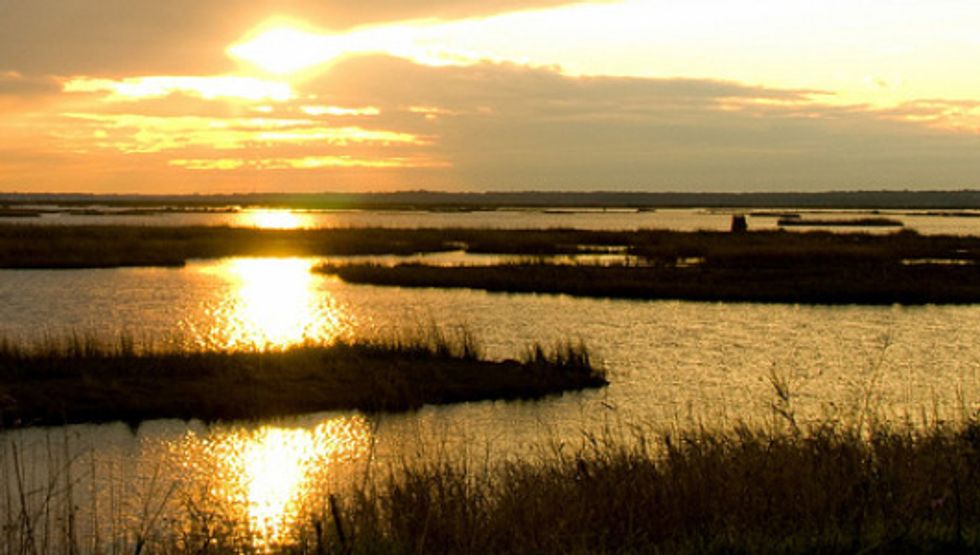 ---
\n
Wildlife and wetlands just got a big boost from Uncle Sam. Recently, Secretary of the Interior Ken Salazar announced that the Migratory Bird Conservation Commission has approved a total of $35.7 million for refuge acquisitions and wetlands grants for migratory birds. This is a big boon for wildlife and wetlands, which has lately taken a notoriously huge hit from British Petroleum in the Gulf of Mexico. The funds will cover over six million acres of wetlands and bird refuges across the United States and Canada.
Further, the grants will allocate $30.4 million in federal funding to assist more habitats in the United States and Canada under the North American Wetlands Conservation Act. And the other $5.3 million will go towards Federal Duck Stamp funds. According to the U.S. Fish and Wildlife Service, this will add more than 1,849 wetland acres to the National Wildlife Refuge System.
Secretary of the Interior Ken Salazar is enthusiastic about the conservation effort. As he stated in a press release, "Besides providing habitat for fish, wildlife and plants, our nation's wetlands provide vital storm protection for coastal areas, hold and slowly release flood waters, act as filters to cleanse water of impurities and provide recreation and wildlife viewing opportunities for millions of people." Obviously, the need for "cleansing" has never been more necessary for wetlands in the Gulf Coast [than] now. But the money will also go towards acreage in 24 states from Maine to California.
The commission that approved this move includes Senators Thad Cochran of Mississippi and Blanche Lincoln of Arkansas, Representatives John Dingell of Michigan and Robert Wittman of Virginia, Secretary of Agriculture Tom Vilsack and Environmental Protection Agency Administrator Lisa P. Jackson. This commission also approved the acquisition of more wetlands to be placed under protection. The acquisition of these lands also came from monies raised by the sales of the Migratory Bird Hunting and Conservation Stamp, or the Federal Duck Stamp.
Ninety-eight percent of the money spent on the Federal Duck Stamps goes towards purchasing habitat for protection in the National Wildlife Refuge System.\n
Areas procured include the Cache River National Wildlife Refuge in Arkansas, the Stone Lakes National Wildlife Refuge in California, the Edwin B. Forsythe National Wildlife Refuge in
New Jersey
, the Silvio O. Conte National Fish and Wildlife Refuge in
New Hampshire
, the Lower Hatchie National Wildlife Refugein
Tennessee
, and the San Bernard National Wildlife Refuge in
Texas
. To date, the Federal Duck Stamp has purchased more than 5.3 million acres of wetlands from the more than $750 million raised.\n
Katherine Butler is a TV writer who writes for the Mother Nature Network. \n
Related Articles on Mother Nature Network:\n
\n