Articles
What's the Impact of Your Clothing?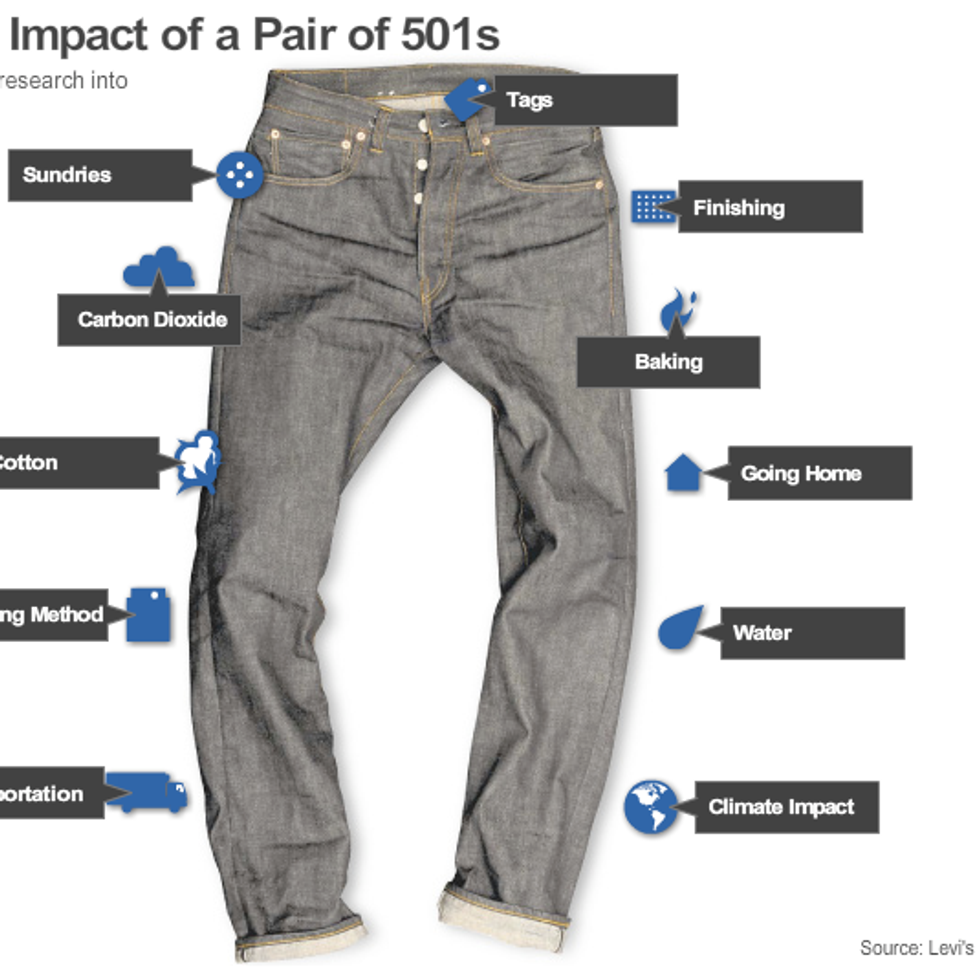 ---
The Wall Street Journal reports on what sounds like a boon to shoppers who want to make informed decisions on what they buy:
A group of roughly 100 well-known apparel brands and retailers have developed a software tool to help them measure the environmental impact of their apparel and footwear, from raw material to garbage dump. Ultimately, the companies hope to display an eco-value on a tag or package, much like the Energy Star rating of appliances.

\n
The "Eco Index" will debut during August's Outdoor Retailer trade show in Salt Lake City. It won't include luxury brands, but it will rate clothes and shoes from the likes of Nike, Timberland, Brooks, Adidas, and Levis on the basis of their environmental and human rights impact. If the index is effective—and trustworthy—then we might see a marketplace where brands compete to improve their ratings, which will benefit everyone.
For more information, take a look at WSJ's interactive tool.
boo