Articles
What You Actually Paid For Last Year
How our tax money was spent in 2009-and how little went towards education.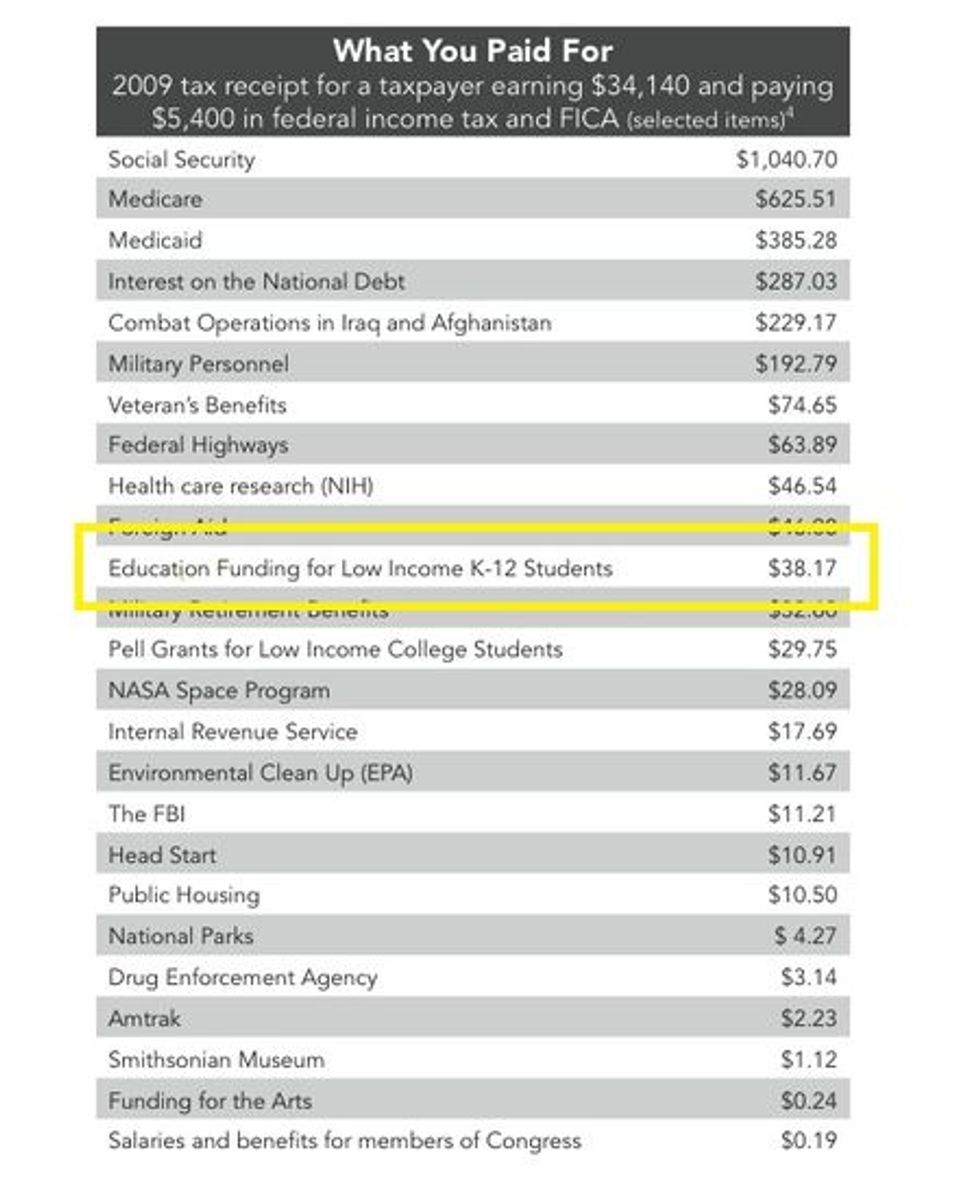 Think of it as a taxpayer receipt
.
As Andrew recently pointed out
, let's say you made $34,140 last year, of which $5,400 went towards federal income taxes. Of that, a whopping $50 was spent on K-12 education. And another $30 went toward college loans for poor students. Third Way, a self-described moderate think tank, insists that all taxpayers get such a receipt (
PDF
).
How might you suggest a reordering of our spending priorities?
---
Via Alexander Russo at This Week In Education.