Articles
Who Will Be 2010's Top Education Reformers?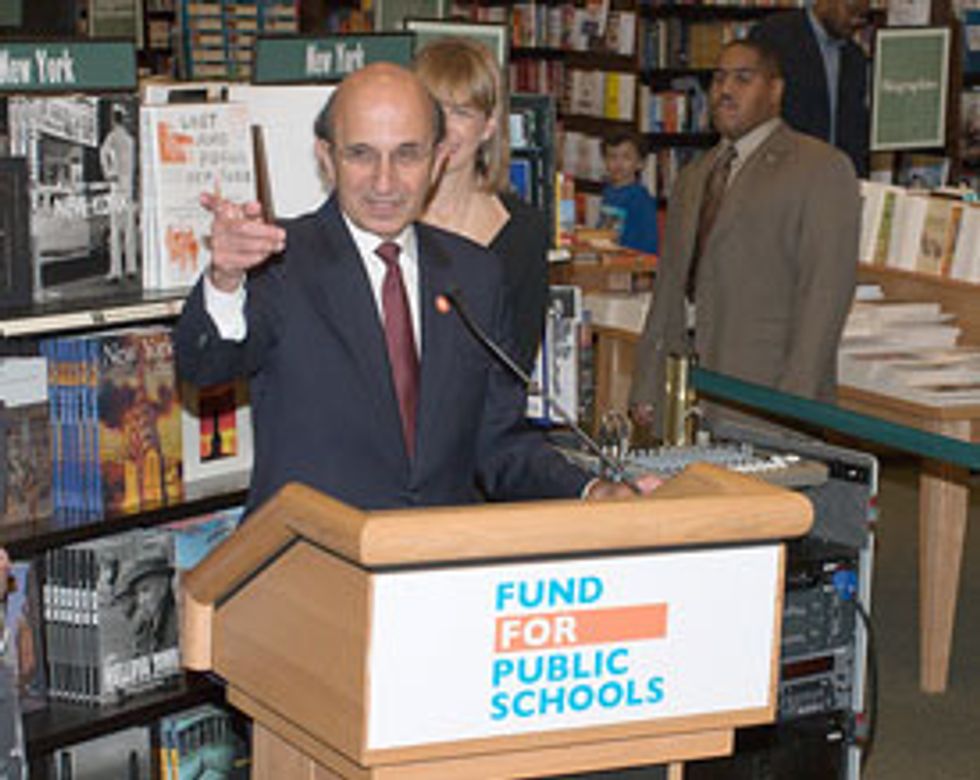 ---
You've probably already noticed that it's 2009 in review/decade in review/predictions for 2010 time: In keeping with the overall trend in media, Tom Vander Ark, an education expert whose career has included stints managing learning-related initiatives at the X-Prize and Bill and Melinda Gates Foundations, offers a list of the
10 people he believes will have the greatest impact on education reform in 2010
.There are some names you could have guessed would be on there, including Secretary of Education Arne Duncan and New York City Chancellor Joel Klein (pictured). As anyone who has
followed our blogging
on education
can understand
, it's hard to consider reform in 2010, according to Vander Ark's picks, without focusing on
the Obama Administration's Race to the Top program
. Many of the choices in that list, as well as his "10 reformers to watch"-list, will play key roles in either distributing or winning that much-needed money.Bonus: Around Thanksgiving, Vander Ark ranked
the "10 biggest K-12 developments"
he forecasts for 2010. Again, no surprise, as
Race to the Top
takes the top slot. But, his second prediction is one that interests me: that 49 of the 50 states will
adopt Common Core standards
to make sure that the subjects that don't fall outside the easily testable "math" and "reading" buckets still get attention in schools.
Photo by Flickr user Rubenstein