Articles
Why Are Hand Sanitizer and Cleaning Sprays on School Supply Lists?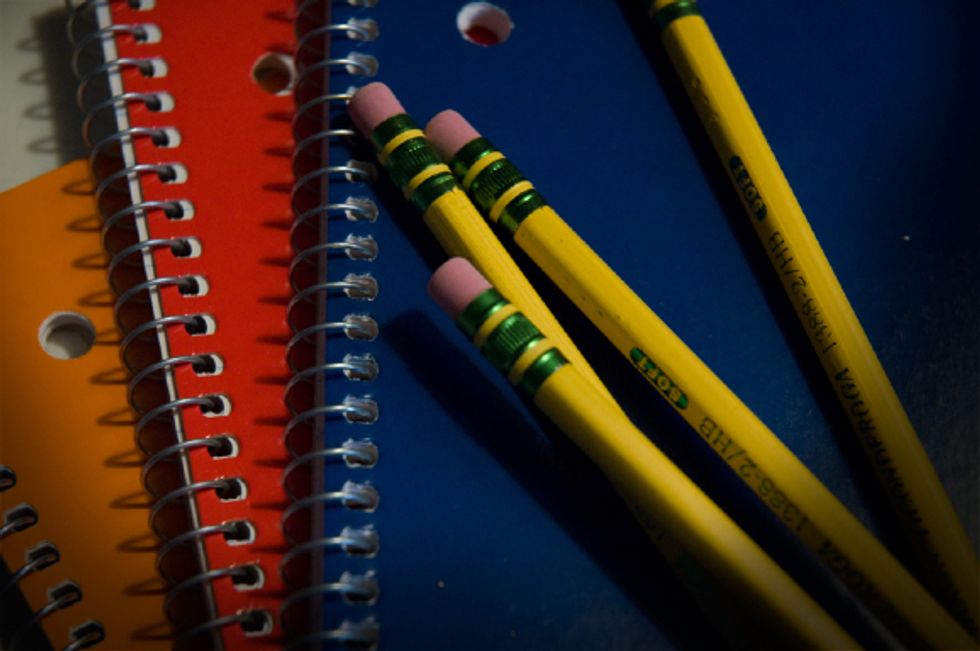 As kids are gearing up to hit the books again, there have been a flurry of stories about the odd, depressing, and in some cases outright appalling things parents are being asked to stock up on.
Back-to-school lists
when we were kids included things like no. 2 pencils, an eraser, cheap plastic binders, loose-leaf, and recycled brown paper bags to cover borrowed text books. Now it's
paper towels, Dixie cups, garbage bags, Clorox, and...hand-sanitizer
? One elementary school is even asking kids to bring in
boxes of Teddy Grahams
.
This seems problematic for a couple of obvious reasons. The first is budgetary. Not only does asking kids to bring in cleaning supplies speak to the sad state of schools' general brokenness, it also straps already budget-conscious parents. Times are tough for everyone right now, and especially for families, and these increasingly demanding lists seem to have many parents a little worried.
---
The second is the environmental wastefulness and the chemical exposure it's building in to the classroom. Some schools should be applauded for listing "reusable drinking bottles" on their lists, but even more seem to have things like Dixie cups on there. And instead of rags, it's paper towels. More disconcerting are the mandated Clorox disinfecting wipes, which can contain bleach, and hand-sanitizer, which often contains the triclosan—the antibacterial with a well-documented bad rap as a health and environmental toxin—or many other skin-irritating chemicals that can penetrate the skin or get into kids' bodies when they inevitably put their hands in their mouths.
If you're a parent, here are some tips:
1. If you must get hand sanitizers, get ones that contai ethanol, not other antibacterial ingredients like triclosan or triclocarbon.
2. Don't buy paper cups. Get a Sigg or a Klean Kanteen instead.
3. Instead of paper towels, get some rags.
3. Write to the principal or the parents' committee and explain why you've done this. Maybe next year, or next semester, the lists will be a little more responsible.
And for more tips, care of the EWG, click here.
Image (cc) by Flickr user Claudiasnell