Articles
Why Craft Booze Is Booming
The craft spirits boom has revolutionized leisure time for discerning drinkers and bartenders alike.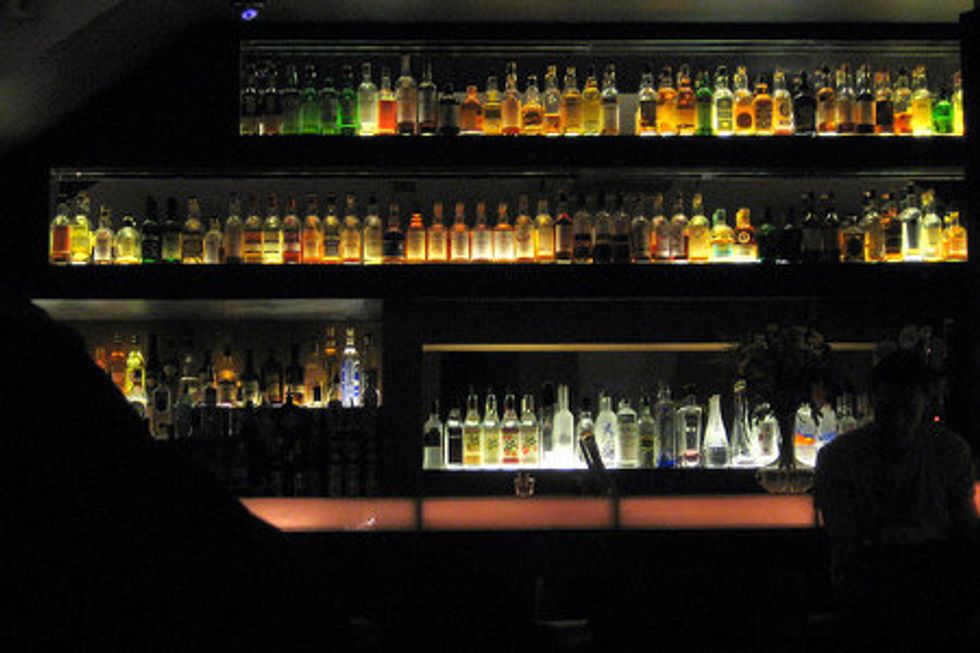 To borrow a line from Karl Marx, great drinking trends happen twice: the first time as tragedy, the second as farce. If bathtub gin was the tragedy, the farce is Kansas Clean Distilled, a whiskey bottled "to appeal equally to men and women who typically enjoy vodka." The second Great Depression has been just as effective as the first at driving Americans into the soothing arms of strong drink. Only this time around, our options for getting tanked are a lot more interesting.
---
In 1930, there was a speakeasy on every block and the local bootlegger stretched out his product with potentially lethal wood alcohol and industrial solvents. In 2011, there is a craft distillery in each of the 50 states, and the only nauseating additives they use are local foodstuffs like organic basil or birch syrup. New York and San Francisco host yearly Independent Spirits Expos, packed to the gills with curious tipplers and tipple-makers. It's like a boozier, heavily mustachioed version of ComiCon.
None of these microdistillers are selling enough cases to make Parker Beam sit up and take notice. But the craft spirits boom has revolutionized leisure time for discerning drinkers and the bartenders who mix their Martinis and Manhattans. In a major American metropolis, you're now almost as likely to find a lounge specializing in gin, or a bar boasting more than 100 whiskies, as you are to land at a Taps Aplenty Pour House with a three-digit draught list.
If Kansas Clean Distilled is the most ridiculous child of this revolution, then Chicago's North Shore Distillery has sired the most sublime. North Shore's Gin No. 11 is an aggressively juniper-forward expression of the London Dry Style. If your brain is a clear blue sky, North Shore 11 is the trick pilot doing barrel rolls while writing "THIS IS WHAT GIN TASTES LIKE" in smoke. In a Martini, it knocks the million-selling gins flat.

Ask a craft distiller why this movement has taken flight now, and you're likely to hear a lot of optimistic analogies between foodie-ism and cocktail culture. We may be the most obese nation on the planet, but we're also becoming a nation of gourmands. As Yuri Kato of Tequila Corrido puts it: "Fifteen years ago, cocktails was nothing. But then Americans started drinking less, but drinking better. It's the same thing with craft spirits. People want to know how [their booze] is made, where it's made, and why it tastes the way it does."
Either our national palate is really evolving, or we're just falling back into old patterns. Amy Jones, the granddaughter of famous bootlegger Wylie Howell, now sells 120-proof "Organic Whole Grain Corn Mash" with Mr. Howell's mugshot printed right on the jug. She says that people buy the legal moonshine because her grandfather's story of extreme poverty and struggling to survive on the edges of the law now "hits home for a lot of people." Karl Marx would not be surprised.