Articles
Why Extracurriculars Shouldn't Be the First Budget Cut Victims
Participation in after-school activities may be more influential on a person's future success than academic experiences.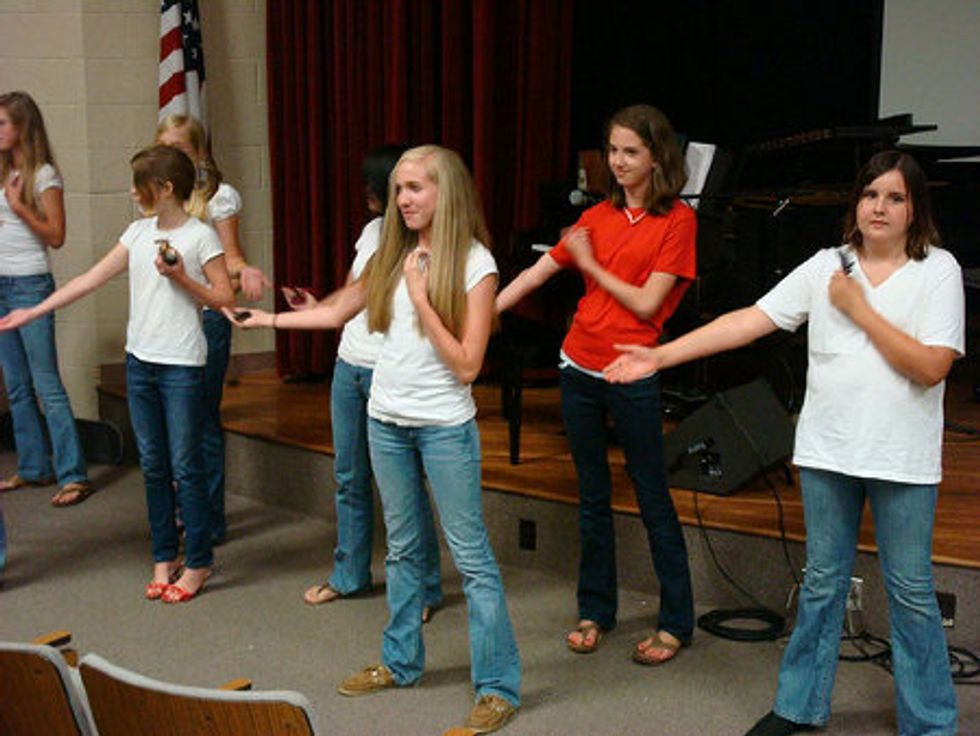 As school budgets are slashed in nearly every state, we're used to hearing about growing class sizes and the elimination of art and music classes. But everything from sports teams to drama clubs are being cut, too. The latest issue of Education Next includes an analysis of national data showing that cutting these after-school activities can be as dangerous as cutting academic subjects: In fact, researchers found participating in extracurriculars can be more critical to students' future success than academics.
---
Margo Gardner, a research scientist at Columbia University's National Center for Children and Families, found that students who participate in extracurricular activities for two years have a 97 percent higher chance of attending college than those who don't. Participants also had a 179 percent greater chance of actually completing college, and were 31 percent more likely to vote. That echoes previous research that confirmed the positive impact of extracurriculars: Participation raises future earnings and makes it more likely that someone will end up in a supervisory position.
Of course, students who join after-school activities may be more likely than their non-participating peers to be good students who are already on a college track—average students usually don't want to be on the academic decathlon team. But students who aren't in the honors and AP crowd are often eager to participate in dance and theater programs, culturally-oriented clubs, or the football team. There's no denying that the mentorship and influence of coaches and teachers who run those kinds of extracurriculars makes a positive difference and gives kids something to look forward to. Yet they're almost always among the first programs to fall victim to budget cuts.
We've already seen the deepest cuts to education budgets since the Great Depression and the majority of states say more cuts are coming. It's no surprise, then, that school districts view funding anything other than math, science, and English as unnecessary. No, the worth of the drama club can't be directly measured on a standardized test, but the long term positive impact of extracurriculars on students' lives means districts should think twice before eliminating them. With no money to fund activities, they may have no option but to axe extracurriculars, but these short-term cost cutting efforts are bound to have negative consequences.
Photo via (cc) Flickr user jamesnaruke