Articles
Why Lobbying Transparency Is More Important Than Open Government
It's not just what politicians are funding, it's who's funding them.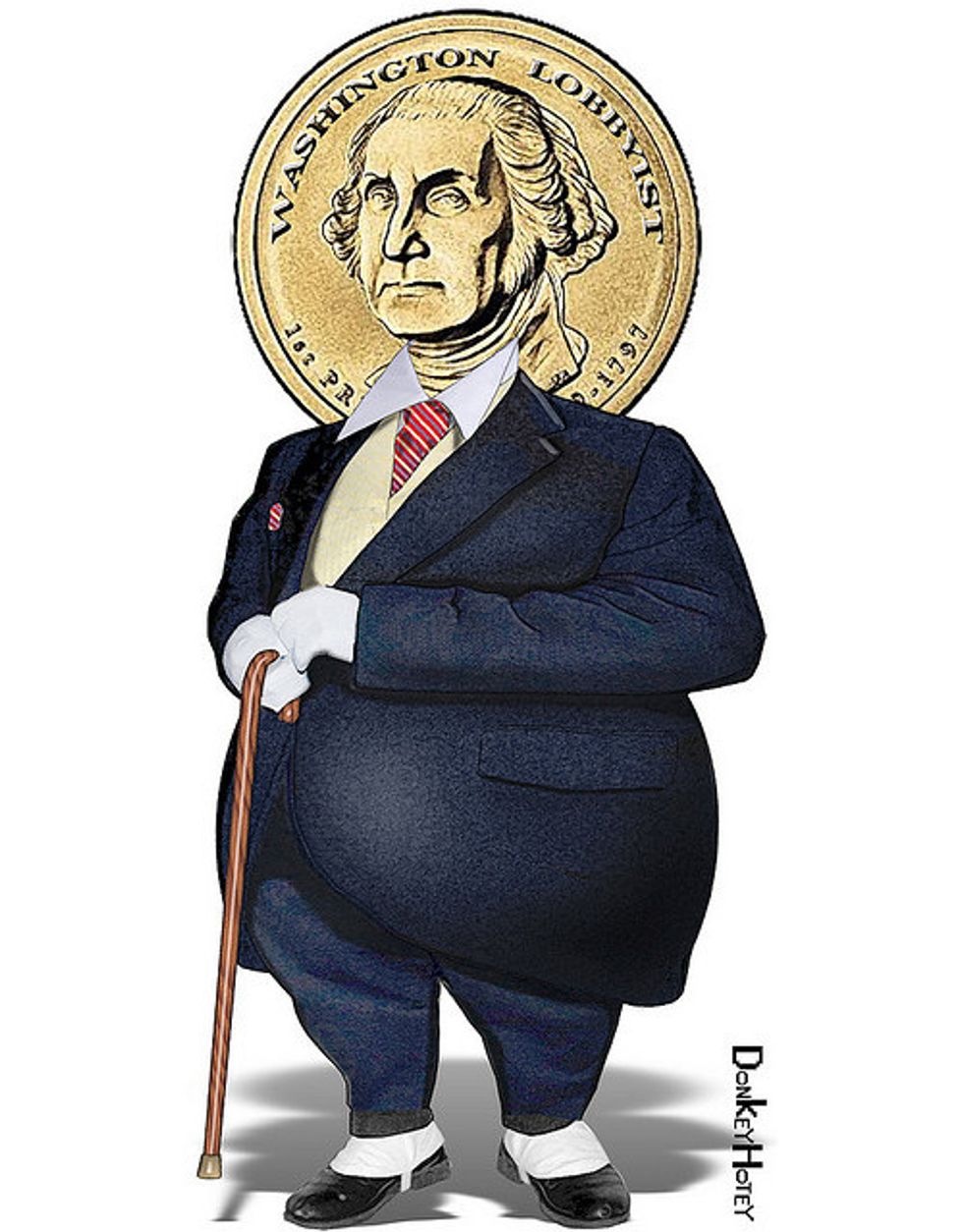 In 2009, Barack Obama's presidency promised to be among the most transparent ever. His tech-friendly administration made public information more accessible (and more useful) with efforts like Data.gov, which collates and publishes important government datasets, and Recovery.gov, which reveals the inner workings of the economic stimulus bill that was the first major point on Obama's agenda. The Obama team leveraged YouTube, Facebook, and Twitter to better communicate with the public; other elected officials of both parties followed suit. (None of this is to say the administration has been perfectly transparent. Among other things, it releases White House visitors logs, but aides reportedly hold sensitive meetings at coffee shops to avoid scrutiny.)
---
Yet the biggest issue facing the government today isn't what it's doing, but what it's not doing. Congress is gridlocked on nearly every issue, from jobs to climate change to the social safety net. A major cause of this gridlock is the money sloshing around Washington, where banks fight consumer protection policies and coal companies block efforts to put a price on carbon. Now that the Citizens United decision had opened the door to unlimited secret political spending by corporations, the issue of who's buying public policy is more important than ever.
That's why tools like those used by the Sunlight Foundation to track lobbying expenditures, cash funneled into political campaigns, and the revolving door between the public and private sector are more important than ever. If voters don't know who's buying a big say in civic deliberations, they won't know who to hold accountable. And if they do know exactly how much money is being funneled into the political system by private companies, they may begin to reconsider the White Whale of good government: campaign finance reform.
In a world where government works, open government is a necessity—and even today, revealing government actions can be key to documenting corruption. But when government is broken, lobbying transparency is perhaps even more important.
Photo via (cc) Flickr user DonkeyHotey