Articles
Why Do Voters Still Love Rudy Giuliani? Islamophobia
A new poll shows Rudy Giuliani as the only person who could beat Obama in 2012, despite the fact that he's not actually running.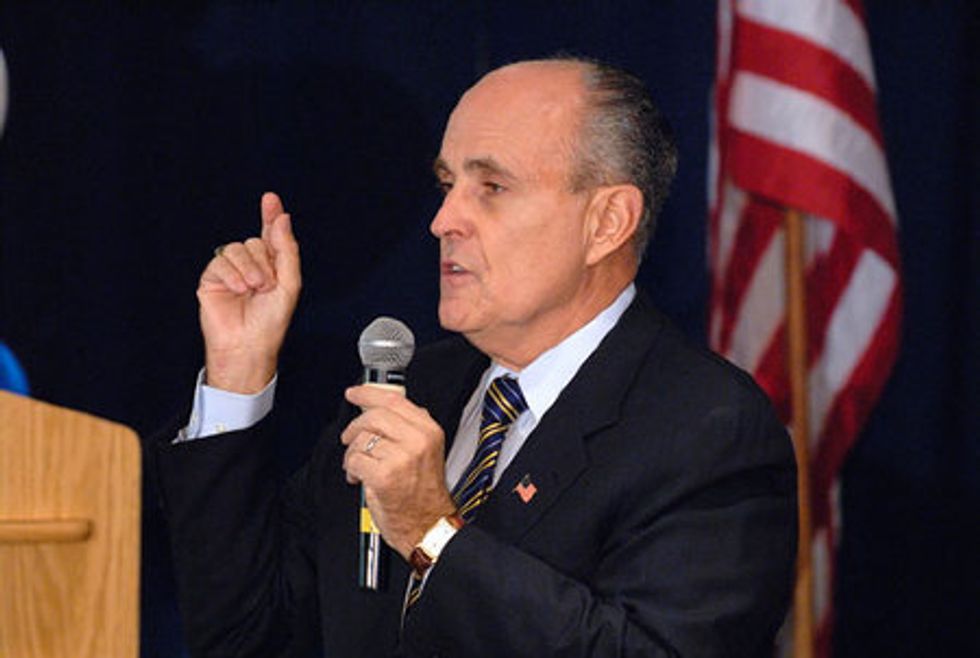 A
CNN poll
released today uncovers a surprising result: 51 percent of Americans would vote for Rudy Giuliani over Barack Obama in next year's presidential election, despite the fact that he's signaled no intention of actually running.
Giuliani was the only real or potential candidate who beat Obama the poll. While most GOP candidates have narrowed the predicted gap between themselves and Obama in the past few months, the poll didn't show any declared candidate prevailing over the current president.
---
At first glance, these results seem bizarre. The former mayor of New York has nothing in common with the extreme-right House freshmen who rode a tidal wave of discontent to Washington last fall. Although he's as pro-corporate as the rest of them, his relatively liberal social values, racy personal life, and "elitist" Big Apple status sets him apart from primary competitors Rick Perry, Michele Bachmann, and even Mitt Romney. His record on fiscal issues is not as dramatic as the demands other Republicans have made in the past couple of years.
And Giuliani isn't even GOP voters' first choice for a primary candidate: According to the poll, which surveyed more than 1,000 people, he's tied for third with Sarah Palin and Ron Paul. It's only when voters were asked to choose between him and President Obama that he prevailed. So what's going on?
Here's a theory: the 9/11 glory Giuliani touted during his 2008 bid for president is all the more resonant in the wake of Osama bin Laden's death, which ended up intensifying Americans' Islamophobia rather than quelling it. As we pointed out last month, fewer Americans think positively of Muslim Americans since bin Laden was killed. They're also less likely to oppose restrictions on Muslim Americans' civil liberties and more likely to think Muslims living in the United States "increased the likelihood of a terrorist attack."
Meanwhile, one in five Americans think Obama is a Muslim. And since Rudy Giuliani hasn't held public office in a decade and is ambivalent about popular Tea Party talking points, it's unlikely that potential Republican voters have a detailed understanding of his politics. So when a pollster poses a choice between Rudy Giuliani and Barack Obama, perhaps many Americans hear "9/11 hero or black Muslim?" Given the entrenched anti-Islam rhetoric and policies that are inseparable from the war on terror, it's not such a stretch.
photo (cc) by Flickr user VictoryNH: Protect Our Primary