Articles
Did the campaign fabricate a plagiarist?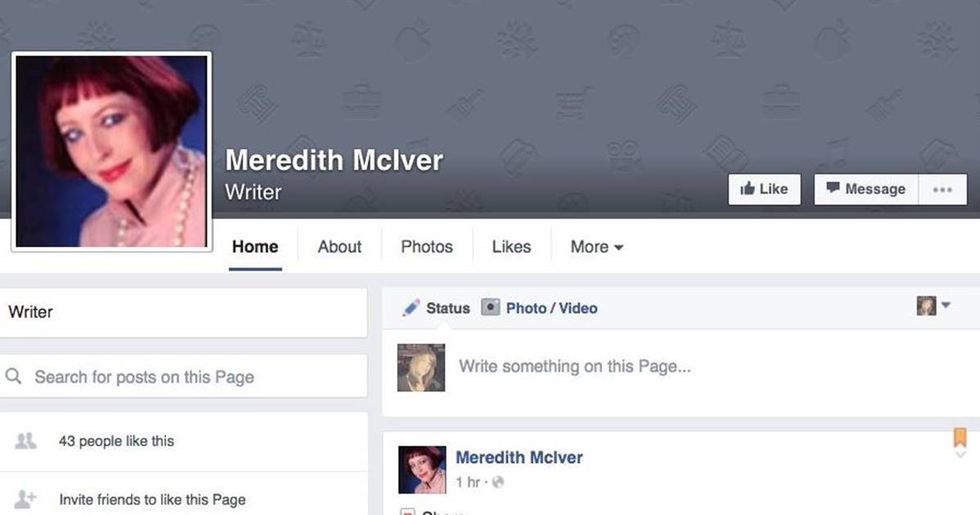 via Facebook
2016 has provided Americans with a long, strange presidential campaign where, at this point, nothing is shocking. The most recent fiasco was the revelation that the speech made by then-presumptive nominee Donald Trump's wife, Melania, at the Republican National Convention, was partially plagiarized from one made by Michelle Obama in 2008. Today, the Trump campaign sent out a statement saying that a long-time Trump employee, Meredith McIver, was responsible for the debacle. But many on the Internet have doubts whether McIver actually exists.
---
It seems wildly speculative that Trump would make up a fake person to take the fall, if he hadn't invented fake people in the past. Back in the '80s and '90s, Trump would call news outlets acting as his own fake PR agent using the pseudonyms John Miller and John Barron. So who's to say the campaign wouldn't create a fall guy to protect Trump's wife, Melania? The Internet thinks there's a conspiracy happening right before our eyes.
The host of MSNBC's AM Joy has her doubts.
McIver's not on the payroll.
Twitter user @SheWhoVotes notes that McIver's Everipedia entry is only a day old.
McIver's Facebook page is only a day old as well and she has no friends. One would hope that as a "long-time employee" she would have made at least a few friends in the Trump organization.
McIver has a page at Speakerpedia, but strangely there are only two reviews, both of which came over the past two days. And the page has yet to be claimed by Ms. McIver. McIver does have an author page on Amazon.com, but there's no photo, or any writing credits outside of work done for Trump.
Her Twitter identity is a little shaky as well.
And some people on Twitter are just having fun with the conspiracy.
Here's the note that McIver allegedly wrote taking responsibility for the plagiarism fiasco.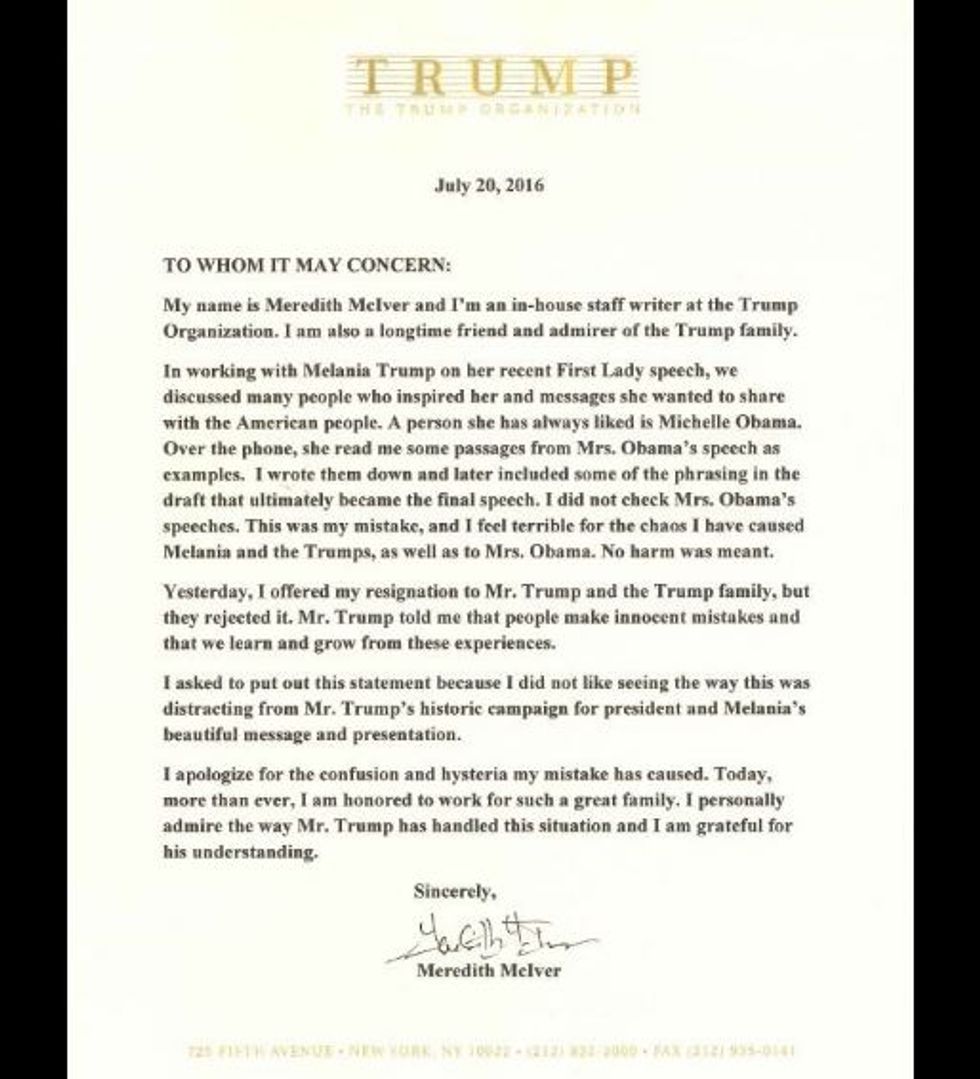 via Twitter
The truth is out there…
Want to share this on Facebook? Just copy and paste this URL: