Articles
Works of Art
The Re:Construction project in New York lets artists use building sites as their canvas.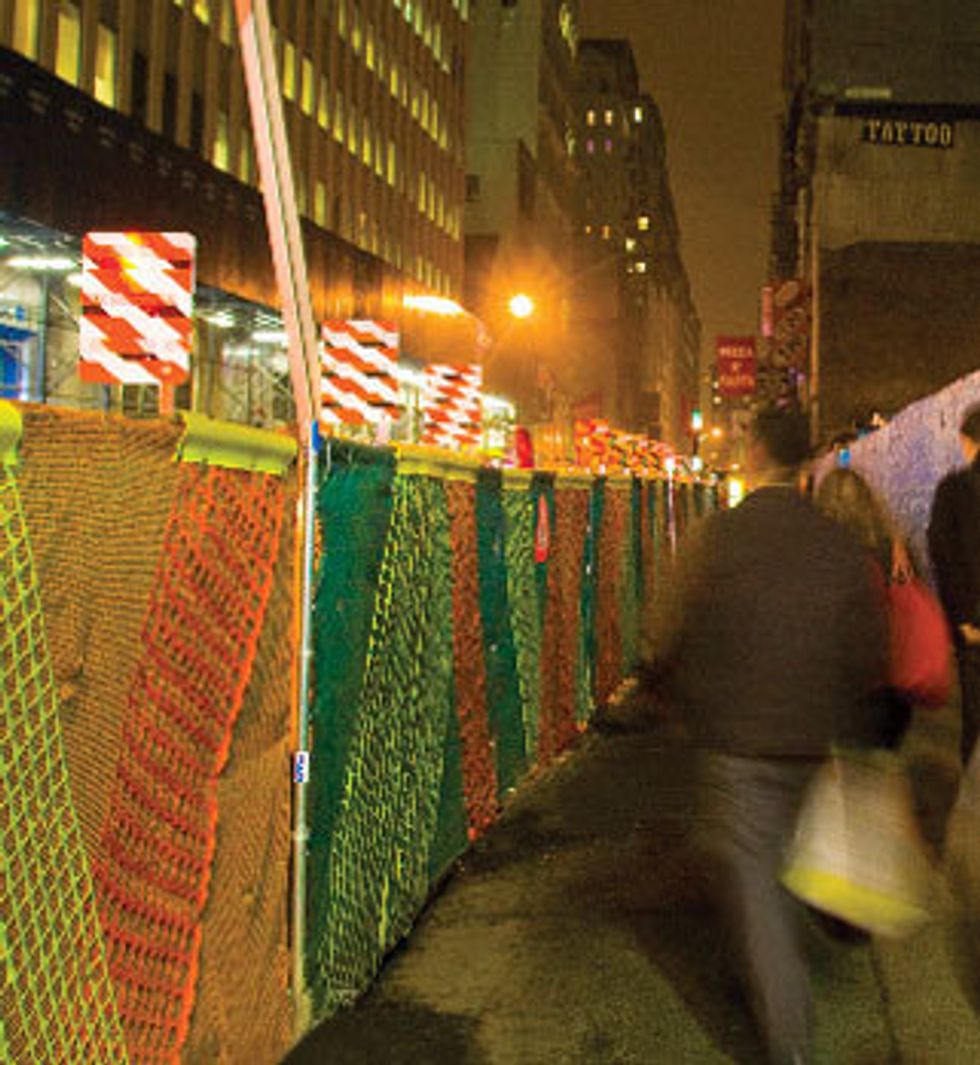 ---
Construction is
invariably ugly, and in New York's Financial District it happens to be everywhere: currently there are more than 80 work sites-including Ground Zero-in a single square mile. With hopes of rendering the neighborhood less unsightly, the Alliance for Downtown New York has launched
Re:Construction
, a project that gives artists a chance to use building sites as their canvas. "Rather than have a maze of construction," says the Alliance's Gideon Friedman, "it will become a network of public gallery space."Along the concrete barriers rerouting traffic on Broadway, the paint morphs from banal safety stripes into a whimsical orange zebra pattern. Around the corner, a more than 300 foot-long chain-link fence sports a geometric "mural" of repurposed construction materials. Locals still look forward to a fence-free sidewalk; in the meantime, the zebra stripes help.
LEARN MORE
reconstructionnyc.org
thelivingnewyork.com
FULTON STREET
Every time workers rearrange the fence, the mural pattern changes - follow it online at
fultonfence.net