Articles
Yikes! Is this the New Segway?
Is this new electric bike a breakthrough in alternative transportation or is it just another awkward (and expensive) way to get around?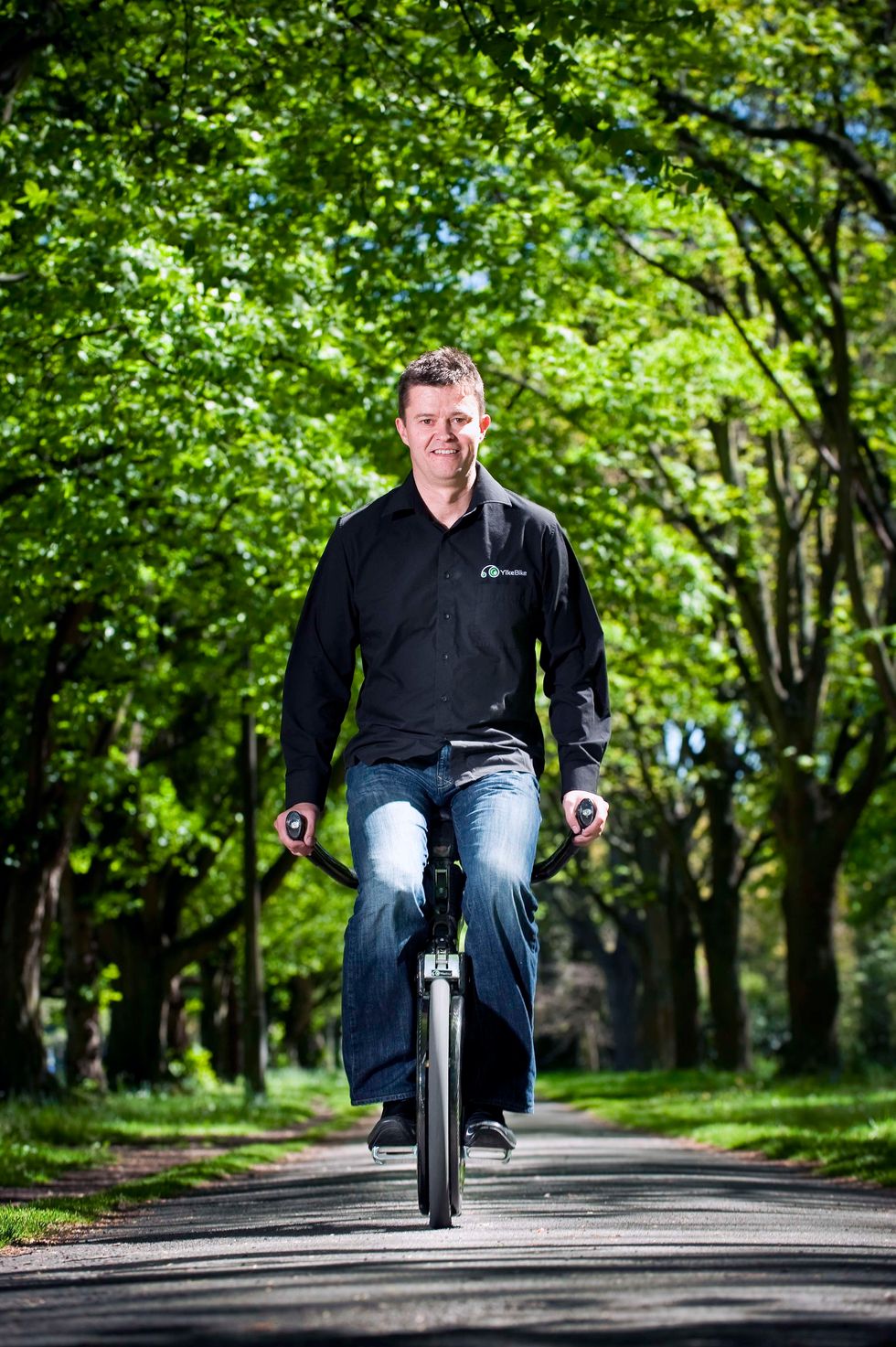 Does the
YikeBike
represent a real breakthrough in electric bicycles? Or is it the new
Segway
? Though you'd look slightly less dorky riding it, it's unclear whether or not this new-fangled take on personal transportation represents much of an improvement over Dean Kamen's very green (but much made fun of) gadget.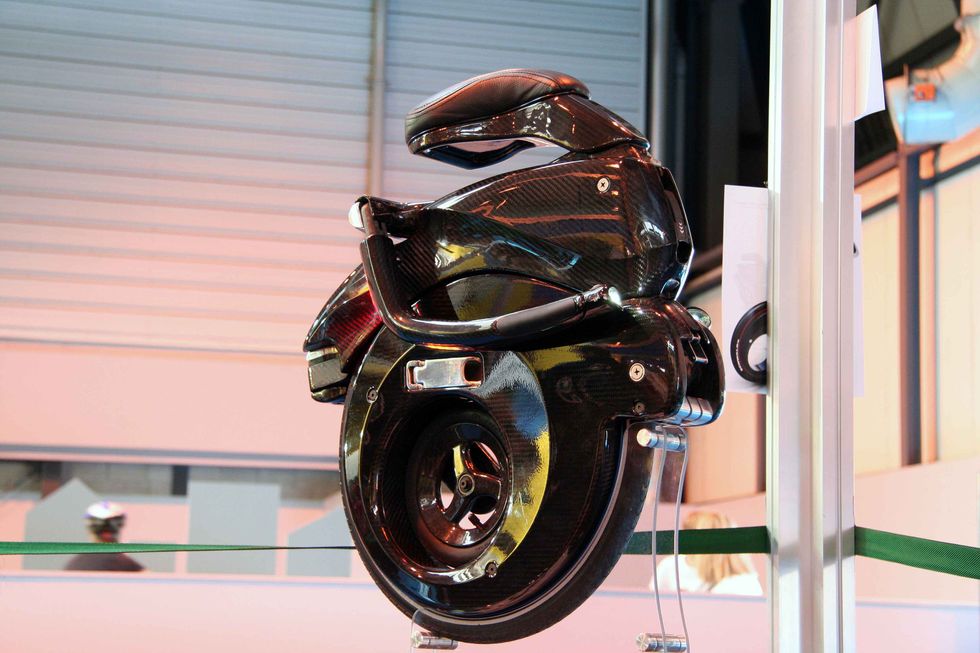 ---
On the plus side, it looks like something out of
Terminator,
when it's folded anyway. The whole contraption collapses into something that's lightweight (at 22 pounds, it's half the weight of the typical electric bike) and portable. It can go six miles at 15 miles an hour on one charge, costing just 6 cents in electricity. It takes just 40 minutes to recharge in full.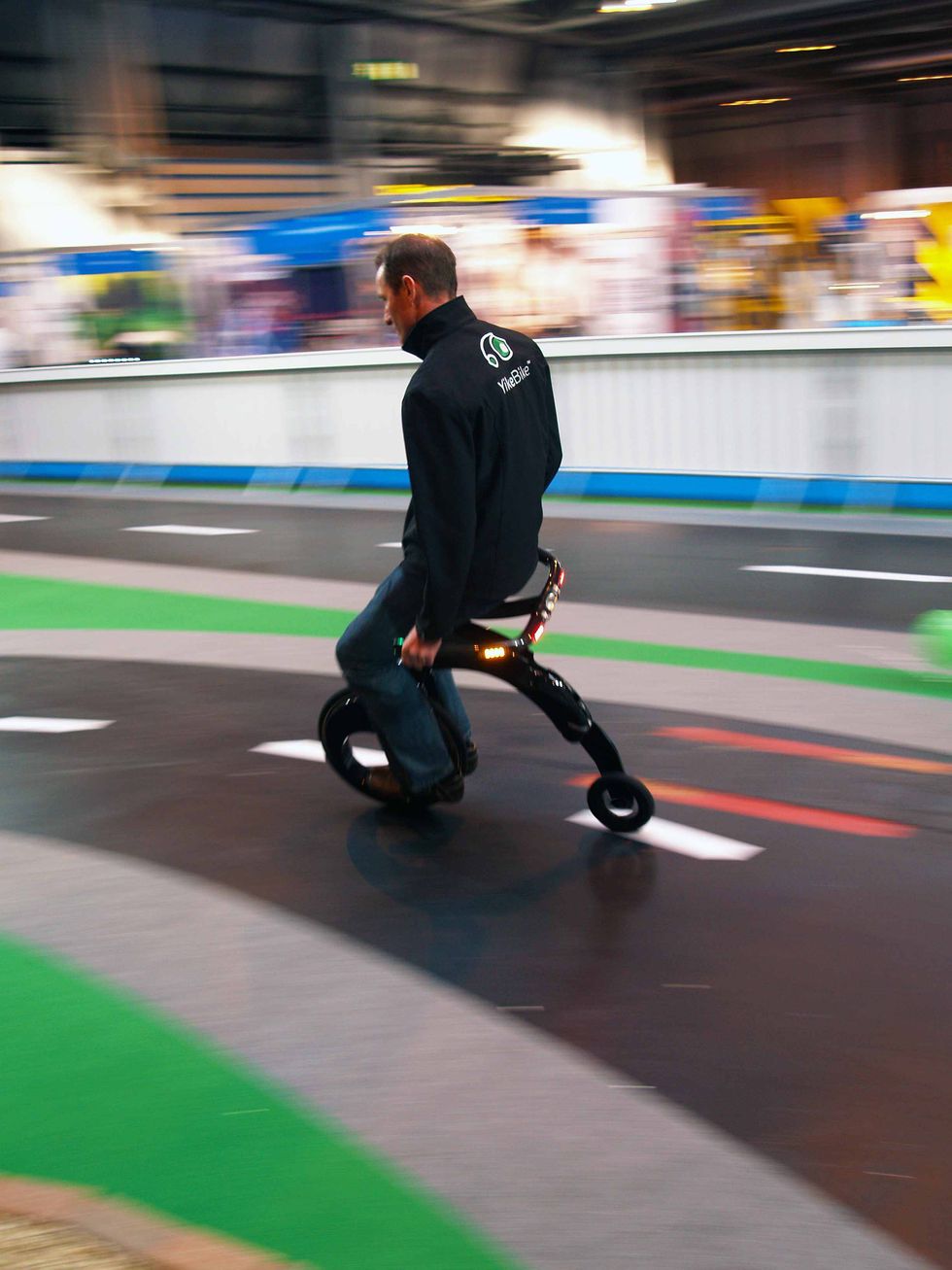 Negatives? After test-driving it for the New York Times, David Pogue explains that the Yike Bike is "covered in safety features" but the thing still looks unwieldy to me. While the experienced rider above looks almost like he's participating in the X Games while careening around a track, this guy in the suit, doing his best to stay upright and look cool at the same time, not so much. YikeBike's inventor Grant Ryan acknowledges it's not so good on steep hills or wet roads, and despite all appearances to the contrary, it can't do tricks. Oh, and it costs $3,600.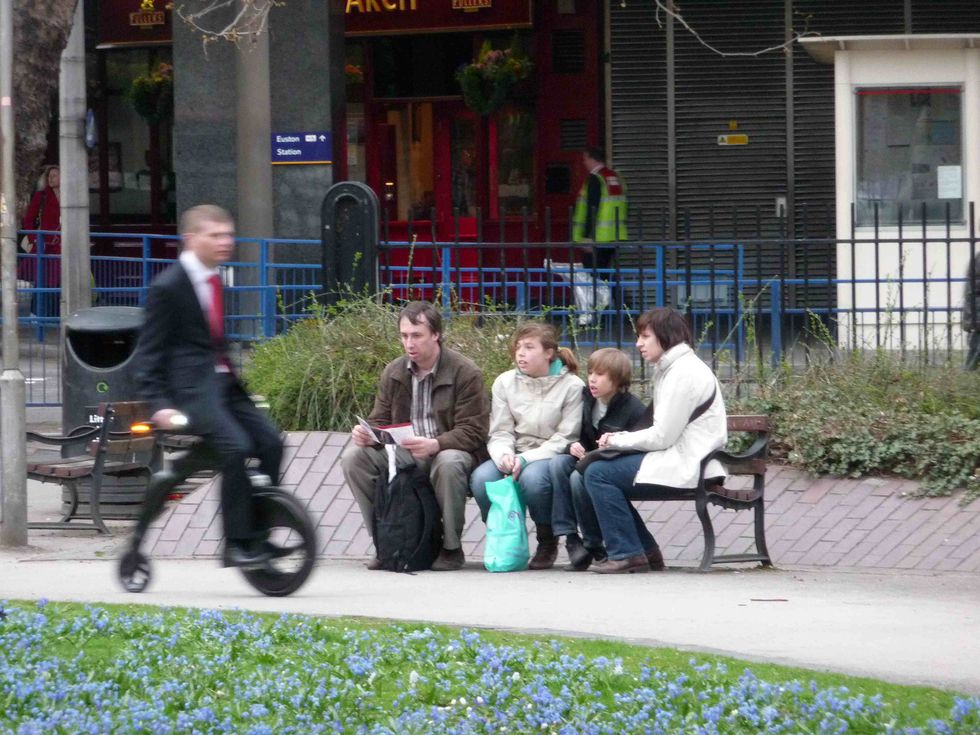 A lot of great thinking went into the design and engineering of the Yike Bike but I can't help but wonder: Why it can't just look more like a bike?