Sports
The dominance of older athletes is changing the way we think of peak performance and career longevity
In The Who's legendary hit "My Generation," Roger Daltrey sings, "I hope I die before I get old."
That was in 1965. Daltrey and bandmate Pete Townshend, both now in their 70s, still are rocking as The Who and performing spectacular live shows. Getting old barely has slowed them down.
---
The same is true of a number of older (no, not quite 70) professional athletes in the midst of their own renaissances—or continued dominance—despite pushing (or pushing past) 40. And while it's becoming more common to see high-level athletes continue to compete at comparatively "advanced" ages, one doesn't always witness so many glaring examples across multiple sports in the span of just a few days.
Tiger Woods
Tiger Woods' latest return to the PGA Tour starts Thursday at The Farmer's Insurance Open at Torrey Pines in La Jolla, California. The 41-year-old has nine wins at the course, but he also is coming off of multiple back surgeries and hasn't competed against a full field in 16 months.
Woods has won 14 major championships, second only to Jack Nicklaus' 18. Woods' last major? The U.S. Open back in 2008, when he fought through knee pain to win—at Torrey Pines.
Venus Williams
Serena Williams reaching the Australian Open final certainly is no shocker. Yes, she's 35, but she also continues to be one of the most dominant players in women's tennis. The real surprise is Serena's opponent: her sister Venus Williams.
The elder Williams is 36 and hasn't reached a Grand Slam final since Wimbledon in 2009—when she lost to Serena. It's also her first appearance in a major final since being diagnosed with Sjogren's syndrome, an autoimmune disease that causes joint pain and muscle fatigue.
And Willams didn't hide her excitement after winning her semifinal match to advance to the final.
"That moment was just joy," she said.
Roger Federer
Also Down Under, Roger Federer—considered by some to be the greatest singles tennis player of all time—reached the Australian Open final. It's his first major tournament since taking a six-month break due to injury.
"I never, ever, in my wildest dream felt I was going to be coming this far in Australia, and here I am. It's beautiful. I'm so happy," said Federer, who has won a record 17 Slam titles, but none since 2012.
Tom Brady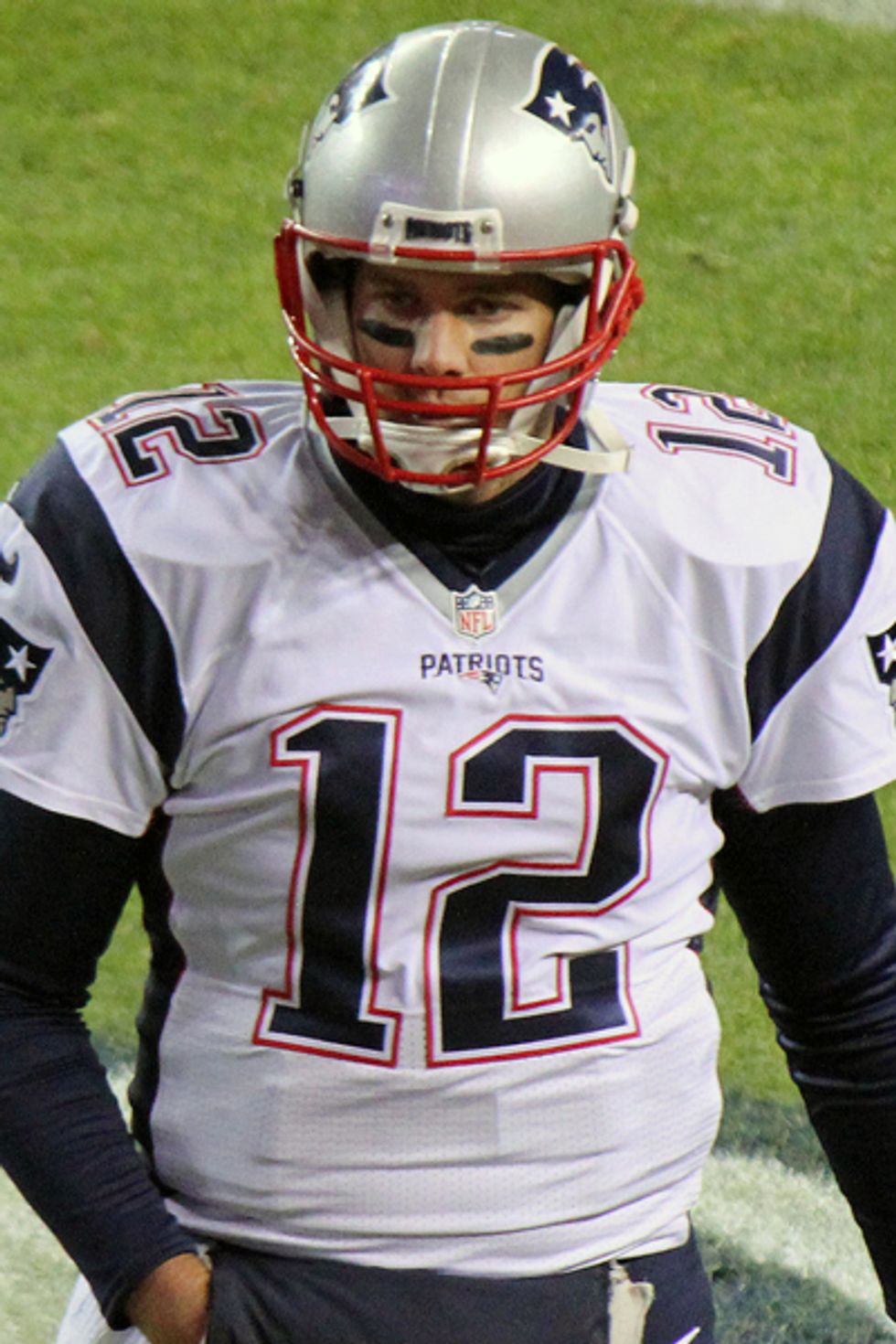 Patriots quarterback Tom Brady. (Photo by Jeffrey Beall via Wikimedia Commons)
Another athlete considered to be among the greatest of all time led his team last weekend to another Super Bowl appearance. When he's not busy being buddies with Donald Trump, 39-year-old Tom Brady continues to play as well as ever. Brady and his New England Patriots beat the Pittsburgh Steelers on Sunday to advance to the Super Bowl for the seventh time in Brady's career (he's 4-2 in the games, with both losses coming to the New York Giants).
Brady's six Super Bowl starts already is an NFL record, and a fifth win would push him past Terry Bradshaw and Joe Montana for most in NFL history.
Vince Carter
Finally, there's Vince Carter. The once high-flying hooper showed off his mad hops and dunk skills at North Carolina and then in the NBA with Toronto, New Jersey, and several other teams.
The man behind "Vinsanity" isn't collecting highlight-reel dunks on a weekly basis anymore, but earlier this week—a day before his 40th birthday—he showed he still has something left with a double-spin layup.
"I'm still standing. I'm still competing, playing at this level, doing what I need to do to still be here. I still have a burning desire to compete and be around," Carter told The Vertical.
That sentiment clearly rings true for all of these athletes who aren't about to go quietly into the twilight of their careers.