Articles
The GOOD Lunch: Black Bean Soup
For today's GOOD Lunch, we made a Black Bean Soup, and then undid all its healthiness with chocolate-covered cake pop (or two)!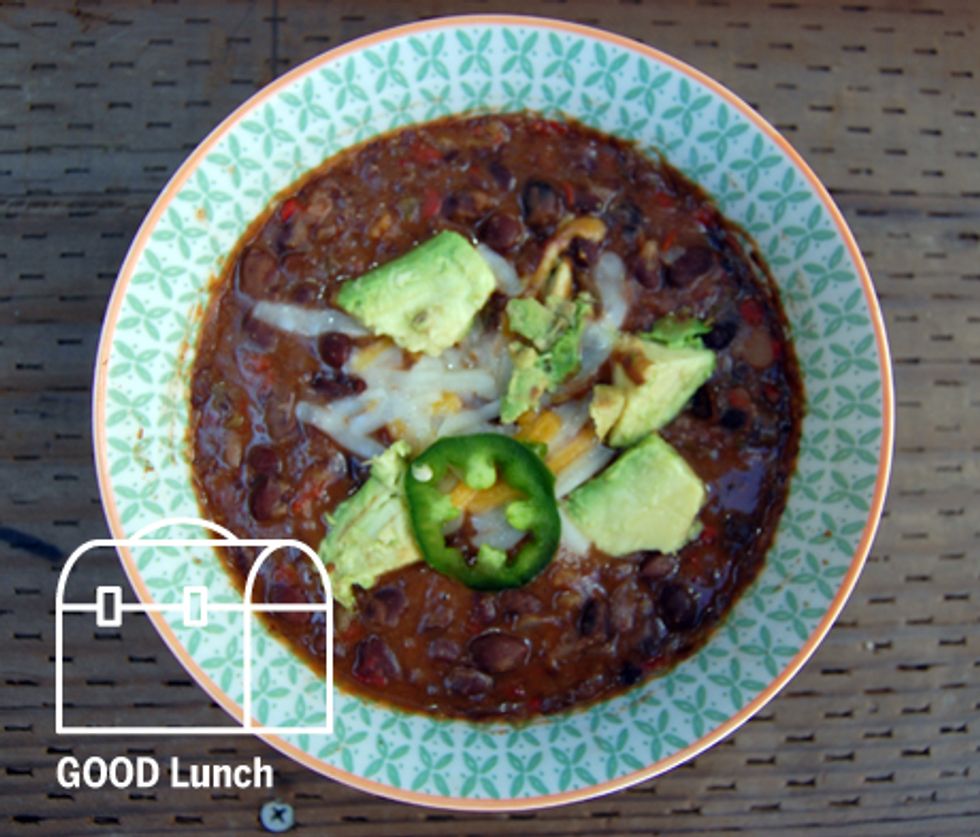 Today's GOOD Lunch soup was prepared by Amanda Ehrman and inspired by Smitten Kitchen's Black Bean Soup.

Black Bean Soup



The Ingredients:

Makes 8 servings

2 tablespoons olive oil
2 medium-sized red onions, chopped (I used a food processor)
2 medium-sized bell peppers, any color, chopped
4 garlic cloves, minced
4 teaspoons ground cumin
6 15-oz cans of black beans
3 jalapeño peppers, chopped
5 cups hot water (I just used very hot tap water)
2 tablespoons fresh lime juice
2-3 teaspoons coarse kosher salt
Ground black pepper to taste
Avocado, shredded cheese, and sour cream to top!

The Method:

• Heat olive oil in large skillet over medium-high heat.
• Add in onions bell peppers and sauté until beginning to brown, about eight minutes.
• Add garlic and cumin.
• Transfer mixture to 6-quart slow cooker, if you have one. I cooked it in a large soup pot and kept the heat to a simmer.
• Add beans and jalapeño peppers.
• Mix everything together and add 5 cups of hot water.
• Cover and cook on high until beans are very tender, about one hour.
• Transfer two cups bean mixture to blender; puree until smooth.
• Return puree to remaining soup in slow cooker.
• Stir in lime juice, salt, and pepper. Adjust seasonings to taste.
• Top with avocado, cheese, and sour cream and enjoy!

The Breakdown:

How did our soup rate in terms of taste, cost, and prep time?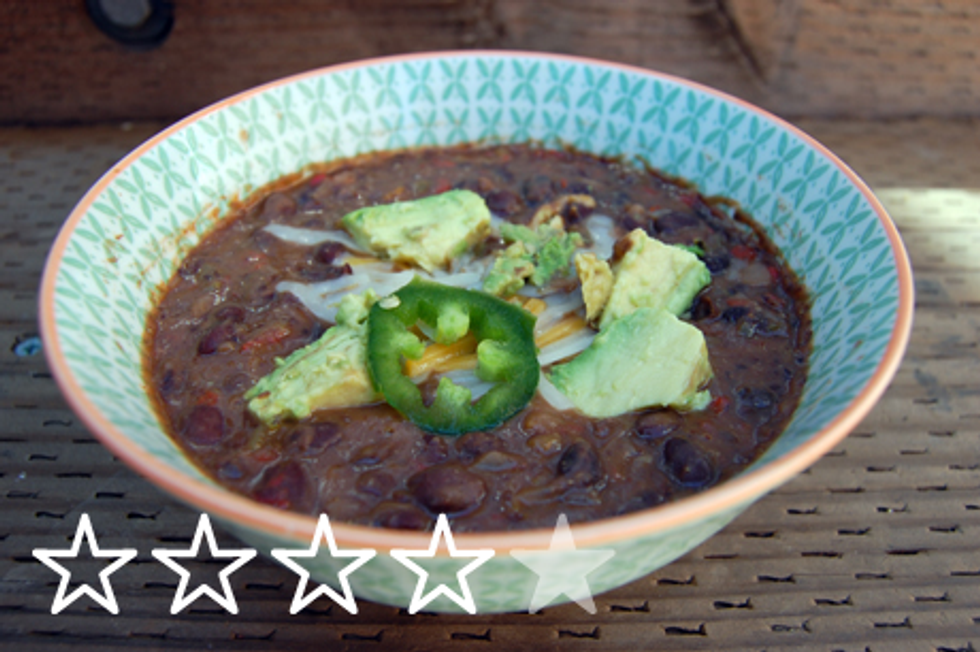 ---
\n
Cost
: $22 ($2.75 per serving)
Prep Time
: 1.5 hours
Taste
: 4 stars
Using canned beans instead of dried beans cuts the cooking time of this soup in half, and tastes just as fabulous. Cook it ahead of time and refrigerate the night before—the soup keeps great and even thickens a little bit (in a good way!) Add avocado and cheese to complete this Mexican fiesta in your mouth.
Although our GOOD Lunches are all kinds of healthy, we are only mere mortals, and sometimes we need dessert too.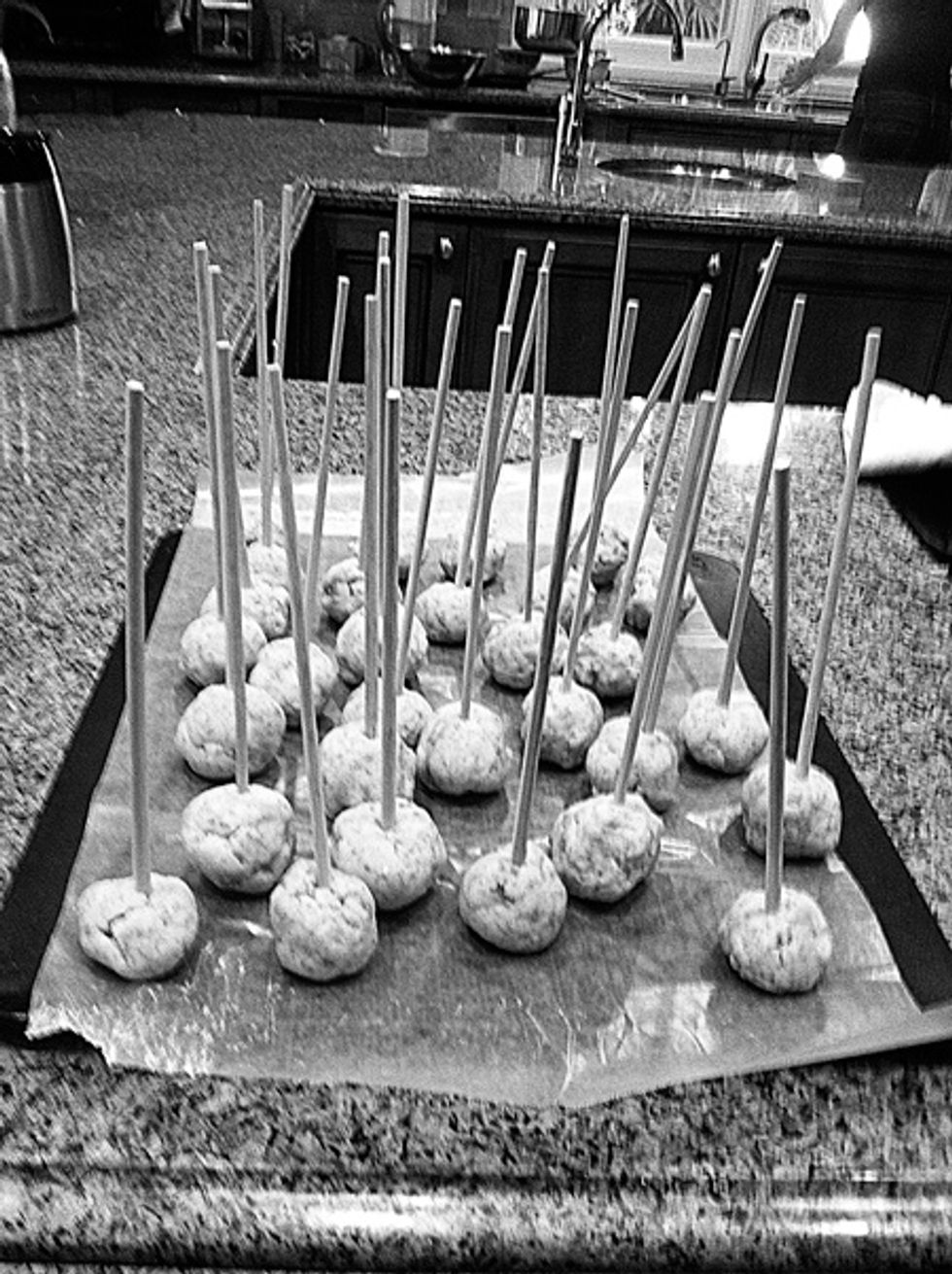 \n
Specifically: cake pops! We used
Bakarella's technique
, but made
Smitten Kitchen's from-scratch yellow cake recipe
rather than a box mix.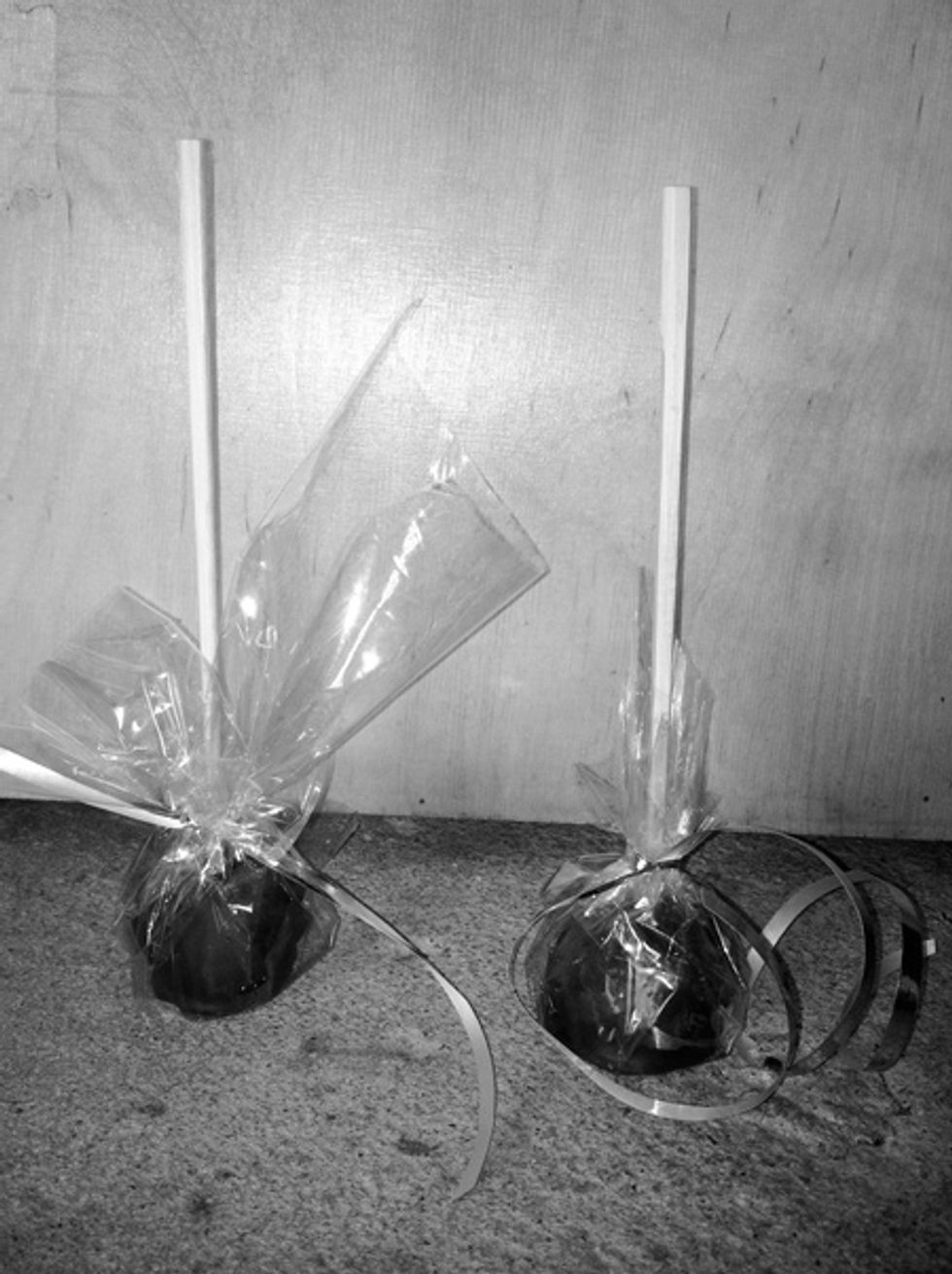 \n
Then we dipped the chilled cake balls in melted chocolate, rather than wax or candy coating. They took forever to make, but were unbelievably delicious. I guess it's a good thing they aren't too quick and easy, or else we'd be having them every lunchtime!
Every Tuesday and Thursday in 2011, the GOOD team is cooking and sharing a big bowl of healthy, vegetarian, seasonal soup or salad. This time last week we were enjoyed a 3.5 star Vegetarian Posole. Leave us a note in the comments if you have any suggestions for next week's soup—we'd appreciate any ideas.