Articles
After a long evening spent trying, and failing, to make an Indian Paneer Soup, we ended up with this quick, refreshing chilled melon dish.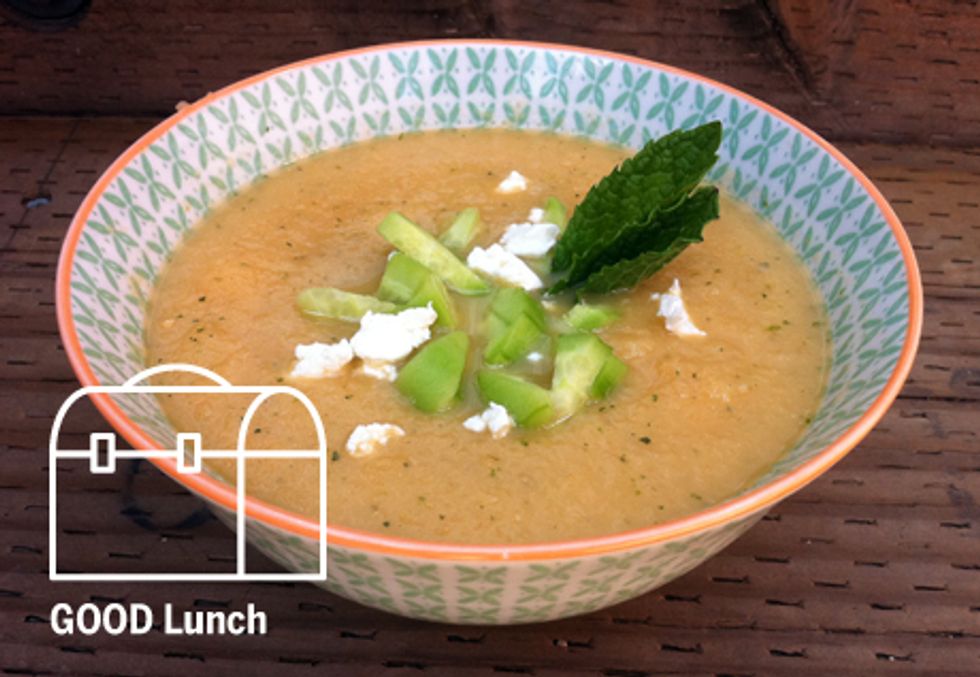 Today's GOOD Lunch
soup was prepared by Lisa Riggs and inspired by
Simple Bites
' Quick Chilled Cantaloupe Soup with Lime and Basil
Chilled Cantaloupe Soup
---
The Ingredients:
8 cups cubed melon
1/2 cup plain yogurt
1/2 tsp ground (powdered) ginger
Zest of one lime
Juice of 1.5 limes
1 tsp honey (optional; add more if you need a bit more sweetness)
2-3 mint leaves (optional, but highly recommended)
2-3 basil leaves
A pinch of kosher salt
2-3 Tbsp water if needed to thin the soup to desired consistency
Diced peeled cucumbers as a topping (optional extra crunch)










The Method:
• Combine all ingredients except water in a blender, and puree until smooth.
• Adjust consistency with water, if needed.
• Serve chilled, with cucumber bits if desired.
• The soup can keep up to three days in the fridge, but be sure to shake, whisk, or blend well before serving as it will separate when it sits.

The Breakdown:





How did our soup rate in terms of taste, cost, and prep time?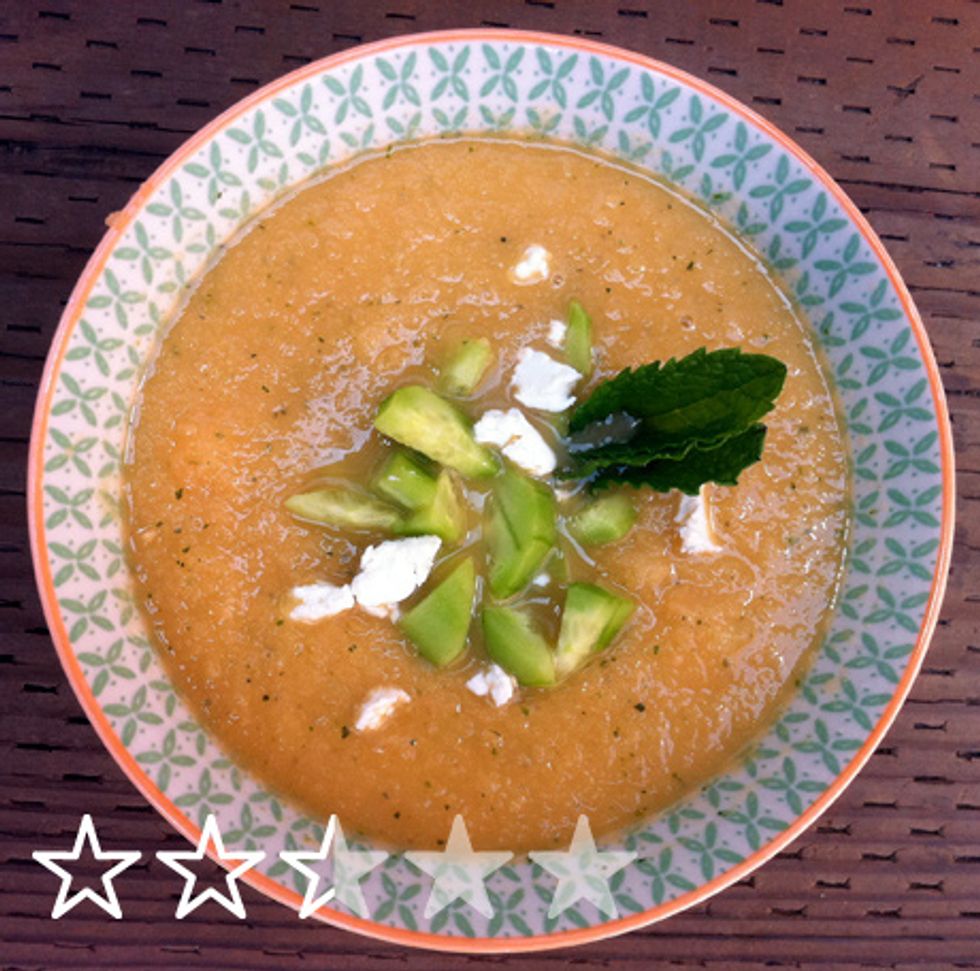 Cost: $15
Prep Time: 10 minutes
Taste: 2.5 stars
Nothing says summer's coming like a chilled cantaloupe soup! For such a water-based fruit, this chilled soup was entirely filling and refreshing. After a long evening spent trying, and failing, to make an Indian Paneer Soup (testing out new dishes, which sometimes means failed ones, is all part of the GOOD Lunch Experiment), this soup only took 10 minutes and had everyone lining up for seconds!

Every Tuesday and Thursday in 2011, the GOOD team is cooking and sharing a big bowl of healthy, vegetarian, seasonal soup or salad. This time last week we were enjoying West African Peanut Soup.