Articles
The GOOD Lunch: Really Easy Lentil Soup
Today's GOOD Lunch soup is our easiest and cheapest yet. It doesn't taste too bad, either.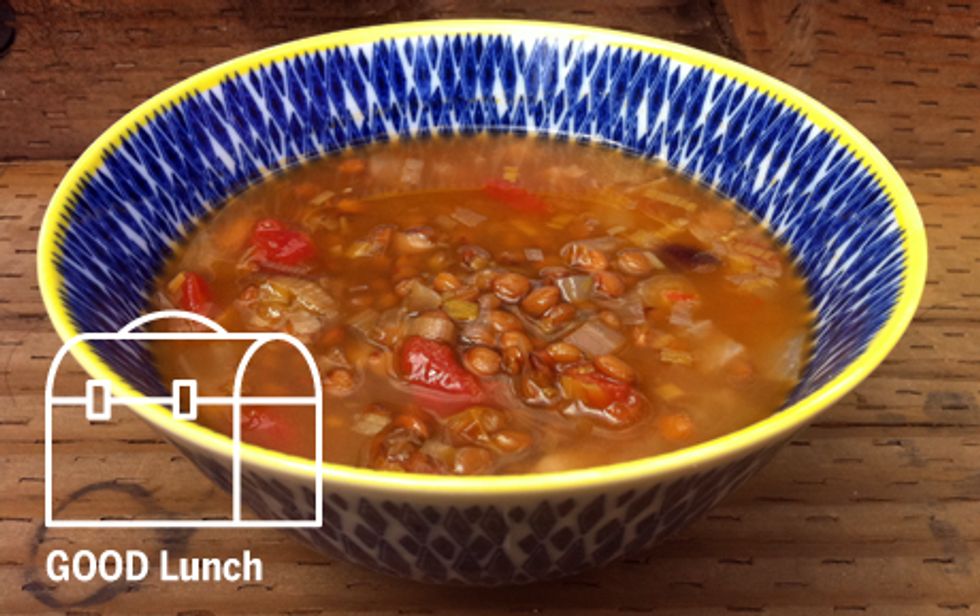 Today's
GOOD Lunch
soup was prepared by Isis Krause and adapted from Giada De Laurentiis'
Lentil Soup.
Really Easy Lentil Soup
---
The Ingredients:
Makes 12 servings
2 tablespoons olive oil
1 large red or yellow onion, chopped
3 leeks, sliced thinly
3 cloves garlic, minced
1 pound lentils, rinsed
1 14-oz can chopped tomatoes
2 quarts vegetable broth
1 bay leaf
2 teaspoons salt and pepper








The Method:
• Saute onions, leeks, and garlic in olive oil till translucent.
• Add chopped tomatoes, bay leaf, salt and pepper and stir well.
• Add rinsed lentils and and vegetable broth and simmer till lentils are soft, about 30 minutes. Keep checking lentils till they are done.
• Season with additional salt and pepper to taste.



The Breakdown:
How did our soup rate in terms of taste, cost, and prep time?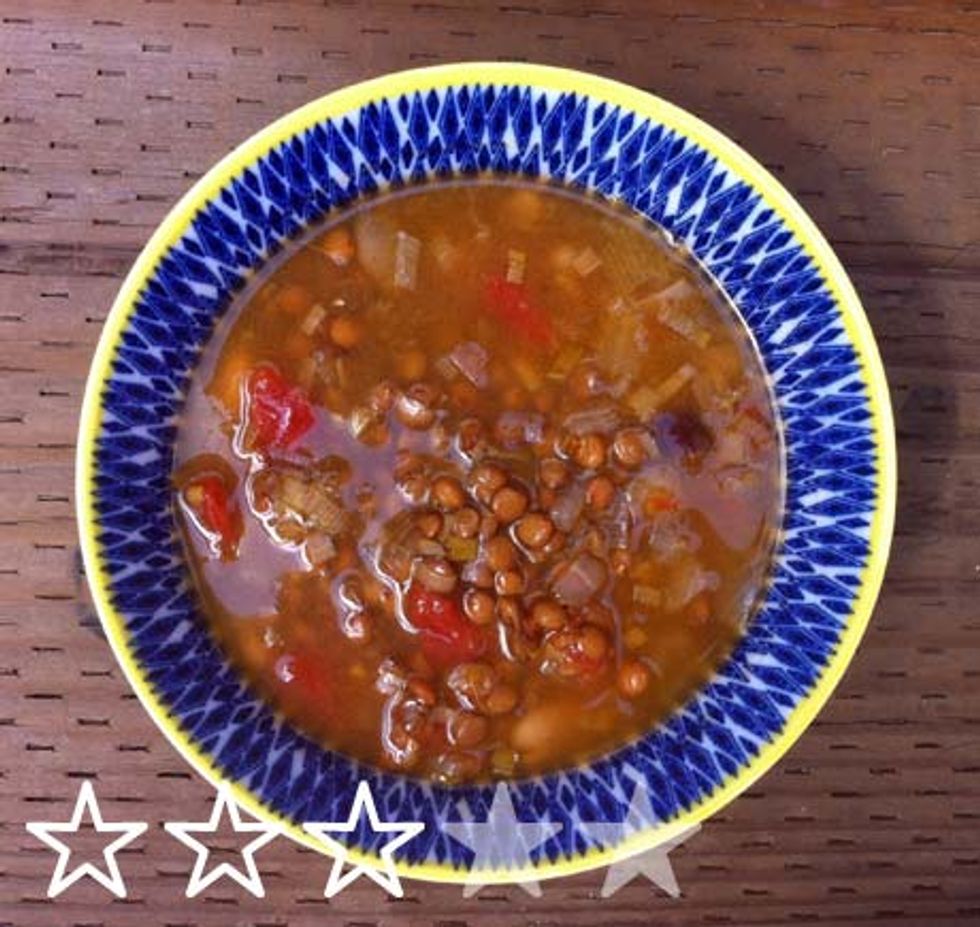 Cost: $12 ($1.00 per serving)
Prep Time: 40 minutes (but during 30 of them, you are just checking the lentils occasionally)
Taste: 3 stars. This soul-satisfying hearty and healthy soup is perfect for the rainy weather we've been having (yes, it does rain in Los Angeles occasionally, we're sad to say). Most of the ingredients we had in the pantry, and you can easily adapt the ingredients to whatever you have on hand. Toast some bread to dip into the soup!


Every Tuesday and Thursday in 2011, the GOOD team is cooking and sharing a big bowl of healthy, vegetarian, seasonal soup or salad. This time last week we were enjoyed a 4 star Black Bean Soup and some ridiculously delicious homemade cake pops. Leave us a note in the comments if you have any suggestions for next week's soup—we'd appreciate any ideas.