Articles
12-year-old Girl Runs Make-shift School for Village Children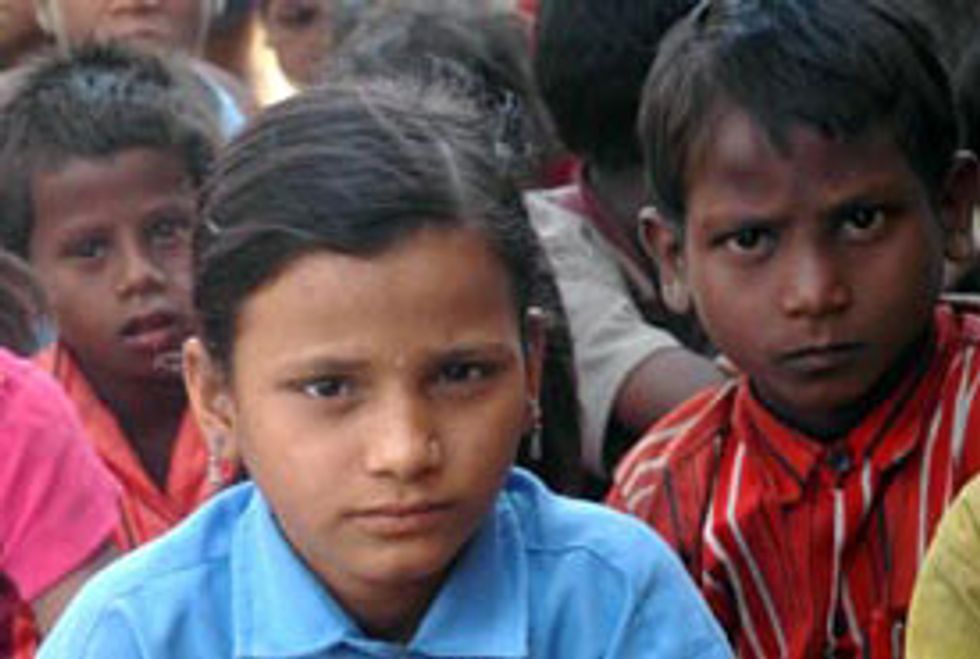 ---
From the
Times of London
comes a feel-good story to kick off a week: In one of
India
's poorest states, a 12-year-old girl has taken it upon herself to share the knowledge she receives at school with 50 kids in her village.
Before and after Bharti Kumari goes to school everyday (from 10 a.m. to 3 p.m. in a neighboring village), she offers English, Hindi, and math lessons to her neighbors—most of whom do not go to school, so they can help their parents earn a living. Infrastructure is also a problem, as Maoist rebels have destroyed a lot of the schools nearby Kumari's village.
Earlier this month, the Indian government's
Right of Children to Free and Compulsory Education Act
went into effect. More than 10 million school-age children in India do not regularly attend school.
Photo via. (Hat tip to Neatorama)