Articles
A City Education: When Students Give Back to the Community
A City Year New York corps member shares how students raised money for their community.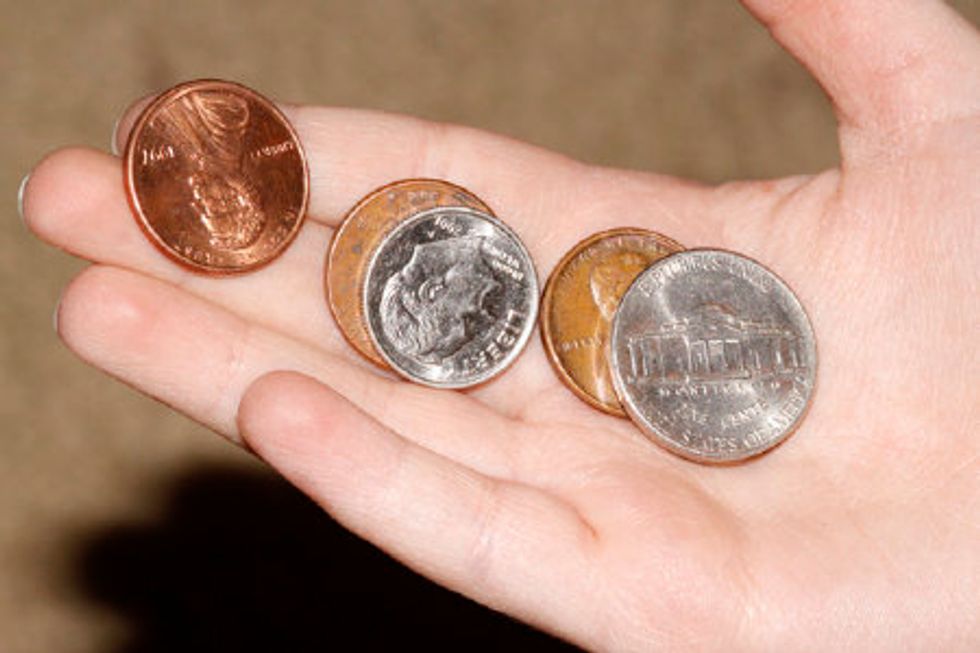 ---
\n
In our
A City Education
series, two City Year corps members share their experiences working as tutors and mentors in schools in hopes of closing the achievement gap and ending the dropout crisis.
In college, my roommates and I dumped any loose change from our pockets and wallets into a communal piggy bank. By the end of the school year, we'd gathered enough for food during finals week. It was a nice treat considering we rarely stopped to think about how a few cents here and there could really add up to something.
The 330 students I work with as a City Year corps member at P.S. 50 in East Harlem, New York, have set a much higher bar. They spent the month of November collecting change for their community as part of the annual Penny Harvest, a service learning project run by City Year and the nonprofit Common Cents.
I often tell people that just because my students have a higher risk of dropping out of school, that doesn't mean they don't have a desire to be active citizens and make a difference in their community. And the kids proved me right, really getting into the effort. They performed original songs about Penny Harvest over the P.A. system in order to generate awareness among their peers. A fifth grader I work with was concerned that there weren't enough signs around the school letting people know about Penny Harvest, so she took it upon herself to draw her own as an example.
Their enthusiasm was evidence that students in this community—many of whom come from low-income backgrounds—aren't thinking only about their own lack of resources. Instead, they're socially aware, recognizing that there are people around them who need help.
While the collection period for Penny Harvest closed at the end November, allocating the funds raised is a year-long process. A team of fourth- through eighth-grade students was selected to be the voice of the student body. Throughout the year, they'll learn more about various community issues and (with the vision of the student population in mind), they'll choose an organization to donate the money. I was part of a grant allocation committee in college, and it was hard work for a 20-year-old, so I've been impressed by this student panel's ability to take on such a big project.
In the literacy intervention and enrichment activities I do with seventh-grade students, we read news articles about people doing good works throughout the world. I've enjoyed the discussions about what it means to be a role model and a hero, but it's clear that my students don't need to look beyond the halls of our own school to see a commitment to service in action. Through their involvement with Penny Harvest, they are making a difference and becoming heroes themselves.
Photo via (cc) Flickr user Dottie Mae