Articles
A Sorry Sight: The U.S. Pavilion at World Expo 2010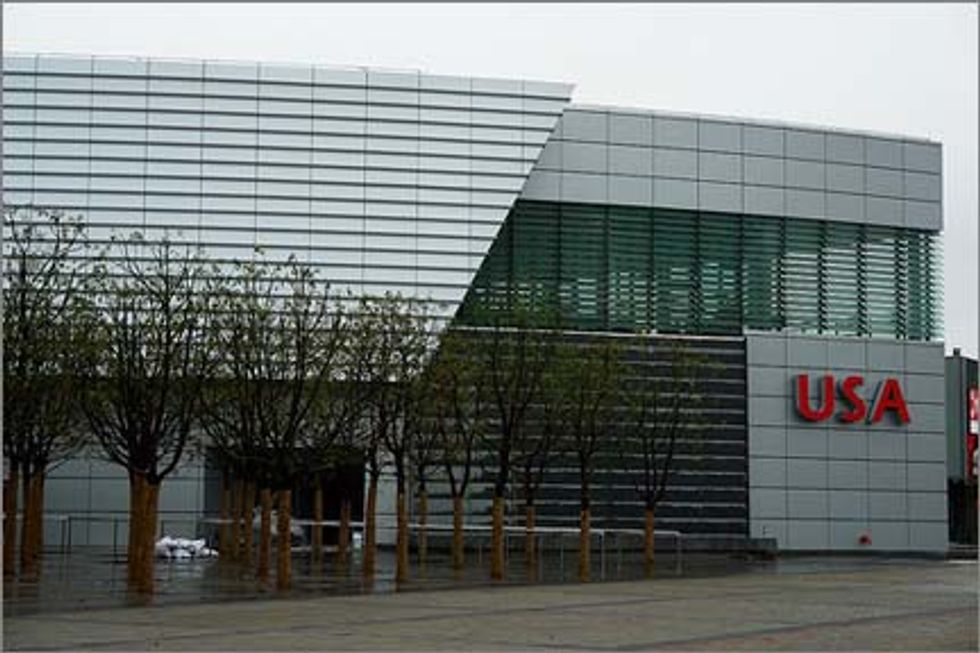 ---
The 2010 World Expo in Shanghai might be met with middling interest by most Americans, but it's a big deal in the rest of the world. While China and other participating countries pulled out all the stops to promote their country's name, largely through public funding, the U.S. went corporate for their flashy presentation and uninventive pavilion design.
Planetizen
has the twisty backstory on the dismal U.S. Pavilion. Apparently, the missed opportunity at public diplomacy was a result of outsourcing the handling of the event to the private sector:
The Bush Administration devised the policy in 2006. To cover for this historic, first-time decision not to seek a Congressional appropriation to pay for a U.S. Pavilion at a major World Expo, the Administration began disseminating a Big Lie: that a law on the books prevented public funding. For the next two years, a careless press repeated this untruth, thus making privatization seem inevitable.
\n
Read more on the $85-million pavilion concept, Secretary of State Clinton's attempt to court corporate sponsors, and the international reception to the U.S. Pavilion at
Planetizen
. (While you're at it, keep an image of the bland U.S. Pavilion in mind and try not to weep while looking at Austria's
awesome futuristic design
or the
low-carbon designs of other pavilions
.)
Photo (cc) by qiaomeng via Planetizen
\n