Articles
America's Most Harmful Drinks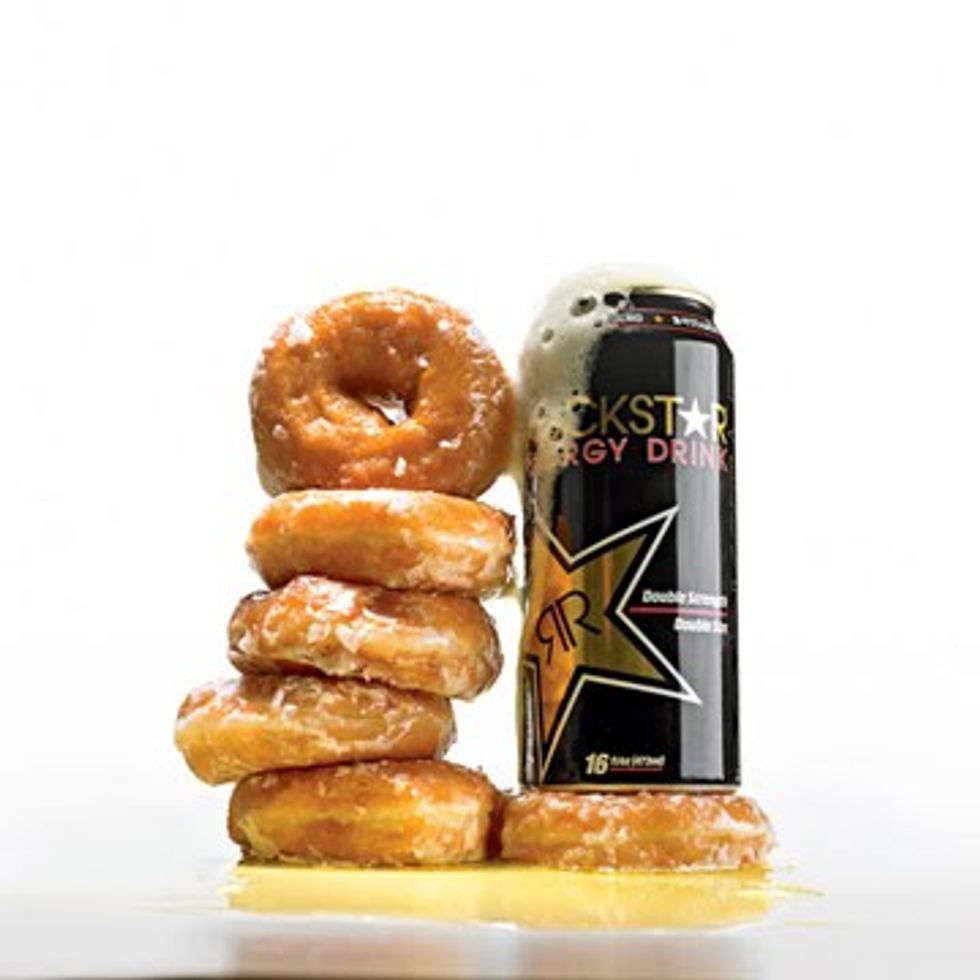 ---
From the mildly revolting department comes
this fun post at World of Mysteries
, in which unhealthy beverages are situated beside gut busting deserts with comparable sugar counts. They're you'll find the 20 most harmful drinks in America.
For instance, if you drink one Rock Star, you're filling your belly with the same amount of sugar (62 grams) as you'll find in six Krispy Kreme doughnuts. Granted, the Rock Star has zero grams of fat (not the case with the donuts), but still. But still!
The absolute worst beverage: The Cold Stone PB&C (I'm going out on a limb and guessing that stands for peanut butter and chocolate), which crams 2,010 calories, 131 grams of fat, and 153 grams of sugars into 24 (probably delicious) ounces. It has the same saturated fat content as 68 strips of bacon. Although it's clearly the least healthy (by a country mile), it's not the most disingenous. Far more problematic are the products like Snapple's Antioxidant Water, which contains the word "antioxidant" and so seems healthy, but also holds as much sugar as two Good Humor Chocolat Éclair bars.
Via Clay Larsen (thanks, Zach)