Articles
Annie Leonard's New Story of Stuff-like Series for Kids
The Story of Stuff treatment is applied to garbage, biodiversity, and...frogs. We bet you can't watch without smiling.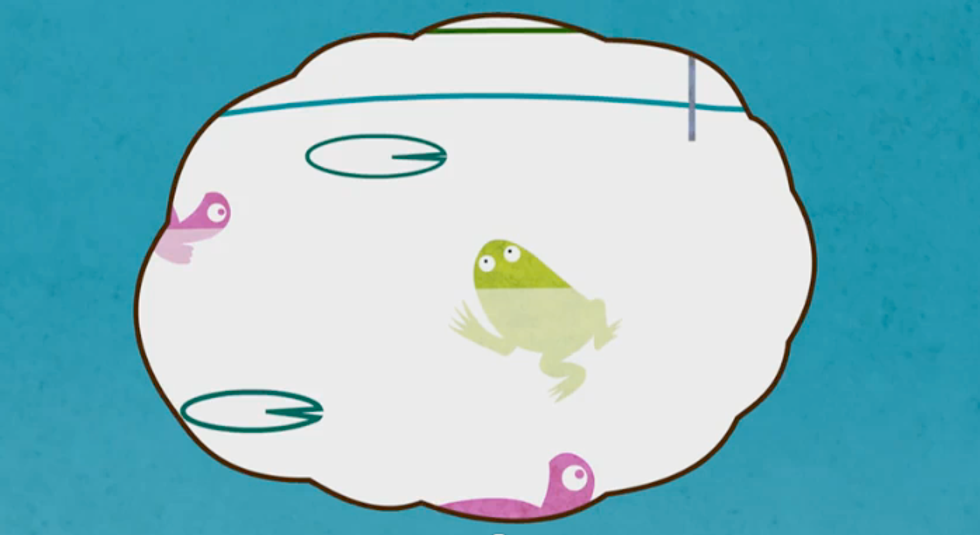 The excellent Annie Leonard, who followed up her super-viral
Story of Stuff
with
The Story of Cosmetics
,
The Story of Bottle Water
, and
The Story of Cap and Trade
has now applied her formula to educate kids. The
new PBS series
about sustainability tackles, in eight parts, things close to kids' lives, like juice boxes, garbage, electronics, paper waste, Velcro, orange juice, frogs, and (aww) happiness.
The series is called Loop Scoops, and it's awesome, even for big kids. Try watching them (below) without smiling.
---
About week's worth of garbage:
[youtube]http://www.youtube.com/watch?v=5c5cnM_TdHw
About frogs, pets, and biodiversity:
[youtube]http://www.youtube.com/watch?v=gMZerTyvyMs&feature=channel
About how you can't buy happiness:
[youtube]http://www.youtube.com/watch?v=t-otqBgCYyc