Articles
Are These the World's Smallest Restaurants?
Look at these remarkable restaurants tucked underneath staircases in Korea.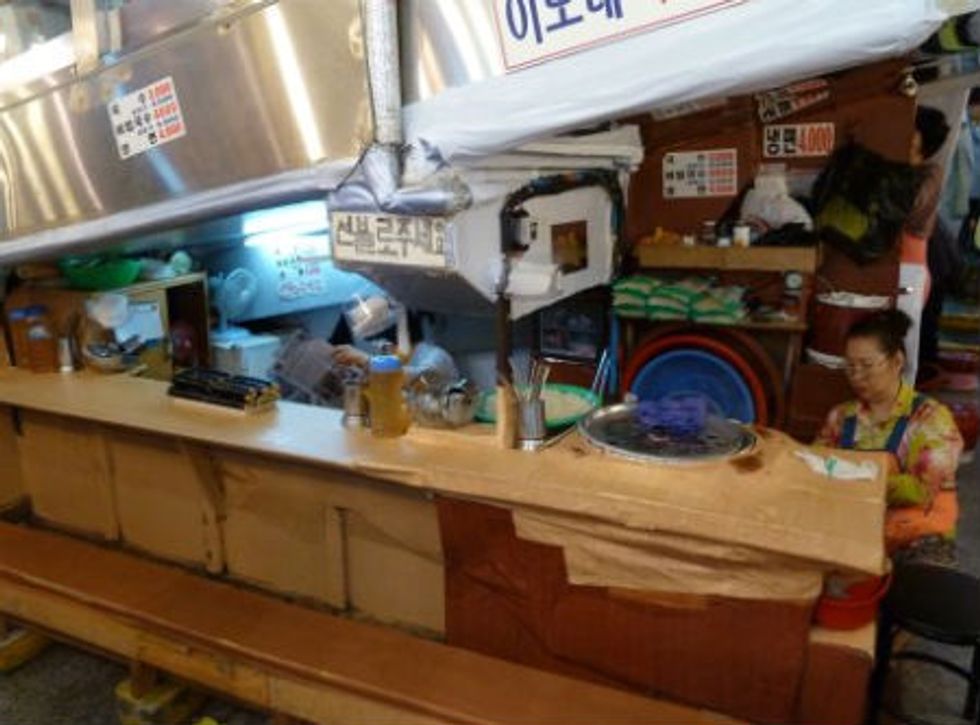 Solo per Due
—"Just for Two"—in Vacone, Italy, bills itself as being the world's smallest restaurant, as it takes only one dinner reservation for one couple per evening. But despite being only for two, that restaurant sits on an expansive estate that once belonged to an Italian poet. In our estimation,
these eateries
in Korea have to be some of the world's smallest restaurants, if not
the
smallest.
Situated under staircases in shopping centers, these tiny food bars highlight two important things: 1. The space issues cramped Asian nations face and 2. A remarkable resilience and ingenuity in the face of challenging environments. Many Americans store their old sweaters under their stairs. Koreans sometimes prepare and consume meals there.
---
Petite bon appetit.