Articles
Banksy Gets Erased: Should Some Street Art Be Preserved?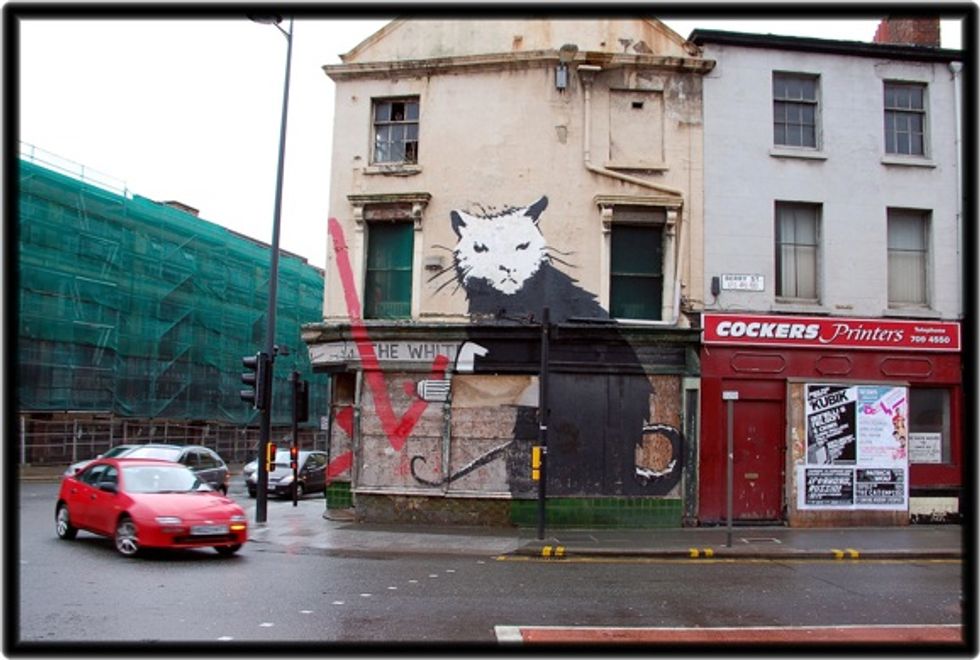 ---
I just read the following over at
Boing Boing
:

A team of street cleaners in Melbourne unknowingly painted over a Banksy stencil of a rat while cleaning up garbage in a graffitied alley. A similar incident happened in London last September, which makes me think someone should do something to protect high-value street art from accidents like these.

That's an interesting question, and probably worth asking, but don't most street artists create work their knowing that each piece will not only decay, but eventually disappear, sometimes almost immediately. It seems that ephemerality is central to the medium, and that an awareness of a work's impending destruction would help to shape the work itself.
What do you think, should some street art be preserved?
Photo—of a Banksy in Liverpool, England—(cc) by Flickr user Paul Stevenson