Articles
Behold the Gorgeous Solar Farms of Le Mées, France
Forget about carbon, solar farms are also just really nice to look at.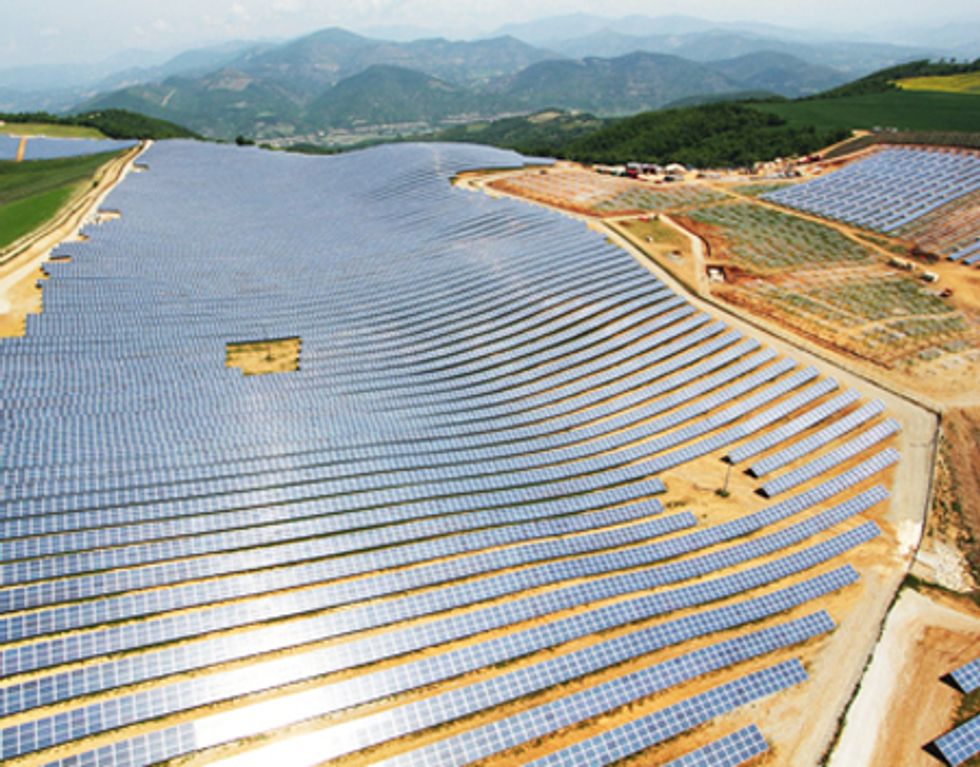 The energy company Efinity opened two new solar-power farms in Le Mées in north-central France this month. They're huge. Together they occupy 89 acres, generating enough electricity for 9,000 families. They were also designed with the landscape in mind. The panels were installed without concrete foundations, which means when their 20-year lifespan is over and they're removed, there will be healthy land left behind, and grasses are being planted so sheep can graze among them.
---
But what's most remarkable about these solar farms is that they're really aesthetically pleasing. Set on the rolling hills, they look like some sort of Frank Gehry installation. Carbon aside, they're just much nicer to look at than a coal plant.