Articles
Beware: Bed Bugs Are Now in the Schools
Thanks to cozy nooks and crannies in bags and jackets, the nightmarish pest is hitching a ride to a school near you.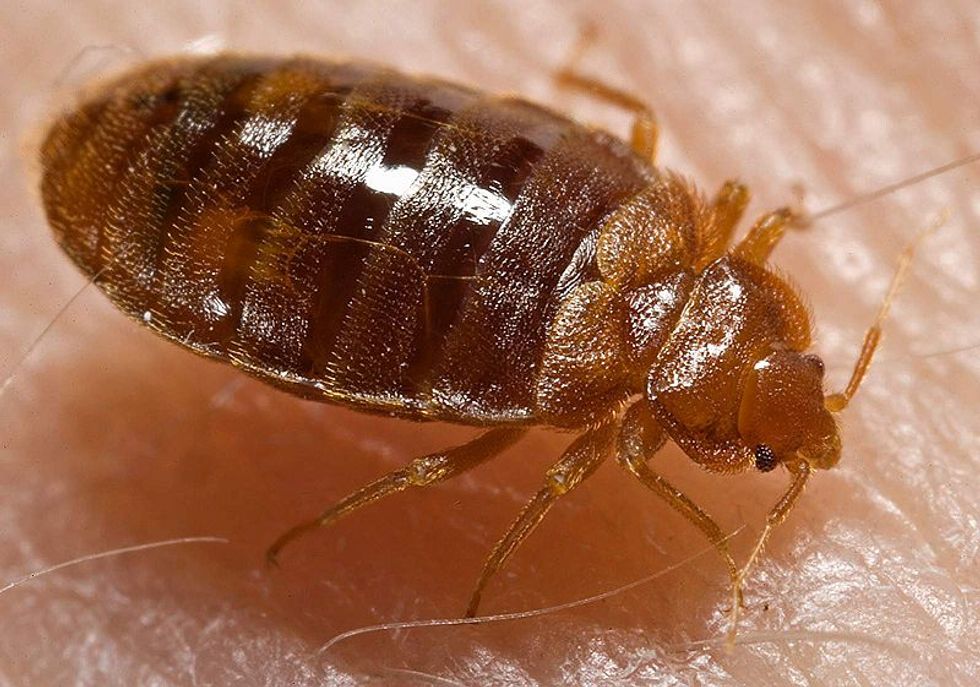 As if our nation's schools need yet another problem to deal with, here comes the drama of bedbug infestations. Yes, the nightmarish little pests are showing up in schools at such great rates that at the Environmental Protection Agency's
second National Bedbug Summit
, there was a presentation about what policies schools should have when an infestation happens.
In most instances, the bugs are hopping onto bags, backpacks, and jackets at home and hitching rides to school with unknowing students. When kids put their bags and coats into common closets, the bugs are able to spread and go home with new hosts. And, although bedbugs don't discriminate according to bank account size, the problem is hitting low-income schools especially hard because cash strapped families simply don't have the financial resources to pay for pricey exterminators. Some schools are now seeing the same kids showing up with bedbugs over and over again.
---
So, how bad is the problem? New York City is known for being a bedbug hotbed, and last year the city's public schools reported 1,019 confirmed bedbug sightings. This school year has the district on pace to triple those numbers. But, the infestations aren't just limited to Gotham. In Cincinnati, Ohio, bedbugs have become such a problem in schools that the district's environmental health and safety coordinator, Cynthia M. Eghbalnia, told Education Week that as a precaution, students have to "put their backpacks and coats in plastic bags. Then it becomes standard practice, and nobody's singled out."
Although there are no easy solutions to dealing with bedbugs, Dale Kemery, a spokesman for the EPA, says that at the very least, "Schools should be aware of the problem and have procedures in place." That way when a bedbug problem crops up—and clearly, it's going to—it can at least be dealt with swiftly.
photo by CDC/ Harvard University Piotr Naskrecki via Wikimedia Commons