Articles
Big Ideas from TED 2011: Attendees Weigh in on the New Middle East
From messages of bountiful optimism to warnings about the work let to come, what the TEDsters most intimately familiar with the Middle East think.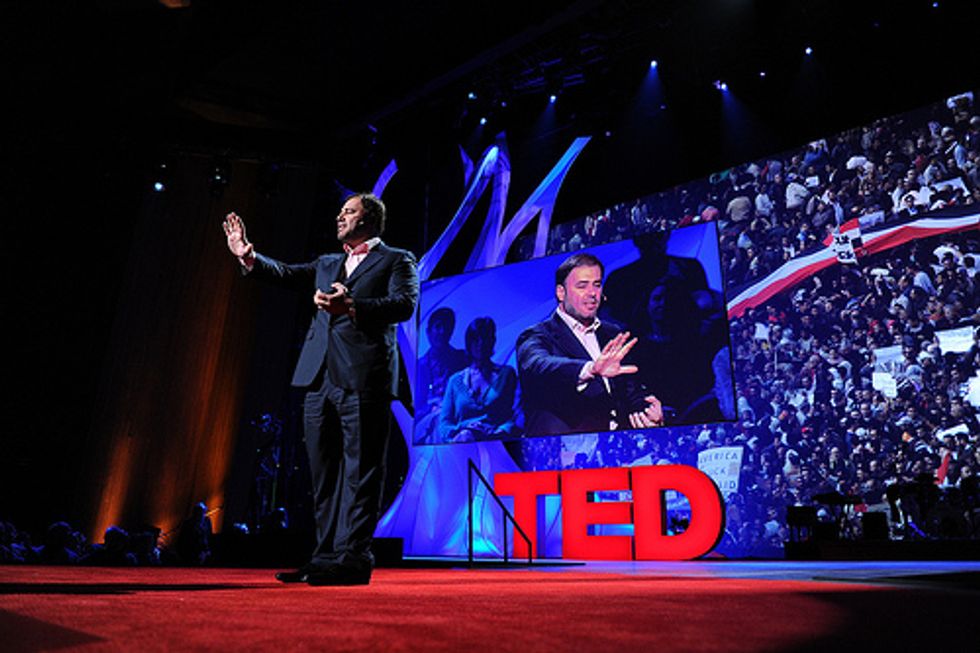 Most of the time, when people talk about changing the world, it's either marketing, aspiration, or both. But during last few months in the Middle East, world-changing talk has been made manifest. In countries like Tunisia and Egypt, a generation has awoken from its uncomfortable slumber to cast off tyranny in hope of a better future.
---
At this year's TED conference in Long Beach, the Middle East loomed large in the minds of attendees and speakers alike. TED Fellows such as Esra'a Al Shafei and Yara Shaban work on issues of education, access, and rights in the Middle East. TED speakers who touched on the region included U.S. General Stanley McChrystal and late additions to the program Wael Ghonim (the ex-Googler who helped instigate the Egyptian revolution) and Wadah Khanfar, Director General of Al Jazeera. Across this cohort, there were many '"big ideas."
On the Importance of Presence: Wadah Khanfar talked about receiving emotional calls from protestors in Egypt's Tahrir (or "Liberation") Square, begging Al Jazeera to stay because they feared that if the world weren't watching, they would be slaughtered, and the role media played in enabling the will of the people to flourish.
On the Hero-less Revolution: Wael Ghonim, speaking at a special TEDxCairo event the night before, talked about how the Egyptian revolution was remarkable because no one and everyone was the leader, and no one and everyone was the hero.
On the Biggest Losers in the Revolutions: When asked by session host and TED Community Manager Tom Rielly about what he thought about the political tidal wave in the Middle East, General Stanley McChrystal—a former commander in Afghanistan—said that the biggest losers are the terrorists and extremists who have a much harder time recruiting when people have legitimate avenues to express their believes.
On the Work Yet to Come: Esra'a Al Shafei, founder of MideastYouth.com, urged fellow TEDsters to recognize just how much work there was to be done to ensure that everyone in the Middle East had the ability to enjoy the fruits of the newly won freedom.
Photo: Wadah Khanfar, Media executive, in Session 1: Monumental, on Tuesday, March 1, 2011, at TED2011, in Long Beach, California. Credit: James Duncan Davidson / TED