Articles
Breaking Bread: Panera's Pay-What-You-Want Model Is Thriving
The Panera CEO reports that his free cafés are thriving in spite of naysaying and a horrible economy.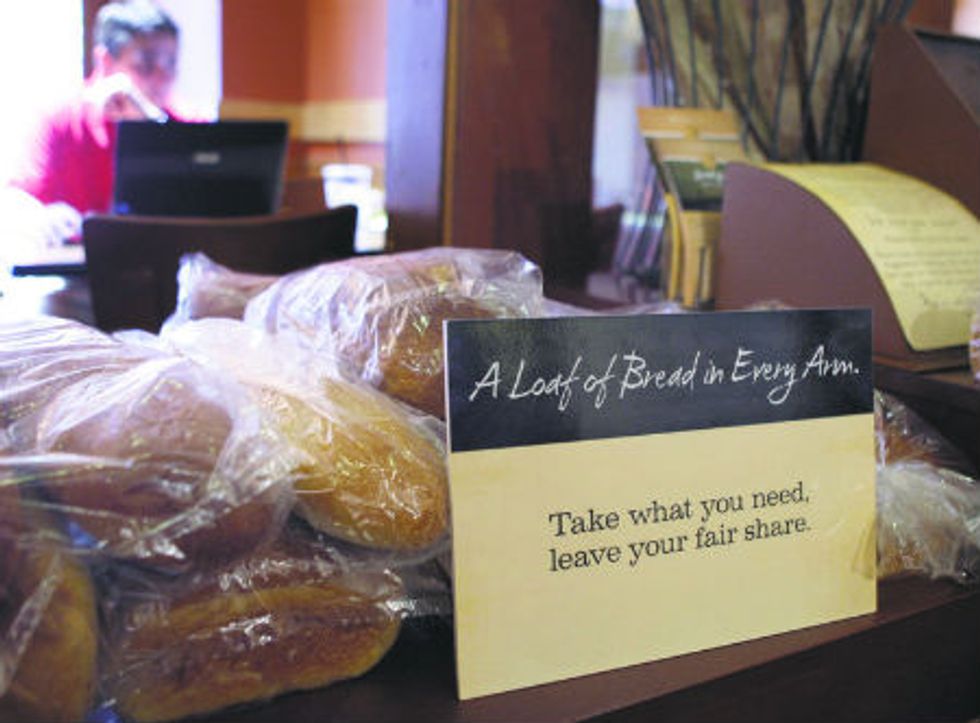 Panera CEO Ronald Shaich opened up the first nonprofit branch of his 1,400-plus location restaurant chain in Clayton, Missouri, in 2010. At the time some thought his pay-what-you-want model, in which customers could simply take free food if they needed it, would be a disaster, especially in the midst of America's hardest economy in decades. Early indications, however, were that Shaich's idea, officially called the Panera Cares Community Café, might succeed. Now, one year later, people are certain: The free Panera is a hit.
---
Speaking at last week's Sustainable Brands conference, Shaich said about 20 percent of his free café's customers leave more money than the suggested donation, while 20 percent pay less. What's more, some of the people who can't afford to pay for their meals have volunteered to work at the restaurant, thus helping cut costs in the only way they can. The Clayton location was working out so well, in fact, that there are already two more pay-what-you-can Paneras in the United States, one in Dearborn, Michigan, and one in Portland, Oregon. Shaich says he'd like to begin opening up one per quarter from here on out.
The key to his success, says Shaich, was opening shops in diverse communities in which richer people could help defray the costs for their poorer neighbors. He also replaced cashiers with donation boxes so nobody would feel ashamed for being too generous or needy. The result is socialism that really works, not to mention a lot of families who didn't have to go without food when they needed it most.