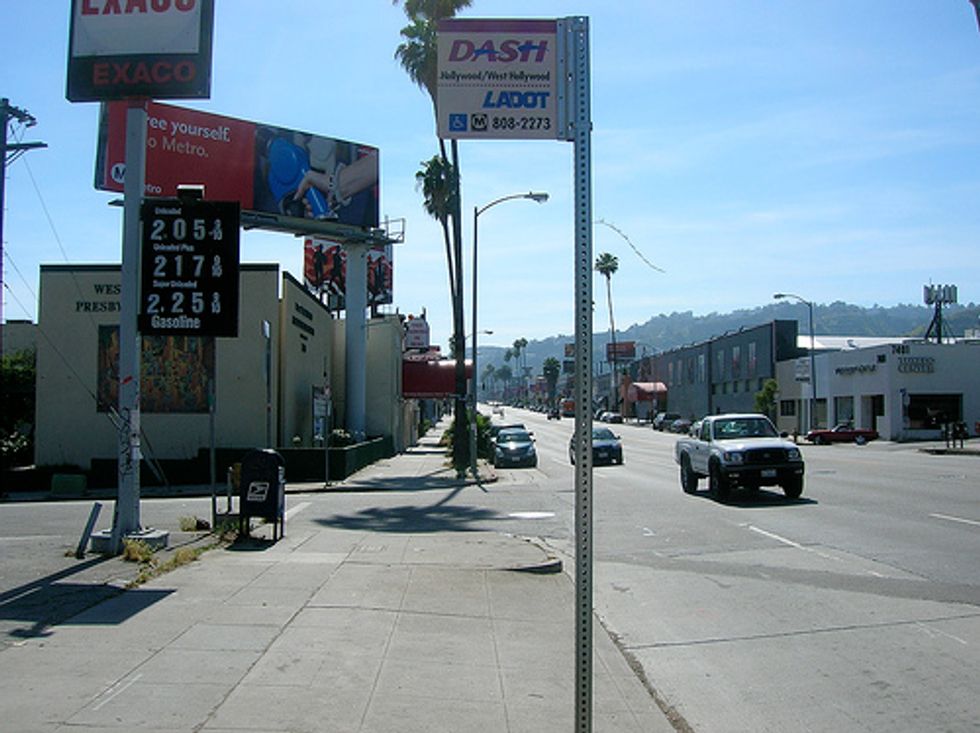 ---
Here's a nice bit of news for those who care about reducing fossil fuel consumption:
Californians are buying less gas
. The news is especially great when we consider that we're talking about a state with roughly 23 million licensed drivers-meaning that a little decline can go a long way.
From the Los Angeles Times
:
California gasoline consumption for the first 10 months of 2009 fell 1.3% compared to the same period in 2008, according to the California State Board of Equalization, which tracks the statistics to monitor how much excise taxes the state will collect.Gasoline consumption also fell in October, the last month for which statistics are available, to about 1.246 billion gallons from 1.251 billion gallons in October of 2008. That 0.4% decline ended a five-month period in which filling up at California pumps had either increased slightly or remained flat.But the long-term trend in California has been a steady drop in taxable gasoline consumption since 2005, when it peaked at more than 15.9 billion gallons, according to Board of Equalization statistics. Consumption fell by about 900 million gallons in 2008, and 2009 was on pace to set another slight decline.
Diesel consumption is also dropping, and sharply. Let's hope this trend continues.
Photo (cc) by Flickr user FredCamino.