Articles
Coming to Someone's Backyard: Cape Wind Finally Approved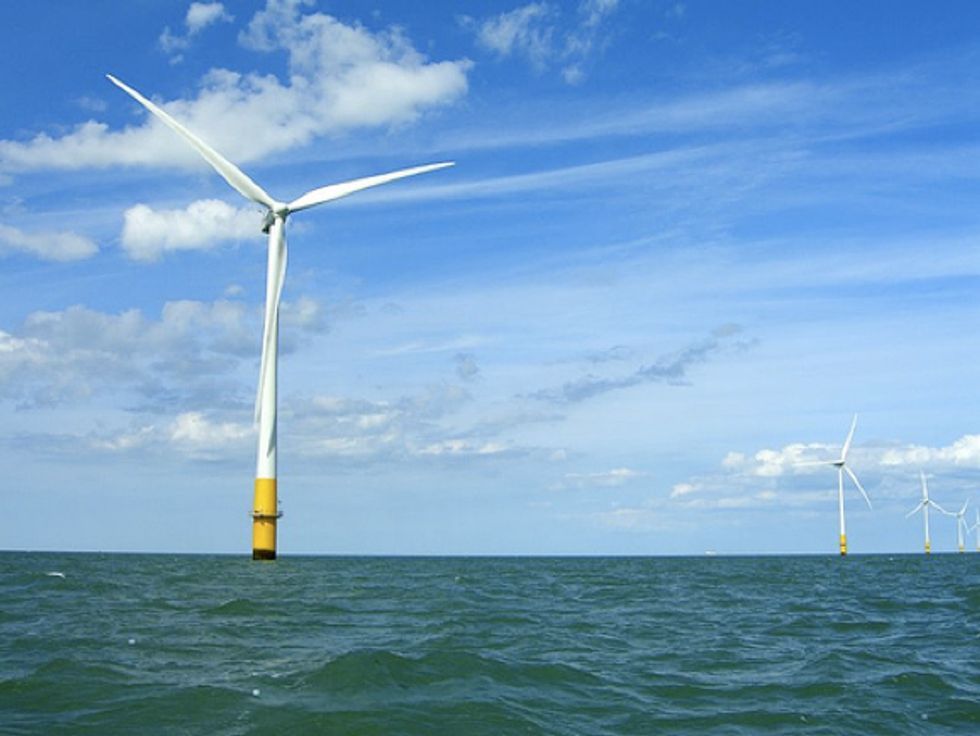 ---
Coming to Nantucket Sound
The mother of all
NIMBY
battles has come to resolution. For nine long years, the Battle of Cape Wind has raged on—often pitting environmentalists against environmentalists—but today Interior Secretary Ken Salazar announced that
there will be turbines
. It will be the nation's first offshore wind farm but not, according to Salazar, the last. "This will be the first of many projects up and down the Atlantic coast," he said.
The 130-turbine farm would,
according to The New York Times
, "lie in Nantucket Sound, about five miles from the nearest shoreline, and cover 24 square miles, roughly the size of Manhattan. The tip of the highest blade of each turbine would reach 440 feet above the water.
Cape Wind has been best known for the high profile debate it has roused between high profile supporters and critics. As Andrew
pointed out a couple months back
, the Kennedy clan (who do have a nice view of the Sound from their compound) have spoken out against the project. Bobby Kennedy Jr., whose credentials as an environmentalist and climate advocate are well earned, has been perhaps the most vocal critic, once penning a
New York Times op-ed
saying that Nantucket Sound, like Yosemite National Park, is one of those places that "should be off limits to any sort of industrial development." He did say that if it were moved a few more miles offshore, he'd support not only these 130 turbines but "thousands of windmills."
Kennedy's suggestions immediately drew lots of heat from other environmentalists, including a
public letter
from 150 climate and environmental activists—such as Ross Gelbspan, Bill McKibben, and Billy Parish—begging that he reconsider his position. "Nothing threatens the Earth's most special places more than global warming," the letter read. "The changes being wrought by our warming of the atmosphere are melting the Arctic tundra, overheating the Amazon rainforest, and heating the oceans. We are, simply put, in a state of ecological emergency. Constructing windmills six miles from Cape Cod, where they will be visible as half-inch dots on the horizon is the least that we can do."
Supporters of Cape Wind have long held that the project will serve as both a model and springboard for other offshore wind development around the country. We'll finally find out if that's true.


Photo

( cc ) by Flickr user phault