Articles
Convention Coverage, Page 6-Style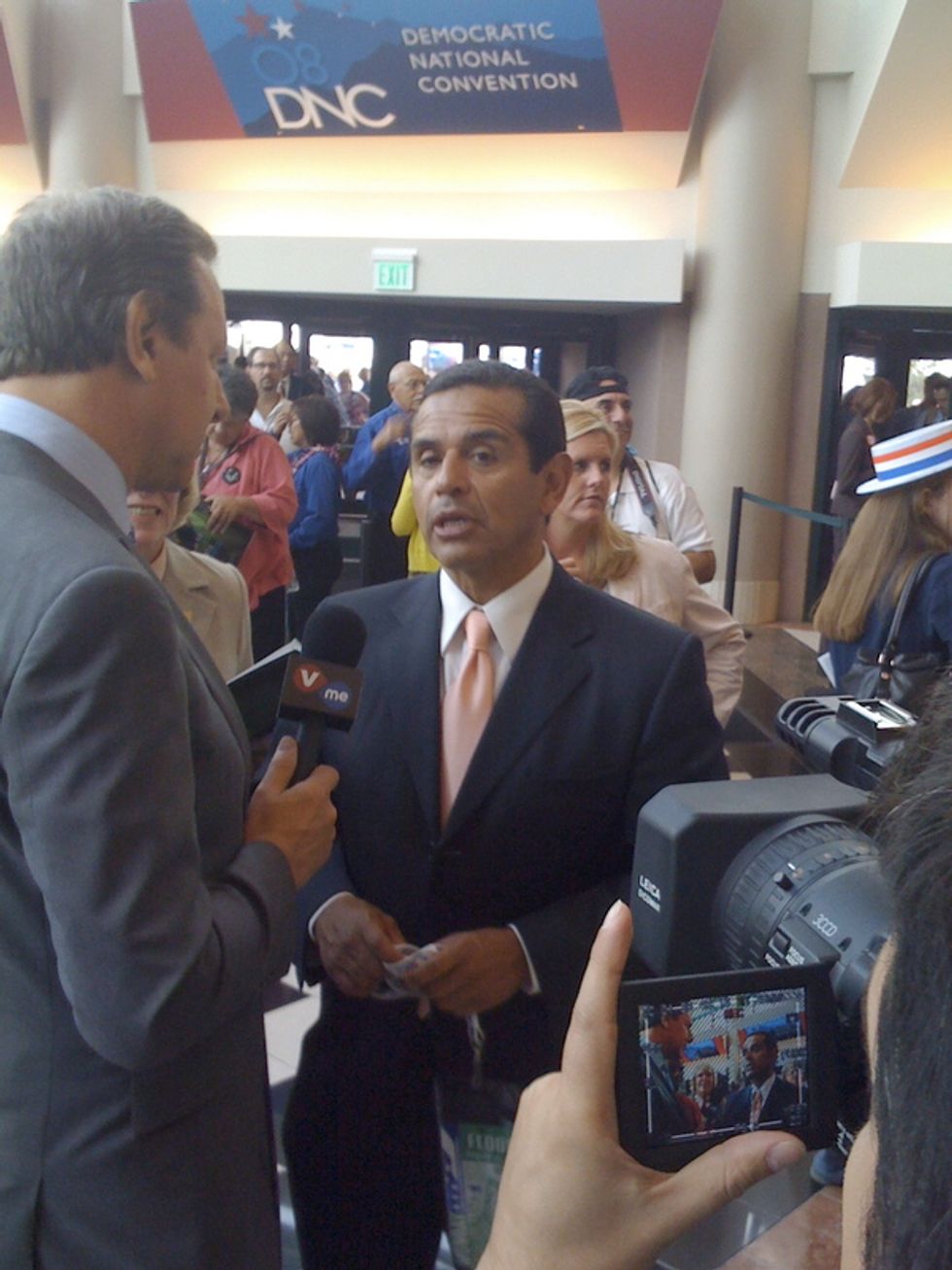 ---
For the celebrity-minded among you, here is a recap of the famous people sighted at the convention so far. It's a pretty sorry list. Guess we're not getting into the good parties. Yet.
Politicians:
Missouri Senator Claire McCaskill
Virginia Senator Jim Webb
Los Angeles Mayor Anthony Villaraigosa
Celebrities:
Wu-Tang's RZA
The Daily Show's John Oliver and Rob Riggle
The Wire's Wendell Pierce (Bunk, for you Wire watchers, oddly hanging out with the comptroller of Maryland-who does not make this list).
Above, Los Angeles's mayor makes the rounds.