Articles
Street-artist JR extends his reach even further through crowdsourcing, engaging a global audience like never before.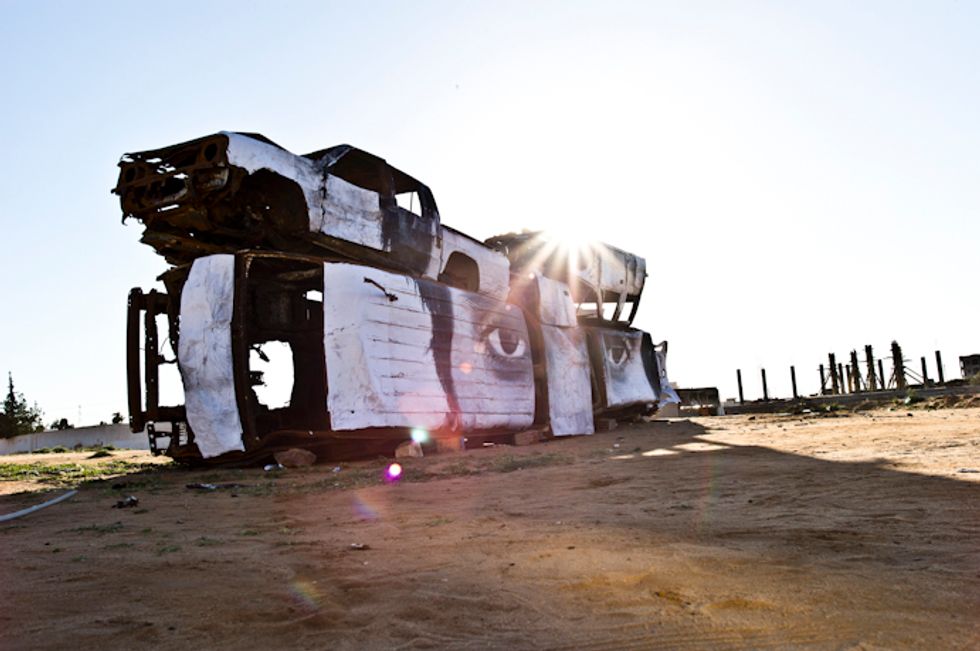 Rather than waiting for people to seek out his art in museums or galleries, artist JR brings it to the streets, posting arresting black-and-white portraits of locals around the world on the walls of their neighborhoods. His goal is to give voice and representation to communities that otherwise might be obscured, like women living in Brazilian or Kenyan slums. With his latest global art initiative, the InsideOut Project, JR is spreading his mission on a scale that was previously unimaginable, by crowdsourcing personal photos and the labor of posting them.
---
The project was made possible by TED, which awarded JR the 2011 TED Prize, complete with a $100,000 grant to fund a world-changing project. InsideOut invites anyone in the world to participate by submitting a digital photo to its website. A printing studio in New York City will turn the image into a larger-than-life poster, and mail it back to the subject to paste on a wall in his neighborhood. Every photo lives online in a digital gallery, so there's a record once the paper portraits crumble from their walls. Nearly seven months after the launch of the project, the results are stunning, with participants on six continents. "One guy based in Moscow is using [the platform] to show that homophobia is the shame of Russia," said Amy Novogratz, TED Prize director. "People are using it to bring their communities closer together."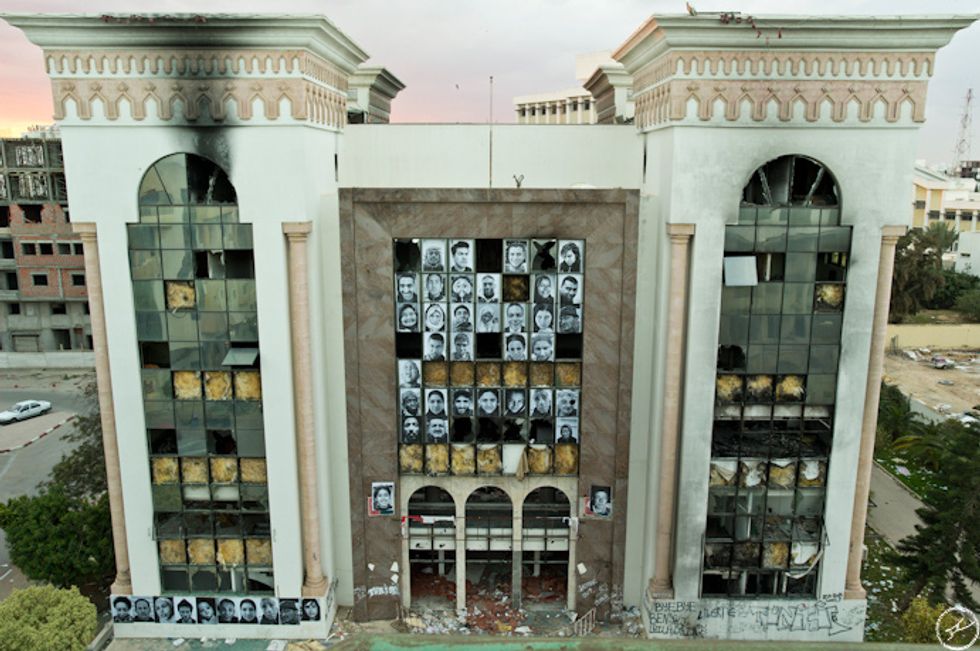 As curator, JR is making the rounds to communities where groups have organized themselves to take larger-scale actions for a web series and a documentary that are due out next year. His first stop was post-revolutionary Tunisia (pictured above), where photographers came together to fill up the vacant public spaces where dictator Zine El Abidine Ben Ali's portraits once hung. "This cult of personality is over … Now we recognize ourselves," said one Tunisian subject interviewed in the first episode of the miniseries. Watch it below, check out the documentaries trailer, or head over to InsideOut's website to make your own portrait. Finally, check out a slideshow of JR's work on GOOD.
[youtube]http://www.youtube.com/watch?v=_BQIpdJg5Bs&feature=player_profilepage
[youtube]http://www.youtube.com/watch?feature=player_profilepage&v=4T1sEMhwEJA
Images courtesy of JR-art.net