People On Twitter Are Confused, Is Barack Obama Our Dad?
Happy birthday, Papa Obama
08.04.16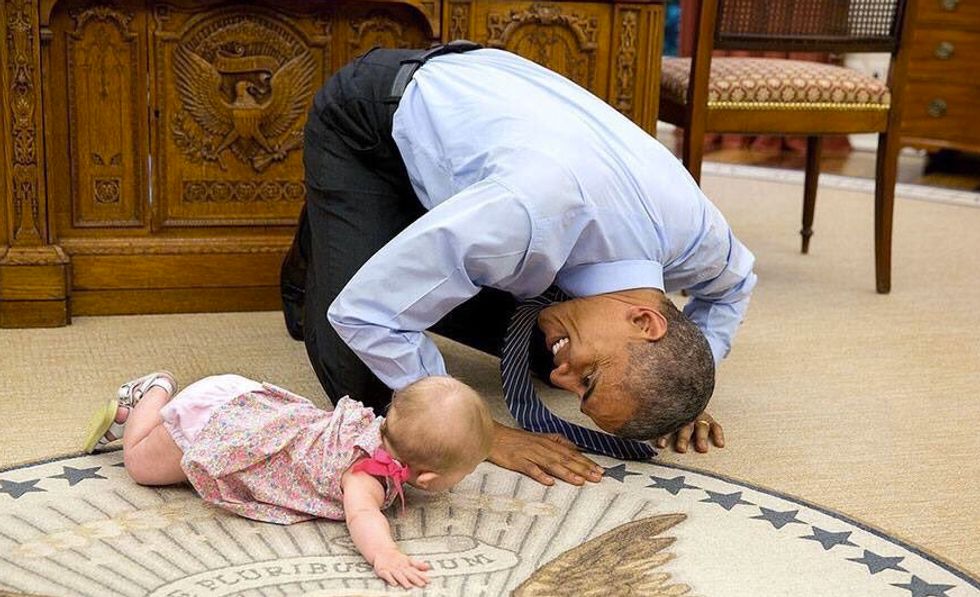 Source: Twitter
It's President Barack Obama's 55th birthday this Thursday, and social media is overloaded with people wishing him well—also with people wishing he was their dad.
---
It makes sense why you'd want Obama to be your dad. He's already proven himself to be an awesome parent to Sasha and Malia, he's a great partner to his wife Michelle, and he's objectively the coolest president we've ever had. And after his epic speech at last week's Democratic National Convention, his approval rating has shot up to 54 percent. Can your actual dad say that?
So to celebrate Papa Obama's big day, here's a selection of the best tweets commemorating his skills as a father figure—or, in Joe Biden's case, his skills as a BFF.
It seems clear President Barack Obama will go down in history as beloved dad, BFF, and Commander-in-Chief—in that order.
Articles